Win A Family Ticket to The Blackpool Tower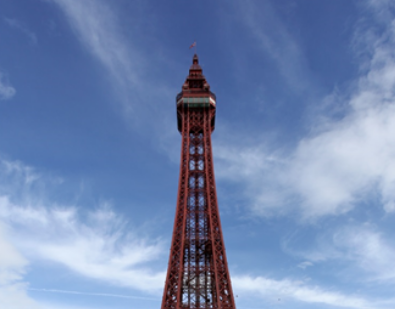 Enter this draw for your chance to win a Family Blackpool Tower Explorer ticket admitting you to The Tower Eye, Circus, Ballroom and Dungeons.
There are plenty of experiences on offer at The Blackpool Tower to ensure you have an unparalleled Blackpool experience. To keep you going, refuel in the brand new Harry Ramsden's on the 5th floor of The Blackpool Tower and then relax on the sea-view terrace whilst you decide what to do next.
The Blackpool Tower Circus first opened to the public on 14 May 1894 and has not missed a season since. Ever since The Blackpool Tower first opened, The Circus has been delighting audiences with its unique combination of fun, thrills and spectacular feats of skill and bravery by our Artistes from the four corners of the globe.
Closing date 9 August 2019.
Terms and conditons.