It's fright time!
With its spooky past and reputation for being one of the most haunted counties in the UK, Lancashire is the best place to spend Halloween. Find out more about some of Lancashire's most haunted places, like Morecambe Winter Gardens and Samlesbury Hall during your visit, or partake in some of the many events that take place across the county.
Halloween is synonymous with trick or treating and pumpkin picking. But attractions in Lancashire are keen to remind you that the occasion isn't just fun for the kids. There are so many great events that are designed to induce fear into our older visitors this Halloween.
We've highlighted some of the county's great Halloween events for you to enjoy, if you dare.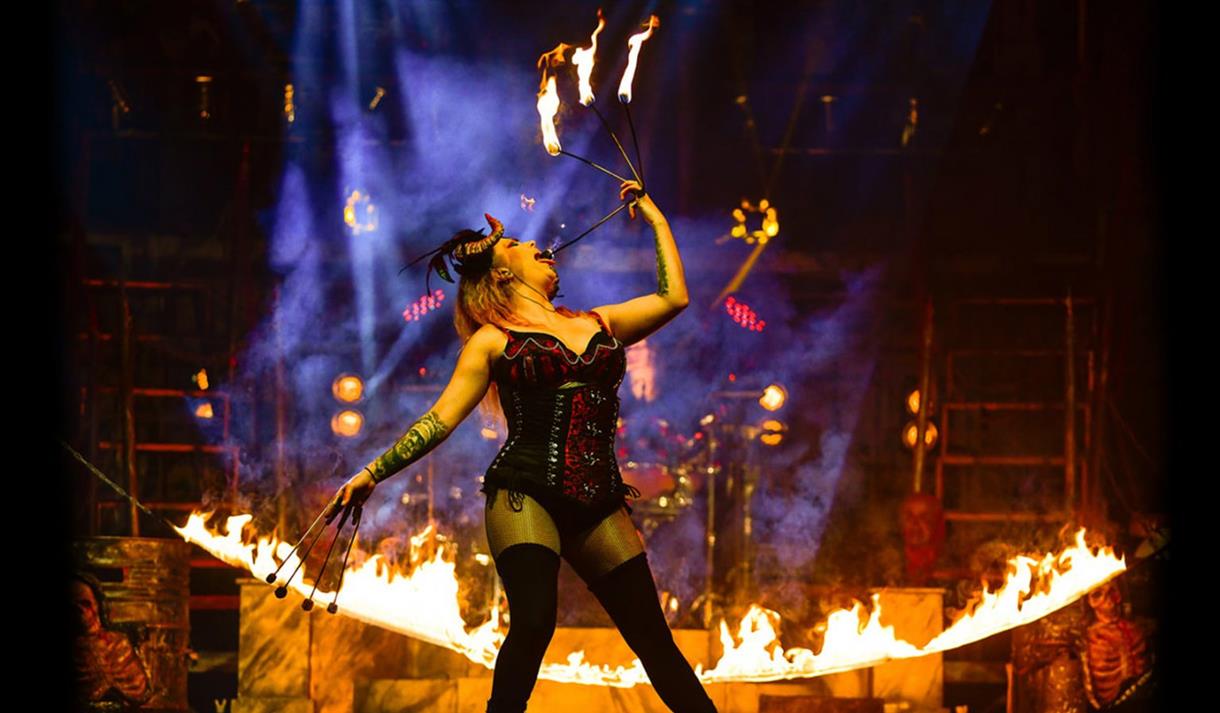 Until 31st October
The Circus of Horrors
Blackpool, Lancashire
Learn more here
Annually the Circus of Horrors plays over 100 UK theatres and this tour has expanded to take in festivals throughout the world, including The Fuji Rock Festival in Japan, the Wacken Festival in Germany, plus shows in Chile, Uruguay, Holland, Belgium, Argentina, France, Italy, Ireland, Finland, Hong Kong, and Moscow. The show also played an astounding 10 nights at London's O2 and became the only circus ever to reach the finals of Britain's Got Talent and the first circus to perform in London's West End for over 100 years. For your chance to see the show, come along to Blackpool this Halloween!
With nudity and strong language in force the Circus of Horrors is recommended for over 16s only.
Prices: from £18
Until 31st October
Journey to Hell Freak Nights
Blackpool Pleasure Beach, Blackpool, Lancashire
Learn more here
Journey To Hell is an experience-led scare event taking place at Blackpool Pleasure Beach on selected dates after the park has closed; bringing together scare zones, haunted ride areas and outrageous live entertainment at the UK's premier amusement park.
The park turns into one big scare zone, complete with scare actors and thrill rides to get your adrenaline pumping. With the Cursed River Caves, Ghost Train Vault of Shadows, and Carn Evil rides to enjoy. New for 2023 is the Twisted Tunnels, which will reveal the underground terrors of 1920s Blackpool Pleasure Beach. This is one of the only fright night experiences at a UK theme park that really aims to scare. If you want to be extra terrified, you can add a ticket to Pasaje Del Terror, the UKs most intense and longest running interactive horror experience.
All under 16s must be accompanied by an adult.
Prices: from £39.50
Until 5th November
Scare Kingdom
Mrs Dowson's Farm, Blackburn, Lancashire

Prepare to be scared! This pulse-pounding adventure has been picking up victims for 15 years of fear, and just keeps getting better. Test your courage in the five mazes of Scare Kingdom, whilst the scareactors and special effects find their way to you.
Scare Kingdom has been voted the UK's top rated Scream Park for the last four years, so if you love to feel fear, it's the ideal location. What's more, there will be food and drink, a licensed bar and retail space to really make a night of it. As you'll be treated to a few tricks throughout your visit, it is not recommended for children under 13.
Prices: Tickets £21.99
Until 5th November
Johnny's Fear Factory
Morecambe, Lancashire
Learn more here

Do you dare to enter the four zones of horror inside Johnny's Fear Factory? Head to Johnny's Bar which has been transformed into four terrifying themes: Ghost Rider, Weirder Things, Electrotag and Hallway of Horrors. Experience ghouls, graves, horror, and an electrifying take on laser tag. Can you make it all the way through?
Please check age-suitability information of the sessions when booking.
Prices: from £22.95 for 13+ sessions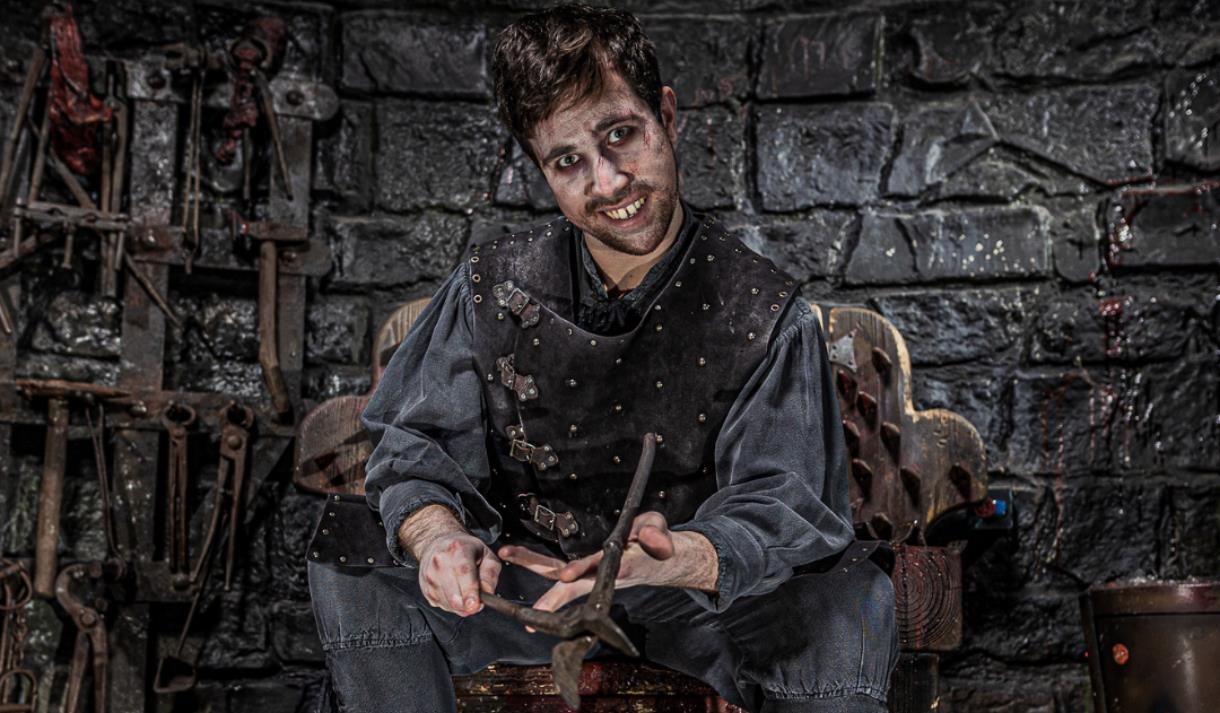 Until 6th November
Home of Halloween
Blackpool Tower Dungeon, Blackpool, Lancashire
Learn more here

Blackpool Tower Dungeon will transform into the Home of Halloween this October! Visit the dungeon to enjoy an adventure bursting with giggles, ghouls and grisly Lancashire tales. This 90 minute experience will bring fun, excitement and scares, as well as the Reaper's Retribution show tour. Embark on the Reaper's Retribution to defy the angel of death, come face to face with your fate and learn how to cheat death, well… maybe.
The Blackpool Tower Dungeon is perfect for anyone who lives for thrills, and who wants to learn more about Lancashire's murky past. Discover the Drop Dead Drop Ride in Lancaster Goal, learn all about the Witch of Woodplumpton, the famous Pendle Witches and the Skippool Smugglers, then step into the darkness of the Chapel at Lytham Priory. This is one adventure that you don't want to miss.
Prices: Tickets £21.99
25th – 31st October
Dark Dukes
The Dukes Theatre, Lancaster, Lancashire
Learn more here

From the depths of darkness emerges an unforgettable week of films and events focused on all things horror. Catch cult classics such as The Rocky Horror Picture Show, Woman in Black, The Exorcist and more, or check out some of the lesser-known indie movies like Midsommar, The Lighthouse and Otto Baxter.
The movie screenings are complimented by other events including a screening of The Haunted House with Live Score, a theatre performance of Lore; a folklore-inspired journey into a pagan world of gods, demons and humans and an audio-only unique adaptation of Herk Harvey's Carnival of Souls.
Prices: from £6.50
27th October
The Untamed Supper Halloween Feast
The Re-Wilding, Lancaster, Lancashire
Learn more here
Join The Rewilding team over the flicker of candlelight for their autumnal seasonal feasting banquet. Gathering in the rustic barn for their signature Untamed Supper, you will step into a world of enchantment and immersive dining.
Your table will be served a set menu with a variety of dishes for you to pass, share and feast upon. You'll watch Rob, the head chef, prepare your supper over the fire whilst enjoying an evening of slow dining and good company.
The menu is kept under wraps until the evening to add to your experience and allowing the team to embrace the freshest foraged ingredients available in the run up to the day.
Prices: £60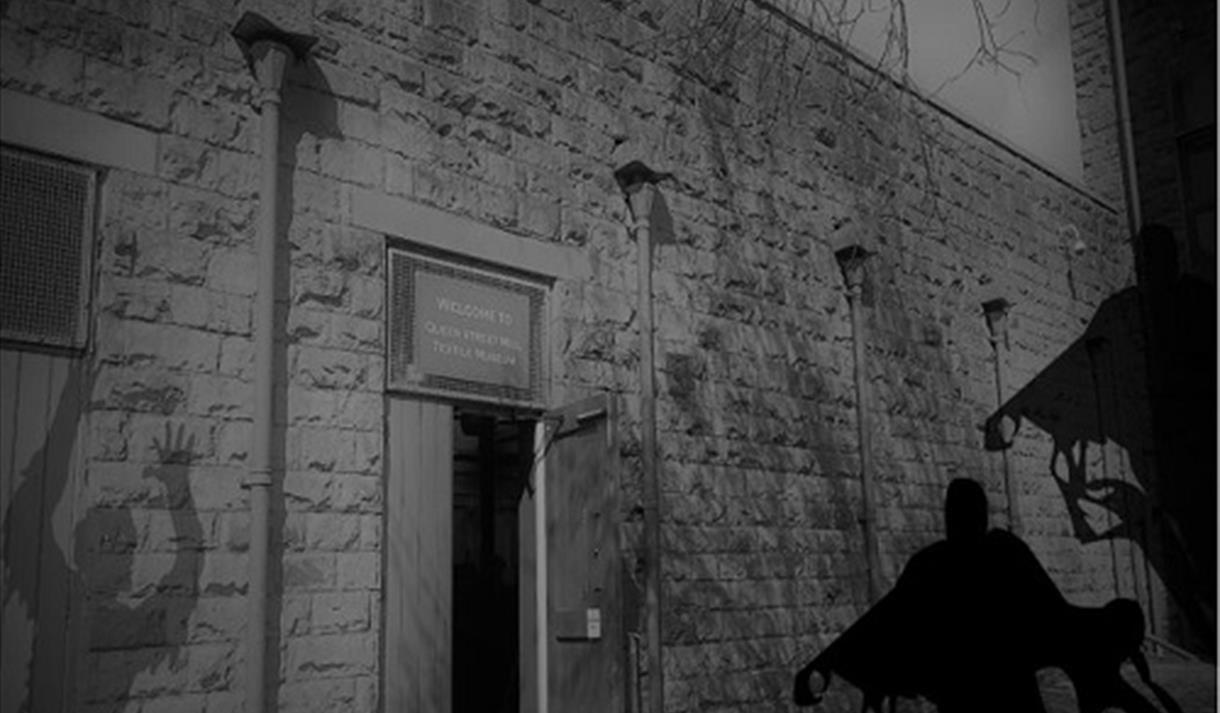 27th – 28th October
The Haunting of Queen Street Mill
Burnley, Lancashire
Learn more here
This Halloween, take a trip to Queen Street Mill and see it as you've never seen it before! Send shivers down your spine as you learn all about the dark mysterious history of the mill, from paranormal apparitions, horrific injuries and even deaths, there is so much to hear about as you explore the mill after dark. This is not for the faint of heart, but should you wish to brave this hour and 15-minute tour, you will be treated to a tea or coffee to calm your nerves. There will be some jump-scares throughout the event, which is only suitable for those over 16 due to the nature of the talk.
Prices: £8
28th October
90s Halloween Live
Blackpool, Lancashire

Join S2S X 90s Baby as they present the 90s Halloween Live event at Winter Gardens Blackpool!
Straight out of the 90s and into one of Blackpool's most prestigious venues, this event will feature live music from the likes of Sonique, Julie McKnight, Snap! And Living Joy ft Luzahhn, plus headline DJ sets by Dave Pearce and Judge Jules!
It will promise a spine-chilling dance encounter like no other, immersing visitors into the haunting nostalgia of the 90s, with an endless supply of thrills. Get your spook on and join in the fun of this over 18s experience!
Prices: from £28.13
31st October
Ghost Stories at the Bar & Grill
Holmes Mill, Clitheroe, Lancashire
Learn more here

Get spooky this Halloween at The Bar & Grill, Holmes Mill! Enjoy a 2-course dinner followed by a spine-chilling evening of Ghost Stories with Lancashire Tourism Awards Unsung Hero Finalist Simon Entwistle. Join them to make the most of this spooky season.
Prices: £29.50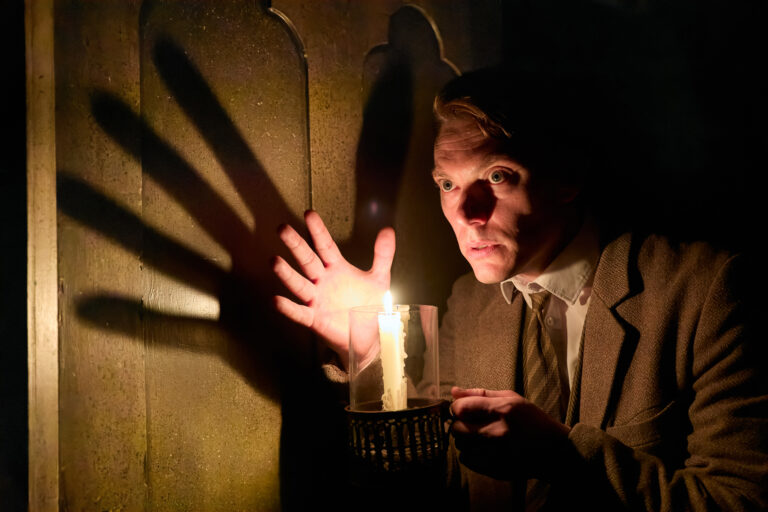 31st October – 4th November
The Woman in Black
Blackpool Grand Theatre
Learn more here

The legendary production of Susan Hill's chilling ghost story The Woman in Black returns to Blackpool Grand Theatre direct from London's West End, after an incredible 33 year run at the Fortune Theatre.
The Woman in Black brilliantly delivers atmosphere, illusion and horror! Experience the thrill and excitement of this critically-acclaimed international theatre event that has been seen by over 7 million people worldwide, and continues to delight and terrify audiences of all generations.
Prices: from £17.50
There are so many more fantastic events to enjoy, both for adults and for the whole family, this Halloween in Lancashire. Head to our What's On pages to discover more great events across the county.
Related
1 Comments