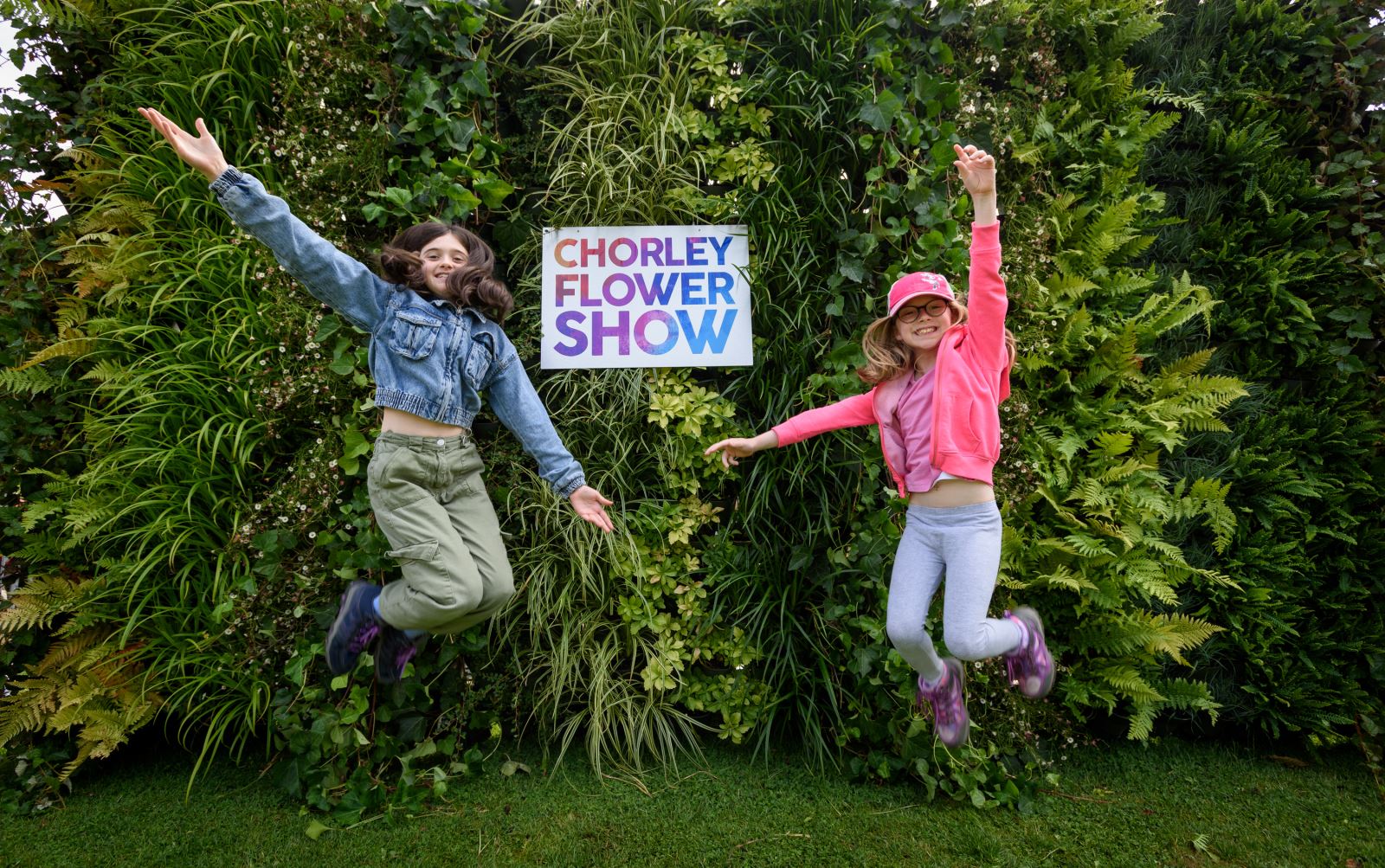 There's lots going on in Lancashire this weekend, take a look at this handy list below to see some of the fantastic things to do across the county this weekend.
Chorley Flower Show
Chorley Flower Show returns to Astley Park this weekend for the annual show. A great day out for all the family, with something for everyone. Show highlights include some of the finest professional exhibitors, various competitions and demonstrations as well as a range of excellent food and drink traders and live entertainment.
The Dukes play in the park : Around the world in 80 days
The Dukes outdoor theatre extravaganza continues this weekend with an epic whirlwind adventure, Around the World in 80 Days. Follow Phileas Fogg around Williamson Park, as he races against the ticking clock. Explosive encounters await in a journey of romance, trickery and shenanigans, as this adventure of a lifetime introduces Fogg to all of the sights, sounds, smells, food and cultures of the people around the world. As Fogg learns that travel not only broadens the mind, it changes your life.
Summer Xplorer Challenge at Brockholes Nature Reserve
Take on the summer xplorer challenge this weekend at Brockholes Nature Reserve. Find the markers, complete the challenge and have fun together.
Farm fun at Thornton Hall Country Park
Kickstart the summer holidays with the ultimate day out on the farm at Thornton Hall County Park. There's lots of family fun to have including the live game show, new soft play zone and even adult welly wanging competitions.
Gaming Day with the Little Cod Club
Get set for a day of gaming fun where you can meet some of your favourite gaming characters at Affinity Lancashire this weekend. Join in on the FREE Little Cod Club where you can create sweet treat pizzas, meet Mario & Luigi and even take part in the Spin to Win game and have a chance of winning a fabulous prize.
Hey Duggee The Live theatre show
Hey Duggee The Live theatre show returns this weekend and it is going to be HUGE. Featuring Dugge, the Squirrels and many more of your favourite characters this interactive production is bursting with music, puppets and barrels of laughs.
Material Memory British Textile Biennial
Have you got a piece of fabric or a textile object that has been handed down through your family, mended and repaired over the years or travelled with you as you've moved from place to place? If so, the British Textile Biennial invites you to get involved with Material Memory, a crowd sourced exhibition as part of this year's British Textile Biennial. There will be a number of local roadshows over the next few weeks including one at accrington Library this weekend.
Outdoor theatre – The Ballads of Billy the Kid
Fun times, enormous hats and hilarious accents are guaranteed this weekend at The Balls of Billy the Kid outdoor theatre production at Gawthorpe Hall.
Burnley Pride
Burnley Pride is an event for the LGBT+ community and will start with a parade around Burnley's town centre followed by an event at Burnley Mechanics with live performances, activities, workshops and stalls.
Whalley monthly artisan market
The Whalley Monthly Artisan Market, organized by the award-winning Crafty Vintage returns this weekend. Bringing together over 40 North West based creators, makers and curators – making it even easier to shop local and support the wonderful Lancashire businesses.
Related
0 Comments