In
Activities
,
Adventure
,
Attractions
,
Blackpool
,
blog
,
blogs
,
Days Out
,
Experience
,
Explore
,
Family
,
Plan
,
Things To Do
,
What's On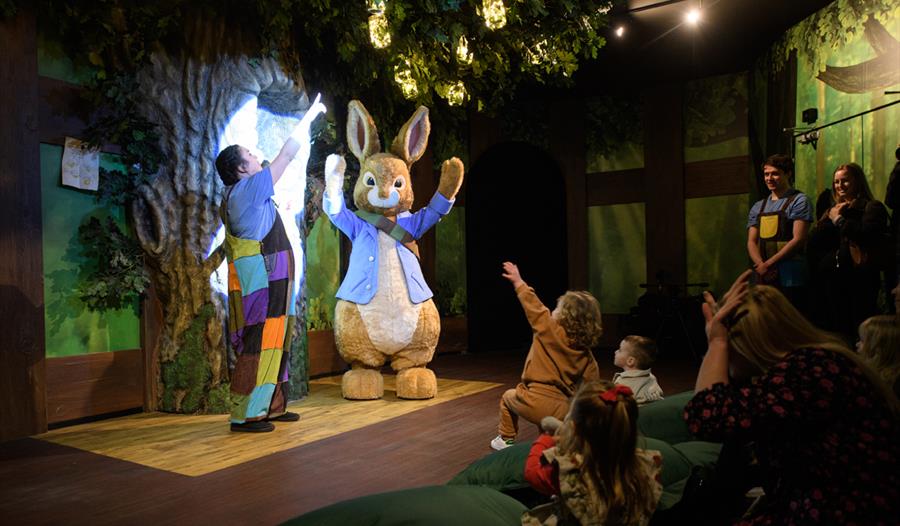 From the Ultimate Fiesta at The Blackpool Tower Circus to uncovering the gruelling history of Lancashire at The Blackpool Tower Dungeon, there's plenty to keep you entertained in Blackpool this Easter.
Experience the Ultimate Fiesta at The Blackpool Tower Circus
Prices start from £17.50 for Adults and £16 for children.
Visit the award-winning Blackpool Tower Circus this Easter and enjoy masses of high flying, death-defying performances combined with the side-splitting slapstick humour of beloved resident clowns Mooky and Mr Boo, who will return to the ring having created a brand new show for audiences of all ages to enjoy. Prepare to marvel at the sensational mix of talented acts from all over the world, including a daring troop of eight Columbian artists who will take on a 'double big wheel of death', as well as a thrilling seven-person pyramid balancing on high wire during the show's world-famous water-finale. The Blackpool Tower Circus is the perfect place to enjoy some family fun! With a brand new seasonal show that launches every spring and runs through to November, it's a first class show that everyone should experience!
So if you're after the ultimate family Fiesta, The Blackpool Tower Circus is not to be missed!
For check our show times and to book your tickets, please visit our website: www.theblackpooltower.com
Prices start from £14 for adults and £12.50 for children.
Journey through Lancashire's darkest and funniest history, at The Blackpool Tower Dungeon this Easter! Get dunked headfirst into 1000 years of grisly history as the live actors and immersive sets bring Lancashire's past back to life.
The Blackpool Tower Dungeon is a uniquely thrilling attraction, where you'll live and breathe Lancashire's 'orrible past. Find out how victims of the Black Plague sought to treat themselves with gruesome remedies and the hideous punishments treacherous pheasants endured at the hands of the Torturer in the depths of Lancaster Castle. Discover the harrowing history of Meg Shelton, the infamous Witch of Wood plumpton and receive a haunting visit from the witch herself. As you make your way through the past in this immersive adventure, you'll see, smell and hear the ghastly history of the county, which ends in the eerie Pendle woods where you'll be sentenced to death for your crimes of witchcraft on the ultimate Drop Ride to the Death… if you can stomach it!
For check our opening times and to book your tickets, please visit our website: https://www.thedungeons.com/blackpool/en/
Prices start from £15.50 for adults and £14 for children.
Step into the world of fame and celebrity at Madame Tussauds Blackpool this Easter and get up close and personal with all of your favourite stars! Burst into the action with THE MARVEL SUPER HEROES and explore four distinct zones where you can discover your power with Captain Marvel, enter an ice cave to come face to face with Thor, can you lift his hammer? Fight your way through debris and destruction to test your strength against The Incredible Hulk! Lift off with Iron Man and hang out with Spiderman before lining up next to Rocket and Groot. Unleash your inner sporting hero and conquer the exciting interactive challenges in the Sporting Heroes Academy! Will you emerge triumphant? Keep cool and concentrate to beat the Giant Buzzwire or use your quick reflexes and strength to take on the interactive Climbing Wall!
Don't miss the Strictly Experience where you can take to the floor and find out your score! Meet judge Craig Revel Horwood and glam presenters Tess and Claudia Pose for your paparazzi pictures, light-up the ballroom steps and prepare to sashay your way across the famous dancefloor and be awarded a score - will you gain a 10 and get your hands on the glitter ball trophy?
Time travel into the recently regenerated Doctor Who experience where fans can now come face to face with one of the Thirteenth Doctor's on-screen friends, Dan Lewis, played by well-known actor and comedian, John Bishop, as well as an original and terrifying Weeping Angel.
Snatch up the opportunity to take a sneak-peek into the world of DanTDM and get closer than ever before to this YouTube sensation. Our brand new zone has been modelled to be a replica of DanTDM's home office and custom made gaming chair! Stop off for a refreshing drink in the Rovers Return Pub with some of Coronation Street's greats including Jack and Vera Duckworth.
A visit to Madame Tussauds Blackpool this Easter is guaranteed to leave you feeling more than a little star struck!
For opening times and to book your tickets, please visit: www.madametussauds.com/blackpool/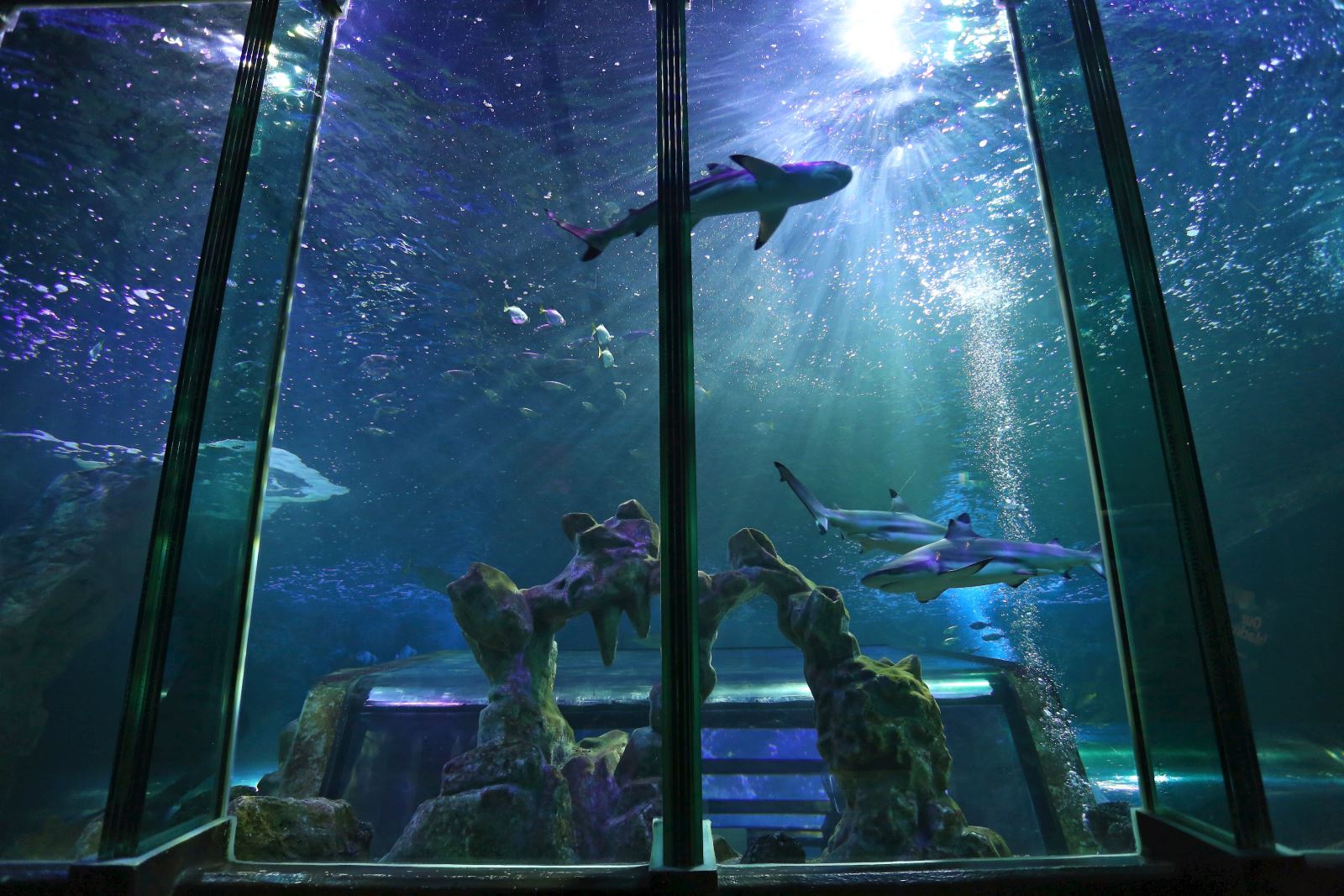 Prices start from £15.50 for adults and £14 for children.
Get closer to life under the sea at SEA LIFE Blackpool this Easter! From the sunny shoreline to the deepest depths of the ocean, there is a whole underwater world to discover here at SEA LIFE Blackpool, taking you face to fin with life under the waves for over 30 years!
Discover over 2,500 creatures from the curious and the rescued to the rare and simply unbelievable, there is so much to see at SEA LIFE Blackpool. You can get closer than ever before with engaging live talks, fantastic feeds and incredible VIP experiences, including Turtle Feeding and Snorkelling with the Sharks.
Travel beyond your imagination through a myriad of miraculous SEA LIFE zones including the amazing Four Corners of the World with creatures from across the globe. Take a trip through Rockpools, Shorelines and Tropical Coral Reefs, sit and enjoy the mesmerising giant Ocean Tunnel display and prepare to be enthralled by our extraordinary creatures of the deep. Watch Cownose Rays swooshing by at Stingray Adventure, touch a starfish at the Rockpool stations in the Shoreline zone and discover even more amazing creatures in the Rainforest Adventure.
It's the perfect day out for the whole family!
For opening times and to pre-book tickets, please visit: https://www.visitsealife.com/blackpool/
Prices start from £13 for adults and £11.50 for children.
Escape to new heights this Easter and experience the pinnacle of Blackpool's most iconic landmark; offering views and an experience like nowhere else at The Blackpool Tower Eye.
Start your journey to the sky with a stop at the incredible 4D cinema where immersive, multi-sensory special effects bring the unique history of The Blackpool Tower to life in an exciting moving motion picture, thrilling both kids and adults alike!
Before ascending 380 ft into the sky, walk along the 'Timeline' showcasing the unique history and heritage of The Blackpool Tower, then take the thrilling 90 second lift to the top of The Blackpool Tower where you can see out to the steel girders and panoramic views of Blackpool and the iconic Comedy carpet below. With 360 degree views, on a clear day you can drink in the breath-taking views across the Irish Sea, see as far as the Lake District and even the Trough of Bowland.
If you really are a thrill seeker, face your fears and stride out onto the Skywalk; a floor to ceiling glass viewing platform where you can gaze down at the famous Golden Mile Promenade way below your feet, walk out if you dare onto the five-centimetre thick glass viewing platform!
Your adventure doesn't end there however, ascend a further two more levels to experience a truly unique and beautiful view of the coastline, reaching a height of almost 500ft in the air!
For check our opening times and to book your tickets, please visit our website: www.theblackpooltower.com
Hop into the oversized world of Peter Rabbit™: Explore and play.
An interactive, multi-sensory family attraction based on the beloved, award-winning animated TV series. ​​​​​​Using rabbit-like skills, complete challenges which are located in themed zones throughout the exciting world to see if you've got what it takes to join the Secret Treehouse Club.
Still can't decide.. why not head over to our Blackpool attraction page to learn more about some of the fantastic attractions in Blackpool.
Related
0 Comments