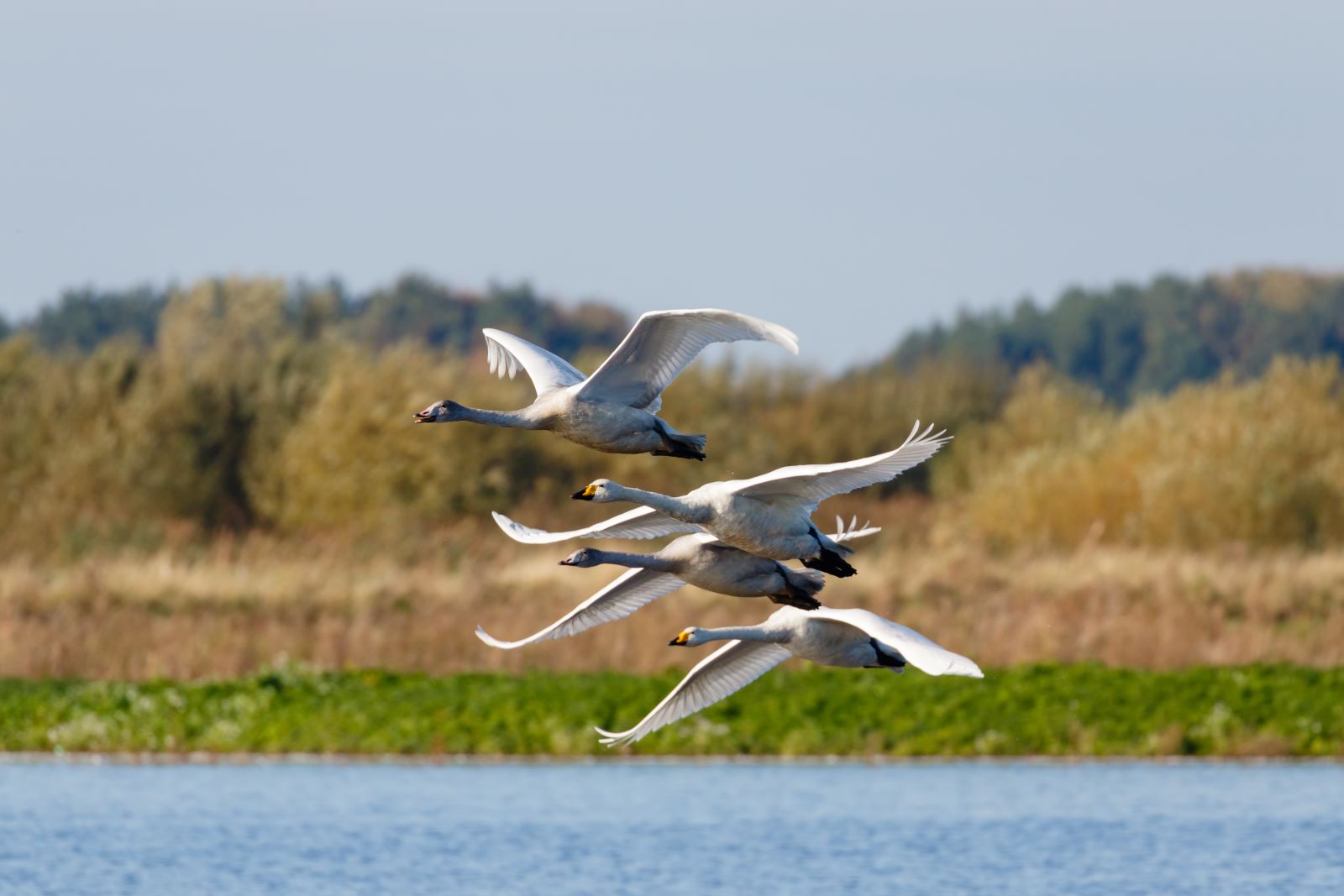 With 354 recorded bird species, it's time to get out those binoculars in Lancashire!
From the rugged moorlands of Bowland to the dramatic sands of Morecambe Bay, the county's varied coast and countryside is home to world-famous breeding grounds and attracts birdwatchers from across the globe eager for a sight of its rare species.
From the hen harrier in its hillside home to the red throated diver on the shores of the Irish Sea, Lancashire is a mecca for bird lovers throughout the year.
And why not get involved this weekend (28-30th January 2022) with the RSPB Big Garden Birdwatch from your back garden or one of the many Lancashire sites perfect for spotting local bird life.
WWT Martin Mere Wetland Centre, Nr Ormskirk
Spring is an amazing time to discover wetland wildlife whether it is exploring their mile long reedbed walk listening for species like cetti's warbler, sitting and viewing perching birds eating from the feeders, or overlooking the vast mere and marshlands as migrant waders breed, kingfishers feed and marsh harriers fly overhead.
As well as seeing birds all over the reserve, Brockholes have a designated bird feeding area, along the Guild Wheel path, just past the Look Out. Here, you will see the beautiful blue tits and coal tits, wrens and thrushes, and most notably, the greater spotted woodpecker, which often comes out allowing out visitors to take stunning photographs of their coloured plumage.
RSPB Leighton Moss and Morecambe Bay Nature Reserve, Silverdale
In the winter months wildfowl and waders arrive from their northern breeding grounds to spend the winter on the reserve and otters, bitterns and water rails can be seen out on the ice during cold spells. Flocks of wigeons and greylag geese graze the saltmarsh at the Allen and Eric Morecambe pools, and are regularly disturbed by hunting peregrines and merlins.
Ridgeway Farm is not only the home to a variety of farm animals, but is also home to a wide selection of wild birds. As farmers, they work with their wildlife and provide the perfect habitats for a wide range of creatures, whether that be through providing winter bird feed, from their crops and hedgerows, or shelter in their hedges, trees and barns, or water from their ponds and other watercourses.
Standing forty-two feet above the seafront, this modern observation tower has been built to look like it is leaning into the wind. Find information about the local area inside as well as two observation decks, perfect for bird watching or taking in the views over the beach to the Irish Sea and Morcambe Bay.
Situated on the banks of the River Wyre, this award-winning Green Flag country park provides spectacular estuary and riverside views, where you will find a wide range of habitats and wildlife, including excellent birdwatching opportunities.
Related
0 Comments