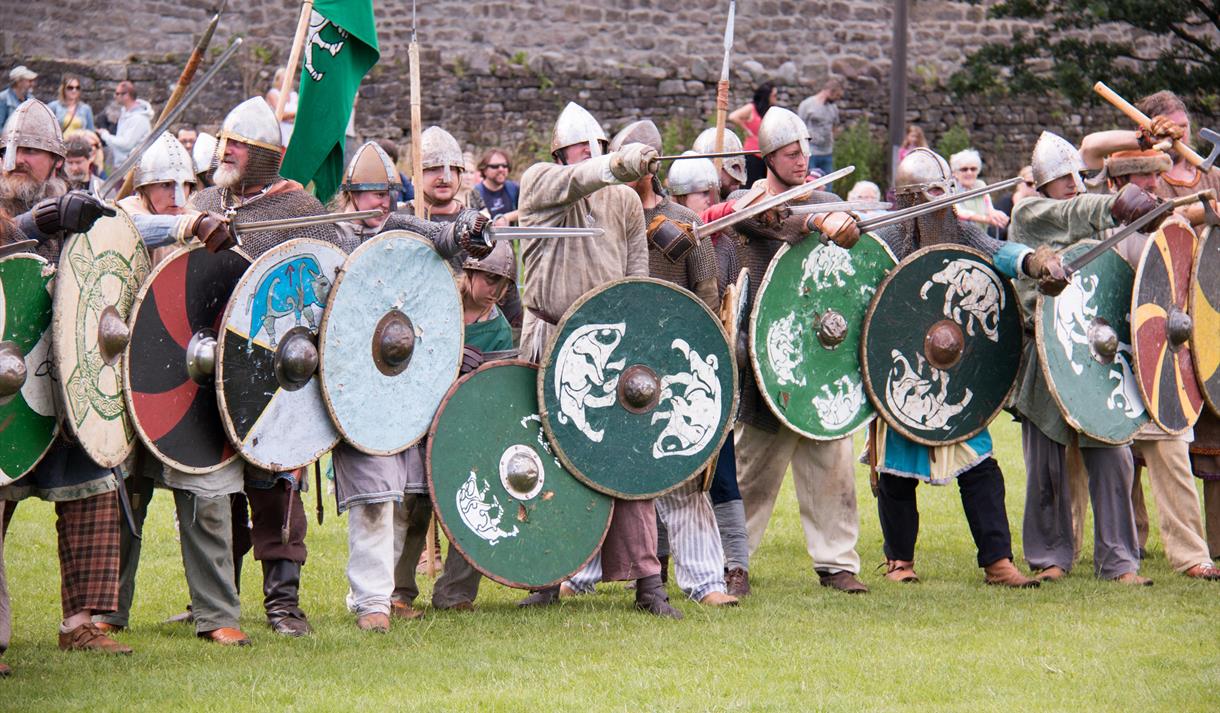 If you are looking for something to do this weekend, there's plenty to do in Lancashire. Check out this handy list below or to discover more check out our latest events guide which is available to view here.
Six the Musical
Winter Gardens and Opera House

Divorced Beheaded Live! The international smash hit musical SIX is returning to Blackpool this weekend. Multi award-winning, with a spectacularly successful sound-track storming charts across the globe, this sell-out Tudor take-off has 'an incredibly strong and powerful message. Boundary-pushing, genre-redefining' (The Australian) and is 'pure entertainment'
Heysham Viking Festival
The fantastic Heysham Viking Festival will return to Heysham village. Honoring true Viking spirit, a Viking village encampment complete with fierce battle re-enactments will provide entertainment unlike any other. With its Viking themed activities and plenty of opportunities to immerse yourself in historical culture, this is an unmissable event for Viking lovers everywhere.
Fleetwood Festival of Transport – Tram Sunday
Fleetwood Town Centre
It's the fun-packed transport event for all the family. It's the largest FREE event of its kind, attracting crowds of 70,000+ to fill the town of Fleetwood. There's something for everyone and entertainment for all the family. It's the perfect family day out for all ages, on the streets of the historic Victorian seaside resort of Fleetwood.
Lancaster Grand Prix
Williamson Park
Men's and Women's Elite Cycle Race starting and finishing in Williamson Park, Lancaster. With the racing taking place on a circuit around Quernmore. Williamson Park will have a big screen showing the racing, along with lots of stalls and fun activities for all the family.
Penny Farm Summer Fair
World Horse Welfare Penny Farm
Come and meet the ponies undergoing rehabilitation and join in our fun activities including donkey rides, agility course, stalls & entertainment. The coffee shop will have loads of summer treats & all proceeds will go to help look after the ponies in our care.
Waterfoot Wakes Festival
Horse + Bamboo
Waterfoot Wakes Festival continues this weekend where you can expect theatre, cinema, craft, workshops and much more.
Related
2 Comments