Fleetwood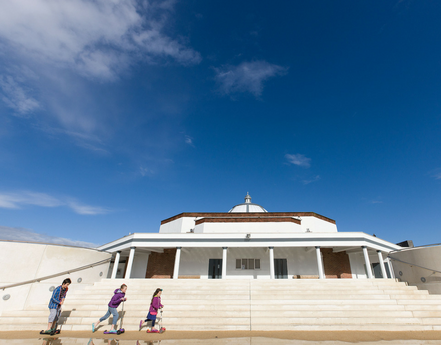 Fleetwood is a beautiful, Victorian seaside resort boasting a stunning promenade, Art Deco Theatre, a beautiful harbour yacht marina, traditional shops and the Famous Fleetwood Market. Having undergone recent regeneration used to improve buildings, upgrade facilities and encourage business in the town, Fleetwood is now at the forefront of being the perfect holiday destination.
Enjoy a walk along the promenade and see some of the most magnificent views in Lancashire, have some family fun at Marine Splash or see some top flight events at the historic Marine Hall.
There are a number of award winning fish and chip shops in Wyre, it's certainly one of our specialities. A must for any visitor to the district, and you're guaranteed the famous Lancashire welcome too!
Did you know you can go crabbing at Fleetwood Boating Lake. On a good summers day children can be seen all around the Lake with pieces of bacon, a line and rod and a bucket. Great family fun, but don't forget to be kind to the crabs and put them back into the water afterwards!
You can walk or Cycle the length of the Fylde Coast along the promenade from Fleetwood on to Cleveleys and to Blackpool which is approximately 11 miles. The walk is very flat in the main with stunning views across the Irish Sea
The famous and traditional Fleetwood Market offers a great shopping experience with 250 indoor stalls and 50 outdoors stalls selling a range of goods for the whole family.
If you're looking for a bargain, Freeport Fleetwood is Lancashire's number one shopping outlet. Set on a tranquil marina with 45 famous name stores for the whole family offering up to 60% off.
Fleetwood Town Centre
A traditional town centre with many independent shops lining the main streets of Lord Street and the surrounding streets.
The observation tower is open to the public to learn about the coastal environment, bird life and plant life. The ground floor gallery has information about the local area and seasonal displays.
An historic Grade II listed building designed by Decimus Burton in 1938 which re-tells the story of Fleetwood, its cargo trade, ferry passenger services , salt mining industry, its development as a holiday destination and its once thriving fishing industry.
Farmer Parrs Animal World and Fylde Coast Agricultural Museum
A great day out for the whole family, there's an animal farm, extensive heritage museum depicting life on the Fylde Coast in a bygone era, pony and tractor rides, pottery shop, play area and picnic area and café along with many family events that take place throughout the year.
Memorial Park
A 7 hectare grade II listed park. The park was created in commemoration of the First World War and is a rare example of First World War landscape architecture, being one of only four listed war memorial parks and gardens in the UK.
The Mount Pavilion
With superb views, reaching as far as the Lake District on a clear day, the Mount is the perfect place to sit and admire the vast beauty of the North West coastline.
Marine Hall, Fleetwood
An Art Deco architectural gem which opened in 1935 it has been the premier entertainment venue for Wyre ever since, with a year round programme of shows from live music, to comedy nights, the best children's shows and well-known names from the world of TV and entertainment.
Highbury is home to Fleetwood Town FC in League One, was established in 1939 and has a capacity of more than 5,000 and it's also a great venue for the community, various events throughout the year, and business use
Fleetwood Marsh Nature Reserve
Enjoy a walk on hard paths if you've not got the urge to head off into the open grassland.
You'll also find some lovely pieces of public art at Fleetwood Marsh – decorative iron gateways break up the flat landscape and lead you from the footpath, a perfect subject for all the photographers to snap from different angles as the evening sun sets over the west and casts red shadows over the space.
An exciting new water play area and café set to keep children entertained on the site of Fleetwood Leisure Centre. Youngsters can splash through fountains, water jets and water tunnels with a paddling area also included. A new café also overlooks the splash pad offering an outside decked area whilst watching the little ones as they play.
Skate Bowl
Unique to the Fylde Coast a sunken skate facility was built at Marine Gardens during spring 2015. Rather than traditional ramps commonly found at many other sites, users will find a sunken bowl with varying heights of up to 6ft and a series of hips around the perimeter.
This first official foot passenger ferry service began in 1894, as a vital link for visitors and locals between Fleetwood and Knott End. The ferry journey takes less than 10 minutes. You could even cross with your bike and enjoy a cycle route through the village. Dogs can travel to so bring them along for the ride.
Want to find out about what else Fleetwood has to offer? Why not check out our feauture in our Visitor Magazine '24 hours in Fleetwood & Cleveleys' for some ideas.
Discover more www.discoverwyre.co.uk