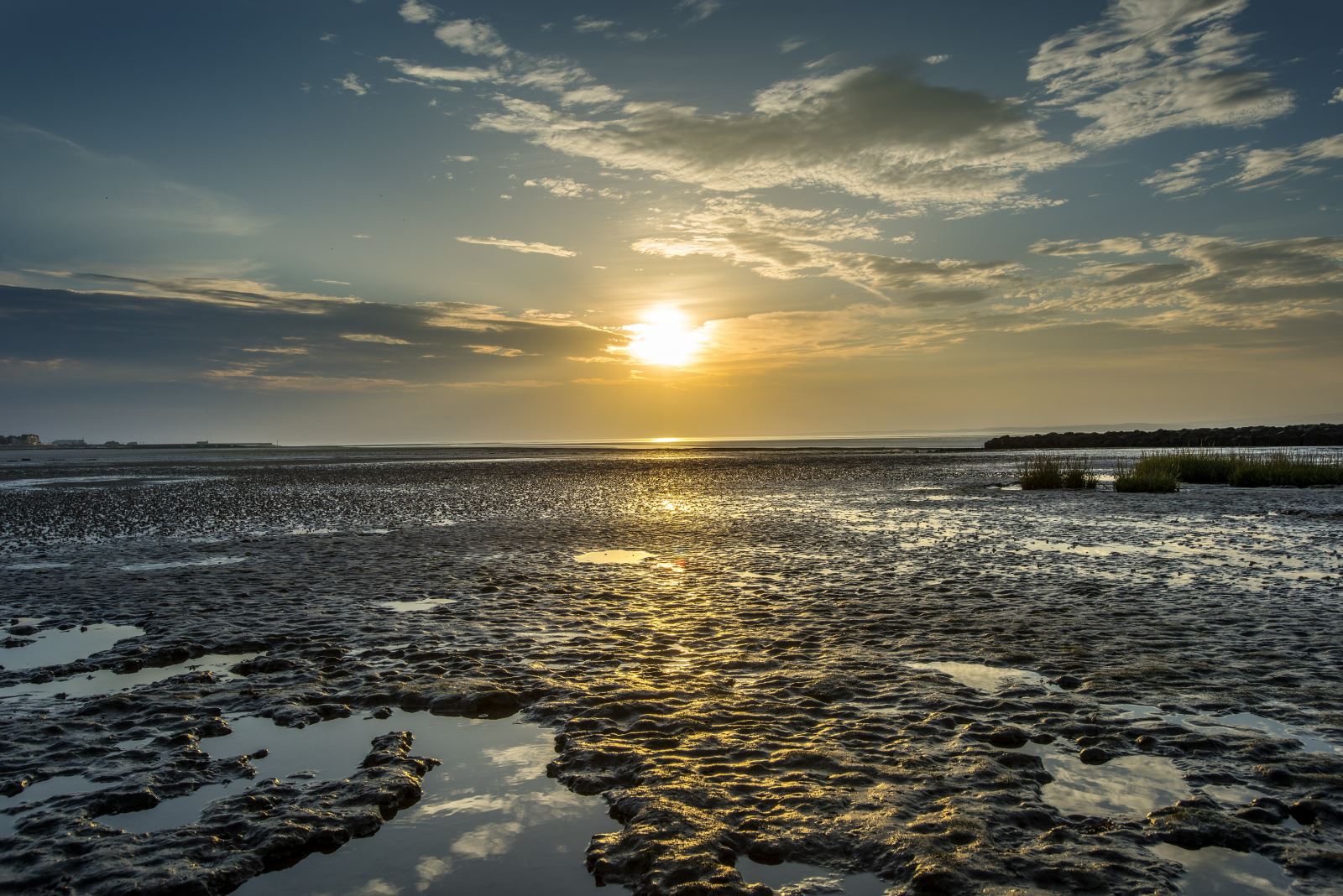 Lancashire is the perfect place to spend those all important school holidays. You can choose from country or coast, or enjoy a stay in the middle to experience both. All while taking in the beautiful scenery, the fantastic attractions and the mouth-watering food that will cater to every need.
When booking the perfect coastal break for your family, you want to ensure there is plenty to enjoy with the kids. Take a look at all the family friendly attractions our coast has to offer.
Family holidays in Blackpool
Blackpool has a long, long history of providing the perfect retreat to the seaside. Families have been visiting the resort since the 1700s, enjoying sticks of rock, viewing the iconic Blackpool Tower and building sandcastles in between its three piers.
These days, Blackpool is still very popular as one of the country's leading seaside resorts. Because of its reputation for providing fun for the whole family there are so many attractions for you to enjoy when you stay close by.
Of course, one of the most popular is Blackpool Tower, with the world famous Ballroom, the Blackpool Tower Eye, Dino Mini Golf and the nearby SEA LIFE Blackpool and Madame Tussaud's Blackpool. Most recently Peter Rabbit Explore & Play was added to Merlin's collection of amazing family friendly attractions on Blackpool's Promenade and in May 2023 a new attraction; The Gruffalo and Friends Clubhouse will join the scene, perfect for those with little ones to entertain.
The town's historic piers, known as North, Central and South piers, provide fantastic entertainment too, with restaurants, arcades, and fairground rides synonymous with the seaside all present. A little further down the promenade, close to South Pier you can find Blackpool Pleasure Beach and Nickelodeon Land for the thrill seekers, and Sandcastle Waterpark one of the UKs largest indoor waterparks.
You can also enjoy a fantastic day out at Blackpool Zoo, where you can see a wide range of animals and learn so much from their education officers about each of the species on show. If animals are your families thing, there's no shortage of animal experiences in Blackpool, with Ridgeway Farm, Lowlands Farm Alpacas and World Horse Welfare Penny Farm right on the doorstep too.
Don't forget to stop by Blackpool Model Village and Gardens, which provides a great photoshoot opportunity for children to pretend they are giants. What's more the model village is situated on the edge of the beautiful, historic Stanley Park. The perfect place for a picnic if the beach doesn't appeal.
Family friendly Lytham and St Annes
Lytham St Annes is just down the coast from the world famous Blackpool resort, but offers a very different experience. The smaller towns of Lytham and St Annes still provide that traditional seaside vacation location, in bit of a quieter setting. The beach at St Annes is perfect for building sandcastles, and paddling when the tide allows, and the fantastic St Annes Beach Huts are ideal if you want to spend the whole day on the beach but have easy access to fridges, microwaves and even electric heaters should you need them!
St Annes is also home to Splash Park Zone and paddling pool and a beautiful 1800s pier complete with amusements.
Fairhaven Lake is a very popular attraction in the area that's perfect for visiting with the kids. The lake itself provides a beautiful place to walk round, complete with Spitfire memorial and the play area will entertain too. But if you are looking to spend some time in the area, there's also an adventure golf, featuring many of the local landmarks in miniature, bowling greens, skate park, tennis and basketball courts, an RSPB discovery centre, and a water activities including boat hire and windsurfing. You can also grab a bite to eat in the café too. The northern end of the town has recently seen the new North Beach Wind Sports Centre open, which will offer hire of wind sports equipment, alongside the Beachcomber Café.
In Lytham, the famous Lytham Windmill dominates the promenade, which features Lytham Green – the site of the annual Lytham Festival and many events held in the town. It's also the perfect place for a picnic and sunbathing during the summer months. Nearby the Lowther Pavilion is home to a number of fantastic shows throughout the year, many of which will provide great entertainment for the kids, and Lowther Gardens offers a great park to play in. The town also boasts the Park View 4U park, which features bespoke sand and water play area, skate ramps, play areas for all ages, and more.
Visiting Fleetwood with kids
Blackpool's northern cousin, Fleetwood offers a lovely holiday location, close to the action. The town has a lot to offer with its market and seafront, which features fantastic splash park and play areas. Kids may enjoy a trip to Rossall Tower, where they can learn all about the coastal environment, bird life and plant life and enjoy the views out to the ocean. The Fleetwood Museum offers a look into the towns heritage in a fun and interactive way. If a member of your party has additional needs, Fleetwood Beach Wheelchairs allow access to the beach for wheelchair users too.
Kids activities in Morecambe and Lancaster
Another fantastic seaside location, with so much to do, Morecambe will never disappoint. With amusements overlooking the promenade, attractions on every corner and regular events too, you can find it all. In addition to the beach with its perfect paddling spots and play areas along the promenade, you can enjoy a bounce at Jump Rush, hit a strike at Soul Bowl or take to Happy Mount Park with its mini golf, soft play and splash park. There are also plenty of play areas, a promenade stage area and water fountains perfect for little ones to play in on hot days at Morecambe West End Gardens.
A little further inland, but still close to the coast you can enjoy Energy soft play and X-Height Climbing Wall at Salt Ayre Leisure Centre and in nearby Lancaster kids will love Williamson Park with Ashton Memorial, Butterfly House and Mini Zoo, Giggles Soft Play and the city's museums; The Maritime Museum, Judges' Lodgings, Lancaster Police Museum and Lancaster City Museum. The Dukes Theatre and the Lancaster Grand Theatre often feature family focused shows.
Related
3 Comments