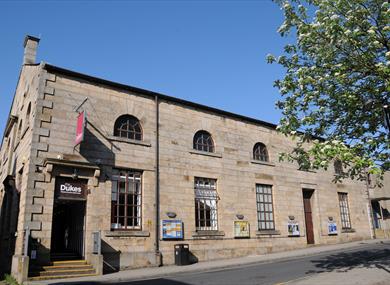 This converted church in Lancaster is now a much-praised repertory theatre and cinema. Built in 1796 as the Parish Church of St Anne, it was cleverly converted into a theatre in 1971. As Lancashire's only professional producing theatre, The Dukes produces five shows a year including an outdoor Promenade performance and a Christmas family show, and also hosts many leading touring theatre productions. There is a public bar which is open around performance times and most evenings.

In addition to its role as a theatre, The Dukes is an independent cinema and has a varied and extensive programme. Please see Events listings for What's On Daily or phone the Box Office.

With three auditoria the Dukes is perfect for an entertaining evening out, whether visiting the theatre or cinema or just popping in for a drink. Opportunities are available for sponsorship of productions, seasons or individual aspects of The Dukes. For further information contact Joe Sumsion, Director on 01524 598500.