Walk, Cycle or even paraglide in some of the county's most beautiful landscapes. Whether you love panoramic views or are captivated by flora and fauna, Lancashire is the county with it all.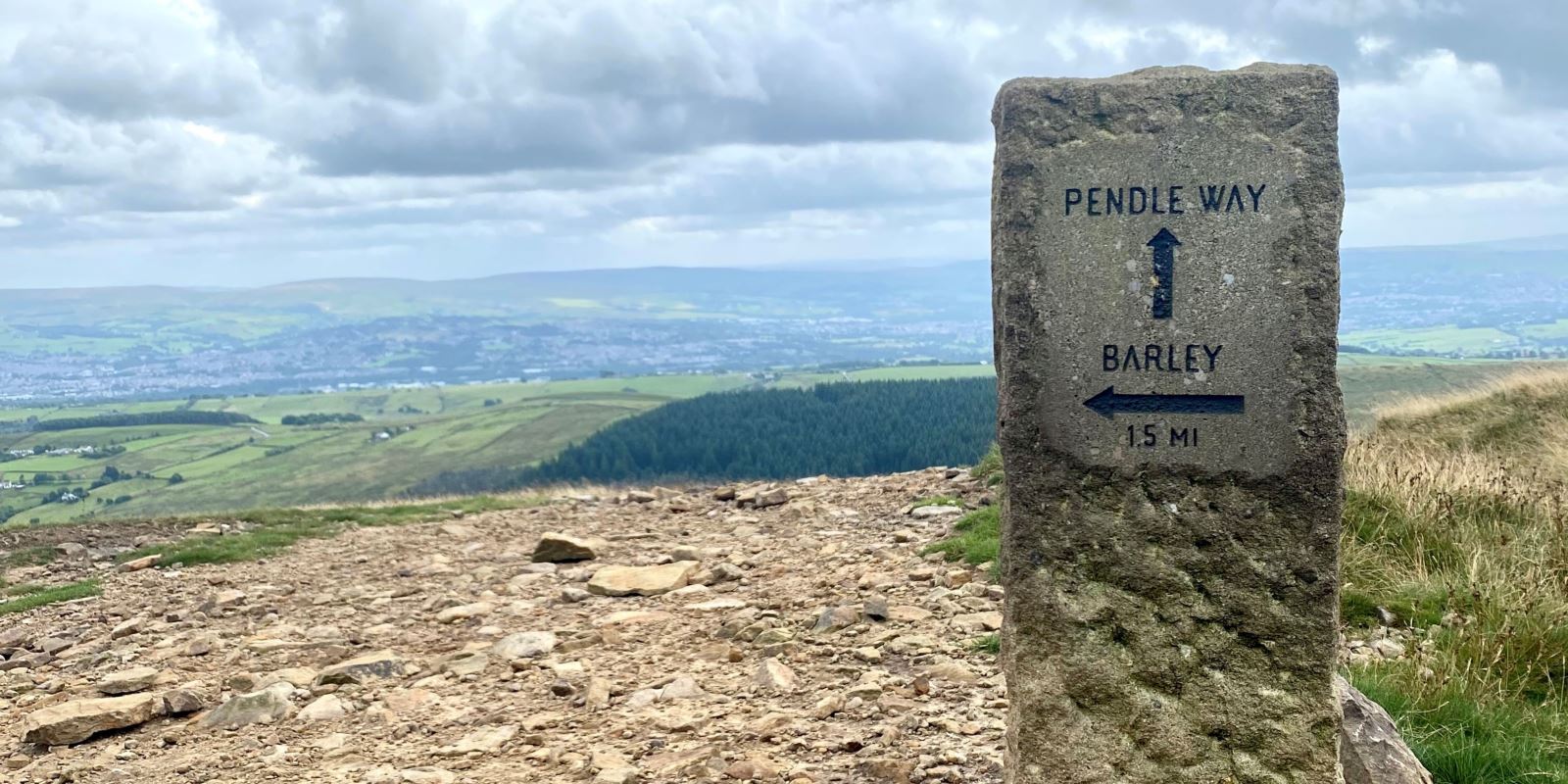 The story of the witches trail, more than 400 years ago, is woven through the landscape and the hill made famous by witchcraft, mist and myster, casts its spell over the Ribble Valley. You can tackle the steep end of the hill from Barley, going through the Newchurch-in-Pendle village, which is the home of the Derndike family, one of the families accused of witchcraft.
Sunderland Point
Located on a sometimes bleak but always beautiful windswept penisula, this village among the marshes, near Overton, was once a busy port used for slave and coton ships, with only Bristol and Liverpool surpassing the trade that went through Sunderland and Lancaster.
Visit Sambo's Grave on the Morecambe Bay shoreline. Sambo was a slave who was left at Sunderland Point by his master while he travelled on to Lancaster. Sambo died in 1736 and his grave is still a tourist attraction today. It is also a wildlife watcher's dream with many bird species to spot.
Nicky Nook
You'll often find the fellside busy with people on this popular walk on a clear day. Starting in Scorton Village, follow country lanes and footpaths to the summit where you will see gorgeous views of the Flyde Coast, Blackpool Tower, Morecambe Bay and the fells in the Lake District. On the way back you can walk past Grizedale Reservoir and peaceful woodland before arriving back in the village.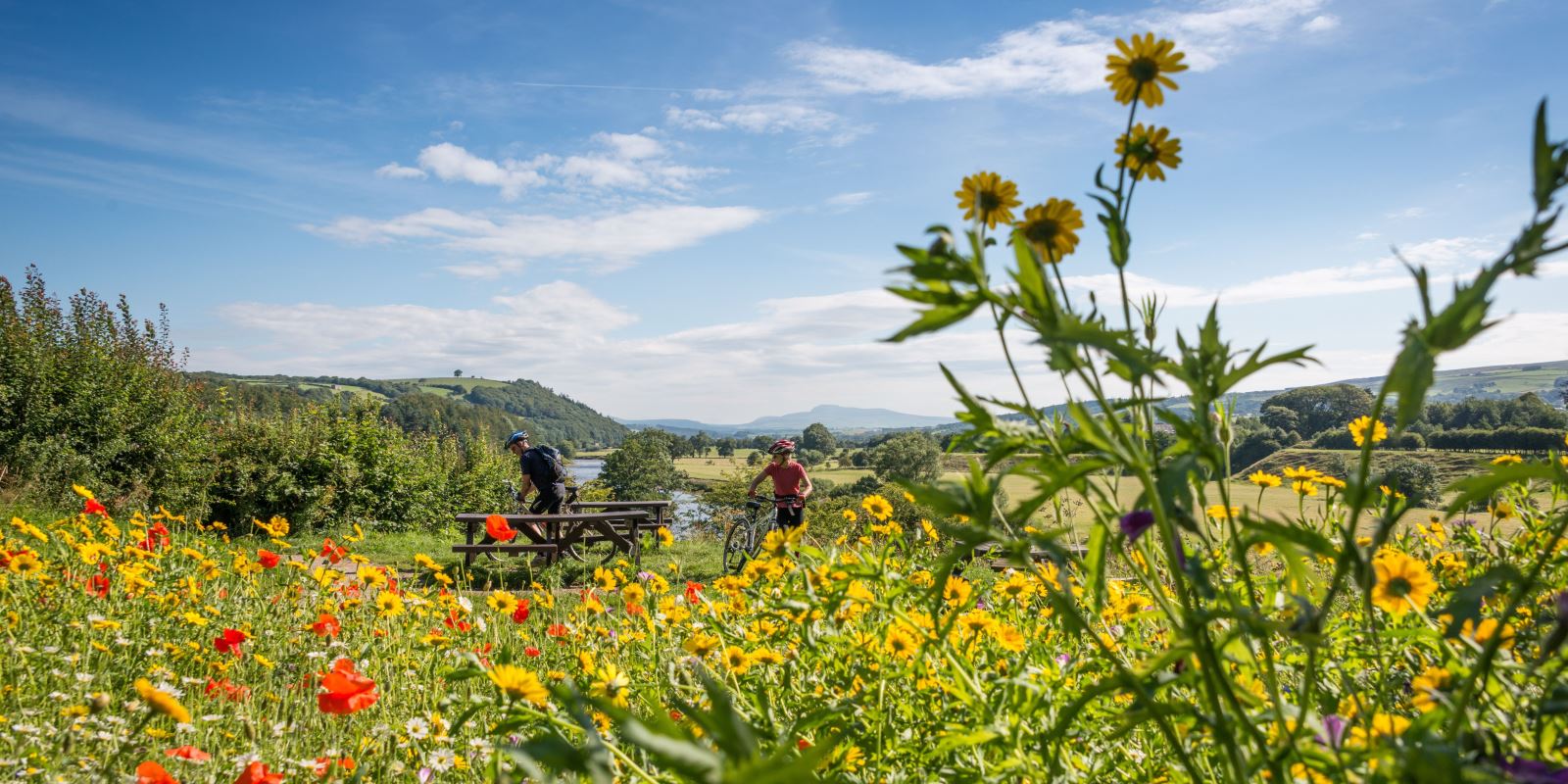 Crook O'Lune
Discover this unspoil corner of the county, near Lancaster, which was immortalisted in a Turner painting. You can gaze while you graze at this beautiful spot, where the River Lune meanders in a big curve through tree-lined banks.
Gragareth
The highest point in Lancashire, this summit lies near Kirkby Lonsdale, just a few hundred metres from the edge of Lancashire's border with North Yorkshire. A hike that is rewwarded with views of Morecambe Bay, the Forest of Bowland and the Lake District.
This striking landscape, a designated Area of Natural Beauty, is teeming with plants, birds and butterflies and is of national importance. As well as providing a diverse habitat for the flora and fauna, there are also ancient woodlands, orchads and the meadows as well as an impressive coastline - perfect for strolls in any season.
It's easy to see why The Queen would love to retire here. Another of Lancashire's Areas of Outstanding Natural Beauty, the Forest of Bowland has dense pastures mixed with working farmland and forest. It's an area to escape the hustle and bustle as well as spotting some of the county's wildlife.
Longridge Fell
Just a short drive from Longridge, this beautiful area is a great place for people of all walking abilities to explore. It's also a popular place with gliders and paragliders, due to its steep drop off on one side, and has lovely views across the county and beyond
Flyde Sand Dunes
This special part of the coastline is one that locals are working hard to protect. It is one of only a few sand dune systems that have surivived - over 80 per cent of Lancashire sand dunes have been lost over the past 150 years. The 80 hectare stretch, a designated Site of Special Scientific Interest and Lancashire's first designated Local Nature Reserve, is home to more than 150 species of butterflies and moths as well as being home to breeding birds.
Holcombe Hill
While it's not a walk for a simple afternoon stroll, your efforts will be rewarded when you reach Peel Monument, a memorial to former Prime Minister Sir Robert Peel. If the flag is flying, the monument is open to visitors, but you can also take in the views of the county as well as over to Manchester and North Wales.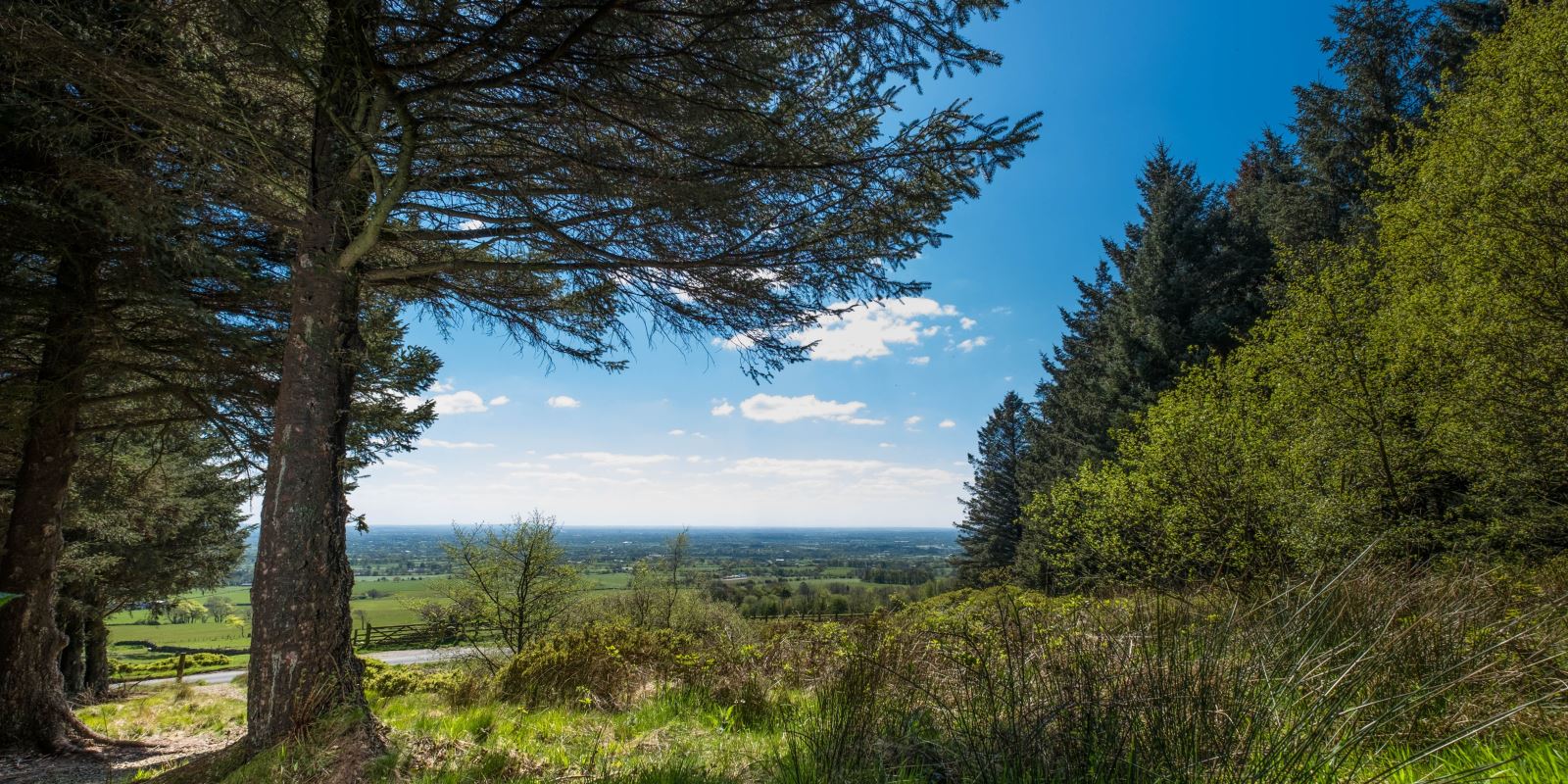 Woodland, moorland and farmland await. The summit offers spectacular views over the Forest of Bowland and Morecambe Bay - and the Isle of Man on a clear day. Rabbits and hares are easily spotted along with stoats and weasels that might be spied clambering over dry stone walls. If you're patient you may even see a roe deer!
A place to enjoy wonderful sunsets and natural landscapes as well as the chance to do a walk across the sands - always make sure you're with a guide. Stretching from the South West coast of Cumbria down to Fleetwood, this area has some of the most beautiful coastline in the country.
This limestone hill near Warton Village, Lancaster, is home to rare butterflies and plants as well as being a regular breeding site for peregine falcons. Warton Crag Quarry is also popular with rock-climbers and there is also a fell race that takes place each year.
Calf Hey Reservoir
A lovely spot, in Haslingden Grane, that offers a peaceful setting and lovely walks for all memebers of the family. It is one of three reservoirs in the area with interesting pools and small waterfalls to spot. It's small with good walking paths, also suitable for wheelchairs and prams.
Related
0 Comments