The Forest of Bowland (AONB) is a unique and magnificent part of the countryside.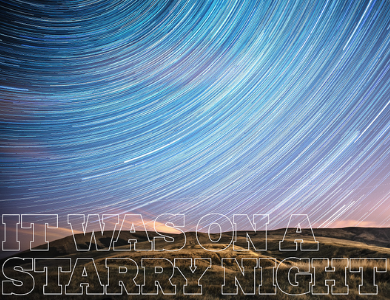 The expanses of sky above dramatic sweeps of open moorland not only make it captivating by day but after the sun sets there's a whole new world to discover in the dark skies over Bowland.
Dark skies are becoming extremely rare across Britain due to overcrowding and light pollution diluting our chance to see the stars shining brightly above us.
Over the past few years the night skies over Bowland have been recognised as some of the darkest in Britain and granted official status as Dark Sky Discovery Sites.
There are several designated Dark Sky Discovery Sites within Bowland:
Beacon Fell Country Park – Grid ref: SD 5670 4280
Gisburn Forest Hub - Grid ref: SD 7453 5591
Slaidburn Village Car Park - Grid ref: SD 7136 5235
Crook o' Lune Picnic Site - Grid ref: SD 5219 6479
The winter months, with longer night and darker skies, tend to be the best time to stargaze, but there are events taking place throughout the year where you can observe a magical spectacle in the skies above.
Dark Sky Friendly Places To Stay
There are several accommodation providers located in Bowland who have become 'Dark Sky Friendly'. This means they have been trained and are passionate about star gazing and provide facilities and information to their visitors. These include –
Dale House Camping Barn and B&B
Merrybent Hill B&B
The Spread Eagle
Cobden Farm
Plan your escape from the hustle and bustle of everyday life and loose yourself in the starry skies of Lancashire.
Head to www.forestofbowland.com/Star-Gazing for lots more information.
Don't miss the Bowland Dark Skies Festival - 16 - 24 February 2019.
Related
0 Comments