For many August Bank Holiday marks an additional day off work, and the chance to create more extra special memories with family and friends before the summer ends. When you want to make the most of your three day weekend, you want to fill it with the best events around.
Thankfully, Lancashire has you covered with so many fantastic, and unique, events happening across the county. Whether you are looking for something local to your home or are visiting the area on holiday with your loved ones, you'll be able to find all kinds of events, including music festivals and gravy wrestling, canal celebrations and theatre shows.
We're sharing a few of our highlights below, but you can find more on our what's on in Lancashire pages.

25 – 27 August
Great British Rhythm & Blues Festival, Colne
Prices: From £30 per day
The Lancashire town of Colne comes alive as venues across the town host some of the world's top Rhythm and Blues musicians and performers – for one of the only festivals of its kind in the UK. Winner of the UK Blues Award – Blues Based Festival of the Year 2021, over 35,000 people attended in 2022, this year's headliners include Elles Bailey, Aynsley Lister and Xander and The Peace Pirates.

Find out more here
25 – 28 August
St Annes on the Sea Music Festival, St Annes
Prices: Free
The much-applauded St. Annes on the Sea Music Festival returns for its 2nd year to its home of Ashton Gardens on August Bank Holiday weekend. Twenty bands will take to the Main Stage under the Marquee in the Gardens, with the additional Pavilion Stage providing more choice.

The days are loosely themed with Friday funk & soul, Saturday pop and party, Sunday rock and progressive and Monday Britpop and sixties.
A range of food and drink vendors along with a varied selection of fairground rides will complement the music and will ensure a fun time for all.

26 August
Amazing Accrington Soapbox Challenge, Accrington
Price: Free
Have a great deal of fun at the Amazing Accrington Soapbox Challenge! This year not only can you join in with the racing, you can watch the amazing creations others have made as they whizz down the course, which includes chicanes, jumps, water blasters, giant screens and more! Last years attracted over 15,000 people to the town and was a huge success with entertainment, local food stalls and more.

While in the town enjoy a visit to the historic Howarth Art Gallery, home to the stunning Tiffany Glass Collection, and visit the local market hall for wares from local craftspeople, local food produce and more.
26 August
Rockfest, Blackburn
Prices: From £7
Celebrate all things rock at Rockfest Blackburn. With five brilliant bands taking to the stage playing both their own tunes and covers from the best bands in rock. The profits from the show all go to local charity Secret Santa, who help underprivileged children receive Christmas gifts. This year the bands playing include Liberty Slaves, Assassin, Unknown Refuge, Redhead, Northern Alibi and a host DJ.
26 – 28 August
Lytham World Food & Drink Festival, Lytham
Prices: Free
Enjoy a mouthwatering journey around the world as an incredible section of vendors take over Lowther Pavilion Gardens. There will be a huge range of stalls, free family entertainment and more for the whole family to enjoy.
26 – 28 August
Monster Takeover, Affinity Lancashire, Fleetwood
Prices: Free
THE MONSTERS ARE COMING! You heard it here first - Affinity Lancashire is set to be invaded by GIANT Monsters over the August Bank Holiday weekend, and they can't wait for you to find them! Come along from Friday 25th until Monday 28th August to see the monsters that will have invaded the centre - they'll be a sight not to miss!

On Saturday 26th August you can also meet the monsters and join in monster crafts, or visit on Monday 28th August for the Monster Mash Silent Disco, with face painting and monster caricatures!
27 August
Burnley Canal Festival, Burnley
Price: Free
The Leeds Liverpool Canal is know for its fantastic walking routes, but during the August Bank Holiday weekend, it is known for the amazing Burnley Canal Festival. A free day of celebrations along the canal, you will find arts and crafts, canalside walks, performances, food and drink stalls, an artisan market and more. A great way to spend a Sunday!
28 August
World Gravy Championship, Rossendale
Prices: £2.50
Its back! This year marks the 15th year of the World Gravy Wrestling Championships in Rossendale. Without a doubt this is one of the World's craziest culinary competition. A wild and whacky wrestling competition in a pool full of Lancashire Gravy!

Watch as contestants don fancy dress and wrestle in gravy for 2 minutes, with points awarded for best dressed, comedic effect, entertainment and wrestling ability. In addition to the contests, there are many activities for the family, the event has been known to include cheer leading groups, BB gun shooting ranges, Bouncy castles, face painting, craft beer stalls, cake and tombola stands. The kids also get a chance to get a go in the gravy!
Find out more here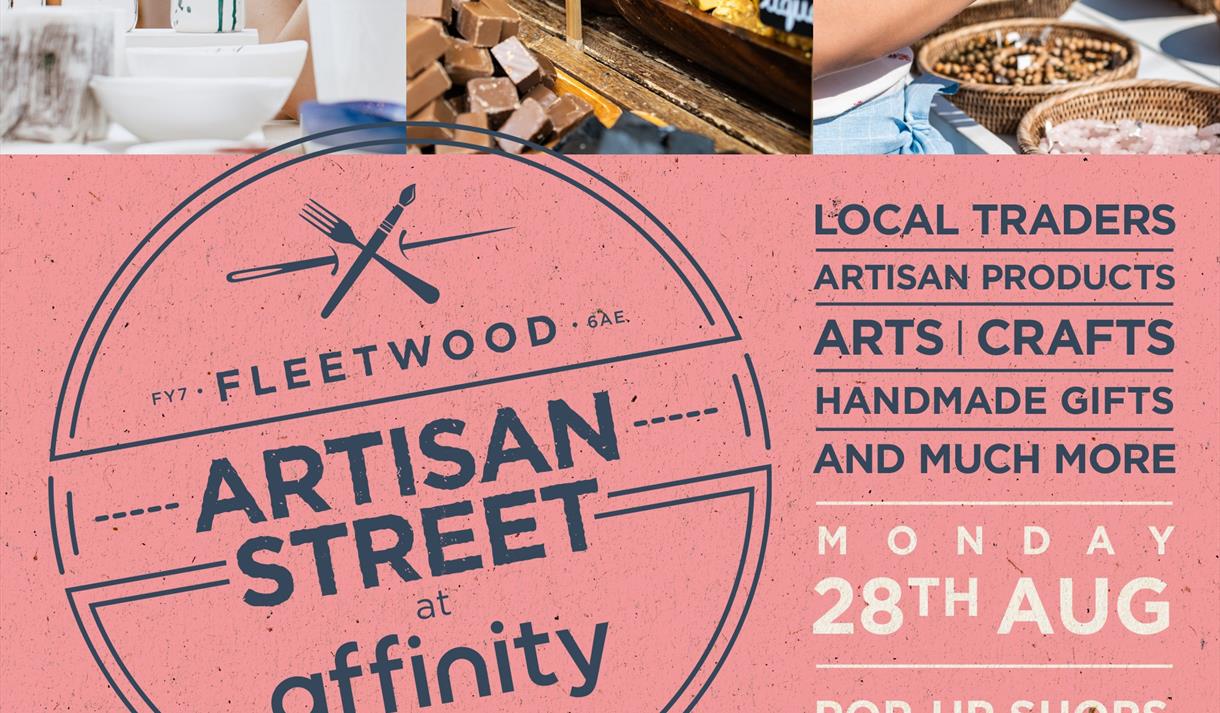 28 August
Artisan Street at Affinity Lancashire
Price: FREE
Head to Artisan Street' at Affinity Lancashire on Monday 28th August between 10am and 5pm. With a range of local independent traders selling a whole host of artisan products including arts, crafts, foodie treats, gifts and more, there'll be something for everyone.
Find out more here

26 - 28 August
Artisan Market at Holden Clough
Price: FREE
This summer, Holden Clough welcome a range of local craftspeople, designers and food and drink producers to the "Raspberry" Artisan Market. A wonderful chance to meet the talented makers and find out what goes into creating their unique products. Come along and have a browse, we know you'll find a handmade craft that catches your eye or a jar of something completely delicious to take home and enjoy.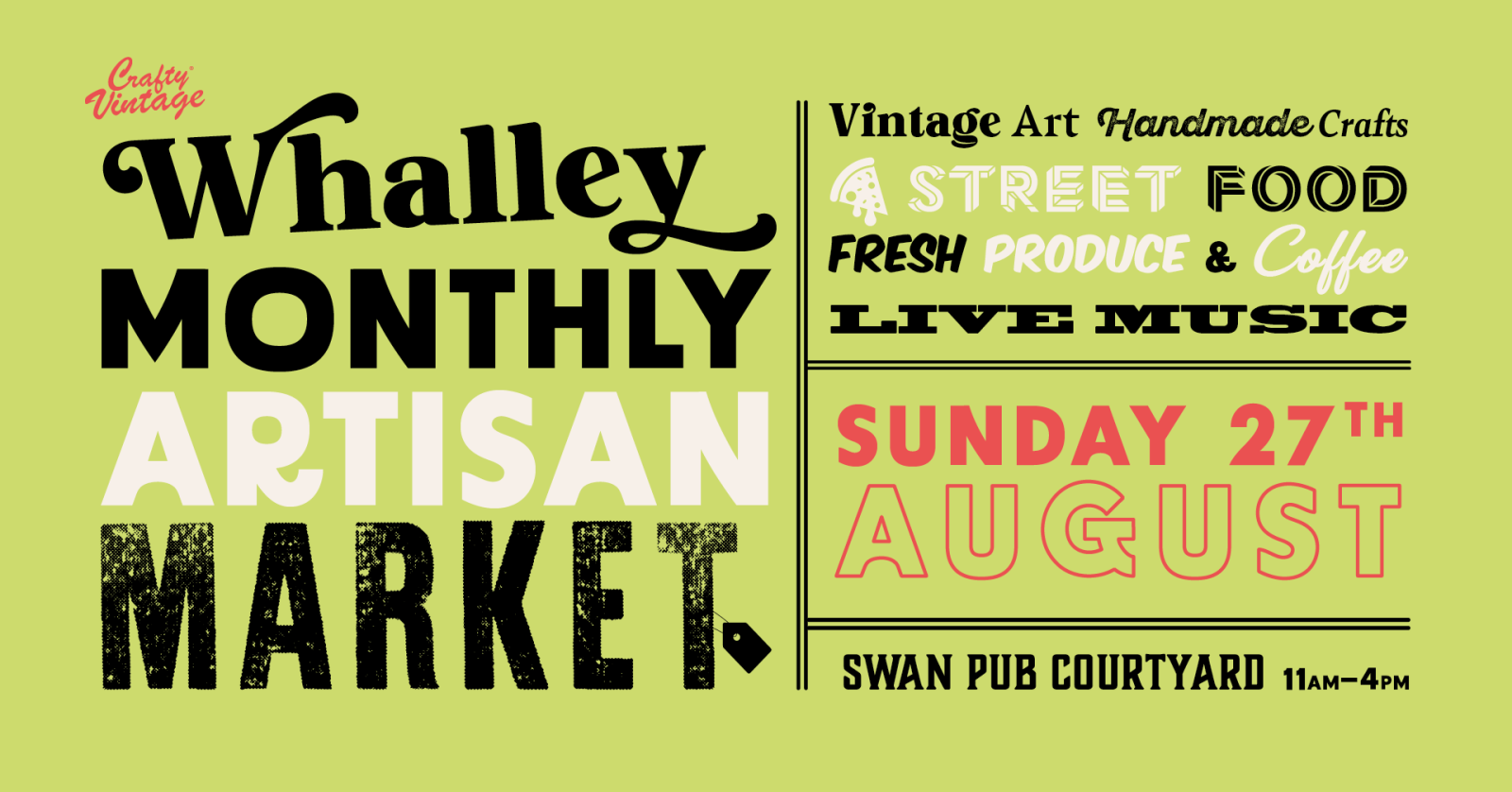 27 August
Crafty Vintage's Whalley Monthly Artisan Market
A one-of-a-kind event that will transport you into a world of creativity, design, and inspiration. The Whalley Monthly Artisan Market, organized by the award-winning Crafty Vintage, is a monthly market that brings together over 40 North West based creators, makers, and curators. From art and design to fashion and vintage, you'll find a diverse range of wares to peruse and purchase.
Find out more here


26 August
Wildlife and Landscape photography workshop
Are you learning how to use your camera? Would you like to capture the beauty and wildlife of RSPB Leighton Moss, and have the help and guidance from a professional photographer as you explore the reserve? Join one of the guided photography workshops with photographer and coach, Dean Andrew, and enjoy three hours of relaxed talking and walking with your group and photography guide.
28 August
Summer Concert at Gibbon Bridge Hotel and Restaurant
Gibbon Bridge are welcoming back Lostock Hall Memorial Band to join them to perform at the summer concert. Arrive at midday for a two-course summer lunch, including meat and fish platter, new potatoes, fresh bread rolls, followed by lemon pannacotta with elderflower jelly and mini meringues.

Find out more here
Last chance summer events!
This summer there have bene a number of great events for people to join in. The two following events have been ongoing over the summer, but the bank holiday will be the perfect chance to join in with them before they end.
18 May – 10 Sep
Drawn to Water: Quentin Blake at WWT
Martin Mere, Ormskirk
Price: Most events are included within admission which starts from £10
New for 2023, head to Martin Mere to enjoy a beautiful art trail from illustrator Quentin Blake and reimagine the wonder of the wetlands and nature. In addition to the trail and the usual events at Martin Mere such as pond dipping and the canoe safari, you can enjoy foraging, wetland crafts, weapons training and craft room activities throughout the Bank Holiday Weekend.
The Drawn to Water event will take place throughout 2023 and 2024, but as the illustrations change with the seasons, the Bank Holiday will be one of the last chances for you to view the summer trail before it changes for the autumn season.
21 July – 27 Aug
The Dukes Play in the Park: Around the World in 80 Days, Lancaster
Prices: Tickets from £22.50
Each year The Dukes Outdoor Theatre takes to the "stage" in the iconic Williamson Park with an interactive adventure, and each year hundreds of families return to enjoy the show, with their picnic blankets in tow.
This year, you can follow Phileas Fogg on his epic whirlwind adventure as he embarks on his trip around the world in 80 days. Expect explosive encounters in this journey of romance, trickery and shenanigans and witness Fogg's life changing before your eyes in this exciting performance. Bank holiday weekend is its final run and tickets are selling fast so book now!
Related
0 Comments