The Torch Theatre Company are taking acclaimed playwright Henry Naylor's powerful and poignant stage production of Angel on tour this autumn, visiting The Dukes new theatre space, Moor Space on 29th September. Angel is the legendary story of Rehana; one woman's brave fight against the biggest threat to her town and its people.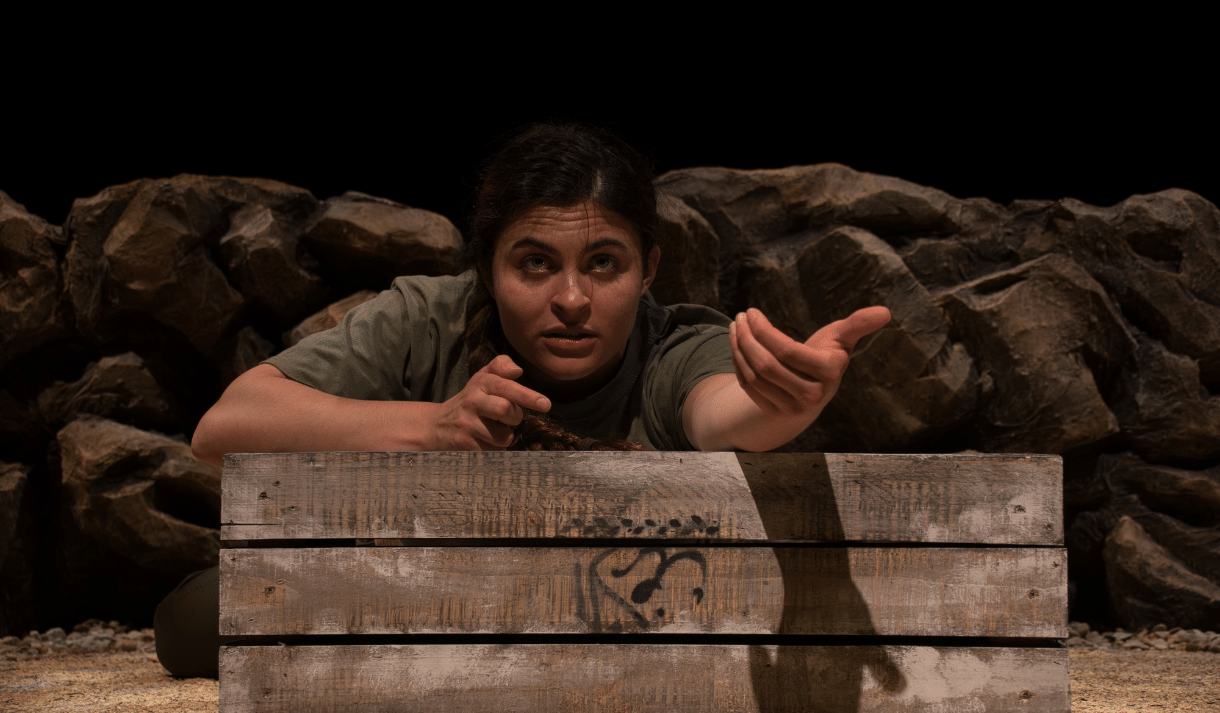 In 2014 Kurdish families were fleeing Kobane to avoid the inevitable ISIS onslaught; Rehana stayed to fight and defend her town; as a sniper, she allegedly killed more than 100 ISIS fighters. When her story came out, she became an internet sensation and a symbol of resistance against Islamic State and dubbed the 'Angel of Kobane'. Angel, a one-woman show, is the third story in Henry Naylor's Arabian Nightmares trilogy and was first staged to great acclaim at Edinburgh Fringe Festival in 2016.
Since then it has been seen around the world to great critical acclaim, winning awards at many international festivals. The Torch Theatre bring you their own production this October, directed by Peter Doran, designed by Sean Crowley and featuring Yasemin Özdemir as the eponymous Angel. Yasemin grew up in Haverfordwest, Pembrokeshire, and is a former member of the Torch Youth Theatre. She is a graduate from the Royal Welsh College of Music & Drama and has recently been performing Angel at this years Edinburgh Fringe.
The Torch Theatre production of Angel promises to be a hard-hitting exploration of Angel's story, during a time when the themes are very much still relevant and present in modern Society.
The Torch Theatre's Artistic Director Peter Doran said:
"Angel is one of those shows that stays with you for a long time, you just can't stop thinking about. It's undoubtedly one of the most powerful plays I've ever seen. It's a joy to be working on our own version of it."
Angel performs at The Dukes on 29th September. Tickets cost £12 and are available to book through The Dukes Box Office on 01524 598500 or https://dukeslancaster.org/whats-on/theatre/angel
Please note - Angel contains strong language and distressing scenes that some may find uncomfortable. This Production is recommended for those aged 14 and above.
Related
0 Comments