With both Halloween and Half-term fast approaching, there's plenty of exciting events happening across Lancashire this weekend.
Lightpool Festival
15th October - 30th October, Blackpool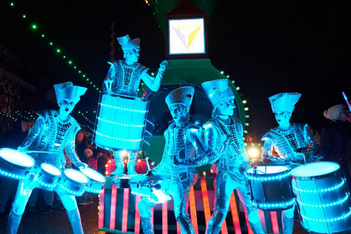 Blackpool's award-winning Lightpool Festival is returning this weekend with 16 nights of stunning live performances, family – friendly activities, 3D projection shows, an intoxicating mix of light-base art installations and much more.
To learn more about what to expect at this years Lightpool Festival, click here


Scarecrow Festival at National Trust's Rufford Old Hall
15th – 31st October, National Trust's Rufford Old Hall
The Scarecrow Festival arrives at Rufford Old Hall this weekend. Running until the 31st October, you can get the opportunity to explore the grounds at Rufford to find a host of straw-filled characters with the theme 'heroes and inspiring people'
James Fox – Rights, Riots and Routes
15th – 17th October, Helmshore Mill
As part of The British Textile Biennial event, James Fox Rights, Riots and Routes starts at Helmshore Mill this weekend. The tension between the industrialisation of cotton manufacturing and traditional cottage industry is the starting point for James Fox's new work that explores the history of protest and punishment via the Lancashire loom breaker riots of 1826.
To learn more about The British Textile Biennial events, click here
Nickelodeon's Slimefest 2021
16th & 17th October. Pleasure Beach Arena
The Slimiest event of the year is back this weekend as Nickleodeon's Slimefest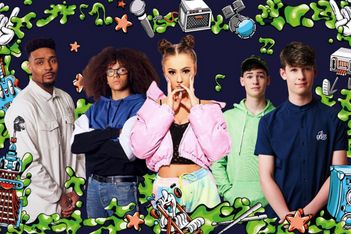 returns to Pleasure Beach Arena on the 16th & 17th October.
Filled with Slime, music and mayhem you can expect amazing music acts, special guest and most importantly SLIME!
Ridgeway Farm Pumpkin picking
16th - 31st October, Ridgeway Farm, FY4 5JX
Ridgeway Farm's 3rd pumpkin festival is back, bigger and better than ever before. So get your wellies on and come down to Ridgeway Farm this October.
You can meet friendly animals, take a walk on the pumpkin patch and pick your very own pumpkin.That's not all, once you have finished exploring the farm you can relax with a well deserved bru or snack whilst carving a pumpkin masterpiece.
Please note, everyone needs a ticket and prior booking is advised to avoid disappointment. To book, click here
To discover more pumpking picking places in Lancashire, click here
Spookfest
16th October - 31st October, Blackpool Zoo
Blackpool Zoo has plenty of ghoulish goings-on this weekend. Back by popular demand, the zoo is inviting intrepid investigators to its super Spookfest this October where they challenge visitors to unravel the mystery of the missing pilot.
Owd Barn at Bispham pop up market
16th October 2021, Owd Barn Country Store, L40 3SA
Visit the pop up market at the Owd Barn at Bispham this Saturday to browse some amazing local Lancashire makers.
Clitheroe Art walk
17th October 2021, Clitheroe
Taking place this Sunday, the Clitheroe Art walk features 6 galleries in Clitheroe and is a guide to finding the wealth of artistic talent in the market town. Entry to all the galleries is free, for a list of the galleries taking part, click here.
366 days of kindness
15th October 2021, 19:30 – 22:00, Belthorn Academy Primary School.
366 Days of Kindness is a theatre show produced in collaboration with Inn Crowd and Spot-on Lancashire. This show is part stand up, part storytelling, as it charts this amazing year in an attempt to answer the question 'is it possible to change the world just by being kind?'
You might laugh, you might cry, you could win one million pounds...
The Fizz
15th October, VIVA Blackpool
Eurovision champions, The Fizz return to Viva Blackpool this Friday for a one night special by the seaside. With performances from Cheryl Baker, Mike Nolan and Jay Aston, you can expect to hear The Camera Never Lies, Land of Make Believe and the classic Makin' Your Mind Up.
Already busy this weekend? Check out our full 'What's on' calender to see what else is happening across Lancashire this October.

Related
0 Comments