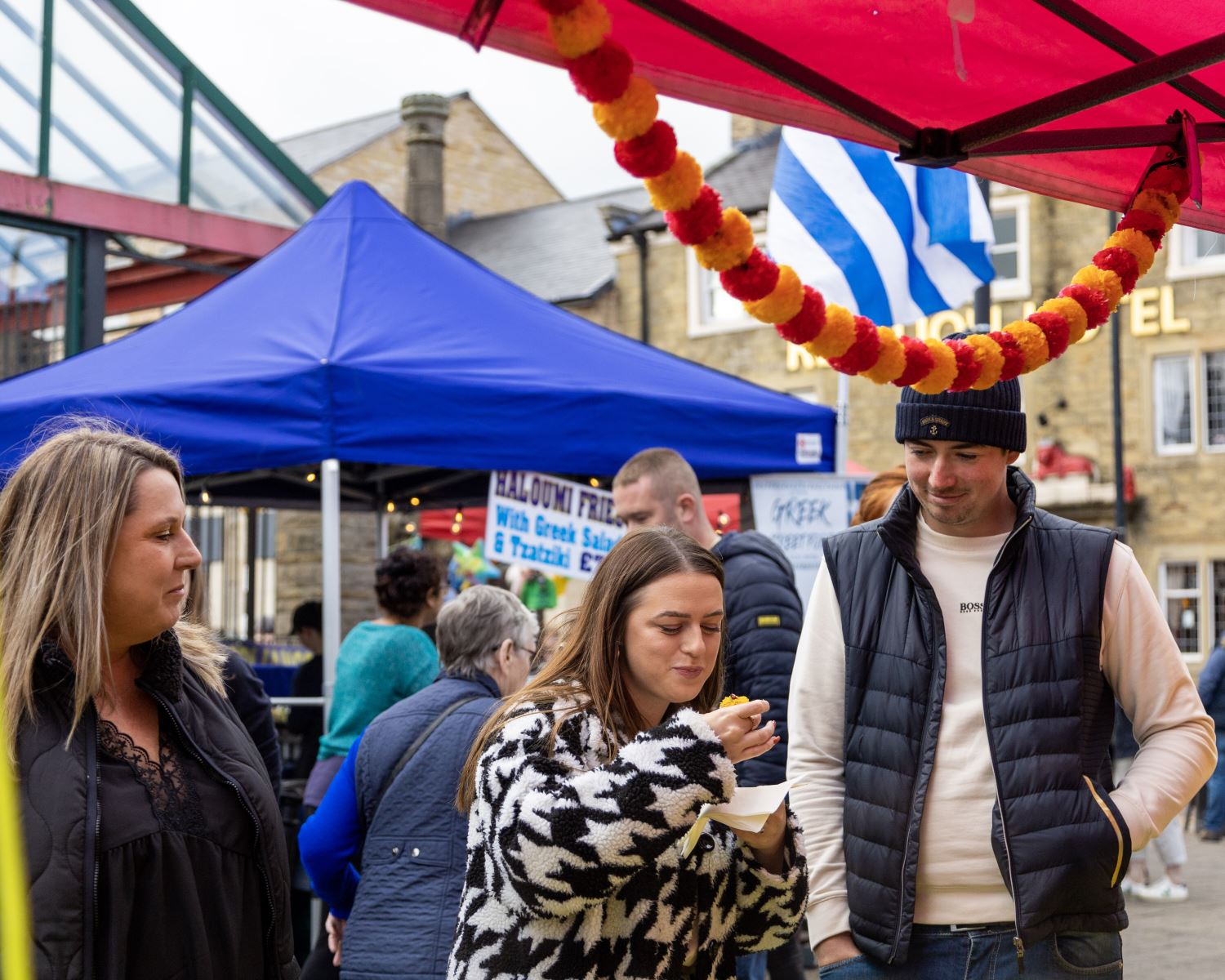 The popular Colne Food and Drink Festival is coming back at the end of the month.
On 29th July from 10am-4pm, dozens of traders will set up shop in Colne town centre, along with chef demonstrations, children's crafts, performers and circus acts and more.
The event is a collaboration between Come to Colne, Colne Business Improvement District (BID) and Independent Street. Independent Street is known for its high-quality artisan markets with a huge variety of stalls.
Stalls already announced include Eyes on the Fries (loaded fries that pack a punch), Patels Pies which are STUFFED with filling and the Little Badger Cider Company. There will be a huge 50 stalls in total.
That's on top of the regular businesses on the high street who will of course be open and welcoming new and familiar visitors alike.
One business ready for the day is Carol's Delicatessen, which recently moved from Colne Market to new premises at 14 Albert Road, next to the Stanley House Veterinary Group. Carol stocks everything from samosas to traditional favourites stew n 'ard and tripe.
Aneesa McGladdery, Colne BID manager, said: "We're absolutely delighted to hold another Colne Food and Drink Festival. It really is a highlight on the calendar and we're proud that as a BID, we've been able to bring the quality artisan market that Independent Street delivers to our town. We love working in collaboration with organisations across the town! Including Stage Door Youth Theatre, who we tasked to recreate a famous advert! They did so well, they wrote a script, performed auditions, produced and directed the advert! Take a look here: https://fb.watch/l_5KRnLZ-d/
"As well as all of the mouth-watering food on offer, there will be something for everyone. Children can do crafts or learn about cooking, as well as enjoy the street performers. We hope to see as many people as possible join us on the day."
Lisa Cowley, founder of Independent Street, added: "We're delighted to be invited back to Colne. It's really proven to be a success, and the added-value such as chef demonstrations makes this such a brilliant event.
"Our traders look forward to coming to Colne. Many sold out at the Soapbox Challenge, where an estimated 25,000 visitors descended on the high street, and we'd love to see thousands join us again."
Related
0 Comments