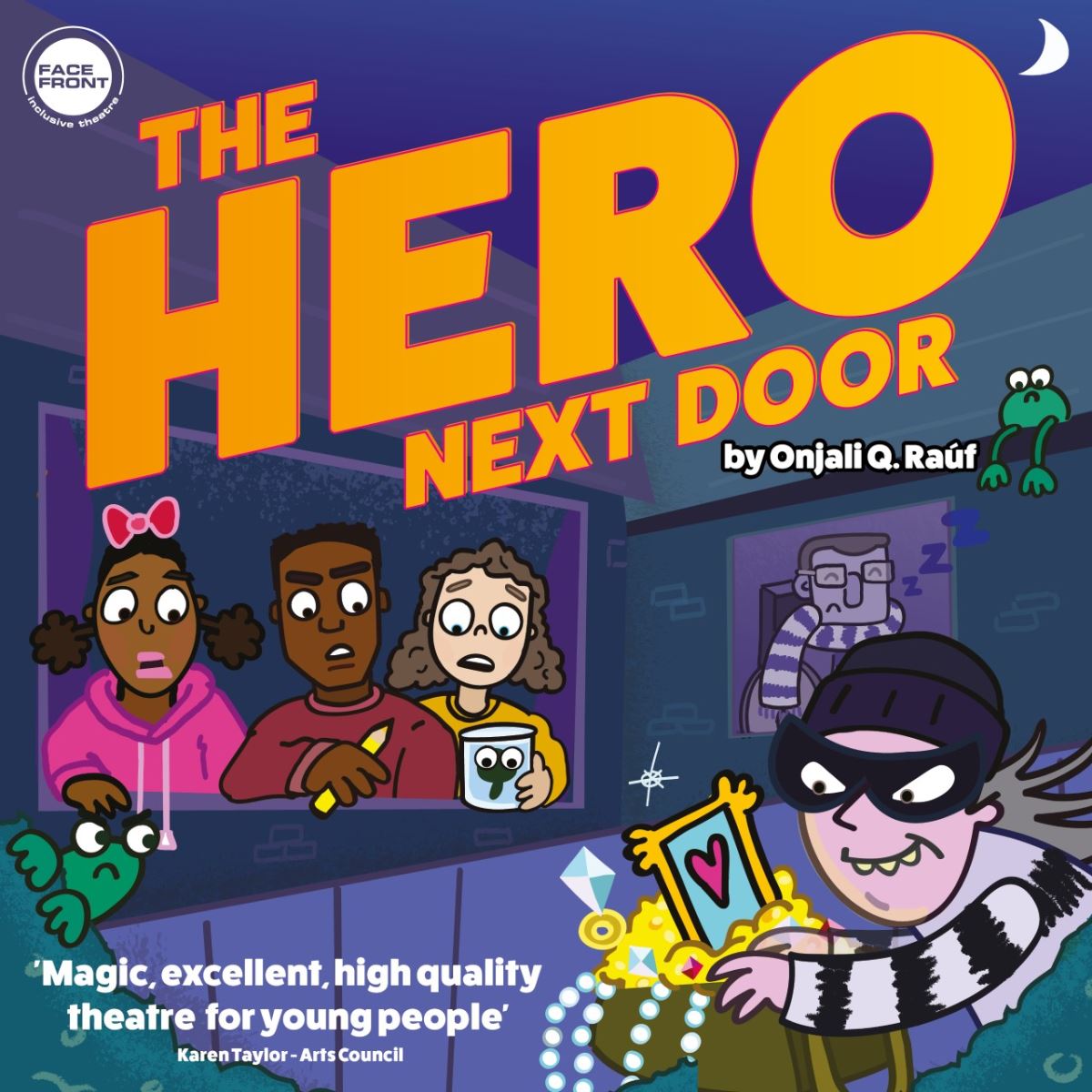 An exciting new play called The Hero Next Door by multi-award-winning author Onjali Q. Rauf MBE, is coming to the Dukes Lancaster on the 16th June 2023 for 2 performances!
From the author of The Boy At The Back Of The Class, Onjali Q. Raúf MBE (Sunday Times
Bestseller; Winner of the 2019 Blue Peter Book Award for Best Story; Winner of the 2019
Waterstones Children's Book Prize), The Hero Next Door is a ground-breaking new production created especially for children, celebrating difference, friendship and working together to do the right thing.
Characters include Musa, who happens to be a refugee; Haley, an autistic girl who adores frogs; and a would-be bully by the name of Melody. This unlikely bunch come together to save an elderly neighbour from a con-woman posing as a carer, with thrilling and hilarious results.
Director Annie Smol MBE said, "We have an amazing, diverse group of incredibly talented actors, backed up by a wonderful creative team. I love Onjali's play for the way she manages to draw us into the children's world so authentically. There is a great balance between the insights and learning from the children's experiences, with a superb sense of fun and adventure as they come together to save the grandad next door."
The Hero Next Door uses film, animation, music and physical theatre to be accessible to all. As a leading inclusive theatre company, Face Front has been proud to assemble a diverse collective of cast and creatives, including disabled, non-disabled and culturally diverse actors.
Karen Taylor from Arts Council England said, "It was magic, excellent high-quality theatre for
young people."
16th June 11am & 7.45pm
Tickets can be booked via the Dukes website: https://dukeslancaster.org/whats-on/theatre/the-hero-next-door or by contacting the Box Office at 01524 598500.
Related
0 Comments