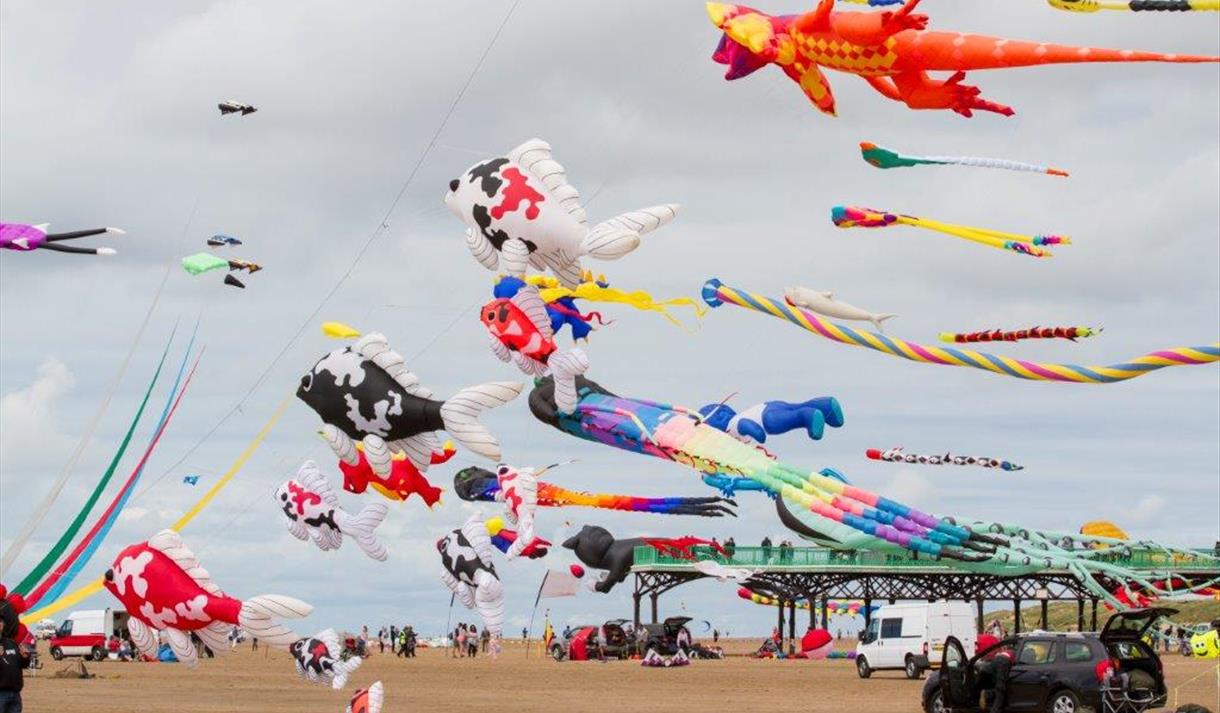 It's the final weekend of the school holidays! Make the most of it and create some unforgettable memories at one of the many exciting events happening #inLancashire.
Avenue Q
Chorley Theatre
Set in New York City, way out on Avenue Q, this laugh-out-loud musical tells the tale of college grad Princeton, who can only afford an apartment in this shabby part of the city. He soon discovers that although the other residents seem nice… this is not your ordinary neighbourhood! Filled with gut-busting humour, a delightfully catch score, and puppets, Avenue Q is a truly unique show that has quickly become a favourite for audiences everywhere.
Italian wine week La Locanda
La Locanda
Italian Wine Week at La Locanda is a celebration of some of the most outstanding wines from highly acclaimed and multi award winning wine producers in Italy. A selection of extraordinary wines has been selected from some small producers, during this special week they will be showcased with tastings, pairings and special events.
St Annes kite festival
St Annes
The fabulous international Kite Festival returns to St Annes on the Sea this weekend, featuring single line kites of all shapes and sizes, including inflatable octopus, flying cows, whales and many more.
Vintage by the Sea
Morecambe
Vintage By The Sea is a free family festival, celebrating the brilliance of timeless design, fashion, art, vehicles, entertainment and culture in Morecambe.

Inspired by the wealth of creativity from the 20th Century, Vintage By The Sea is HemingwayDesign's tribute to the cultural movements of the 1920s to 1990s.
Mountain biking weekend by Dale House
Dale House
Dale house barn has teamed up with the fabulous Liz Peacock, of MTB trail skills, to offer women's MTB weekends in the Forest of Bowland, using the trails in Gisburn Forest and also the natural terrain of the Yorkshire dales.
Six the Musical
Opera House and Winter Gardens
The international smash hit musical Six is returning to Blackpool! From Tudor queens to pop princesses, the six wives of Henry VIII take to the mic to tell their tales, remixing five hundred years of historical heartbreak into an 80-minute celebration of 21st Century girl power. These queens may have green sleeves but their lipstick is rebellious red.
Jurassic Earth
Opera House and Winter Gardens
A unique, immersive Dinosaur experience for all ages!The Original & Best Live Dinosaur Show! Jurassic Earth features roaming, state-of-the-art animatronic life-like Dinosaurs in an interactive and exciting story-telling show, creating a unique, immersive experience for all audiences!
This is an unmissable opportunity to talk to a Triceratops, roar with a T-Rex, look up to a Brontosaurus, scream with a Spinosaurus and run from a Raptor!
For further ideas and inspiration on what's happening this September, check out our events guide here
Related
0 Comments