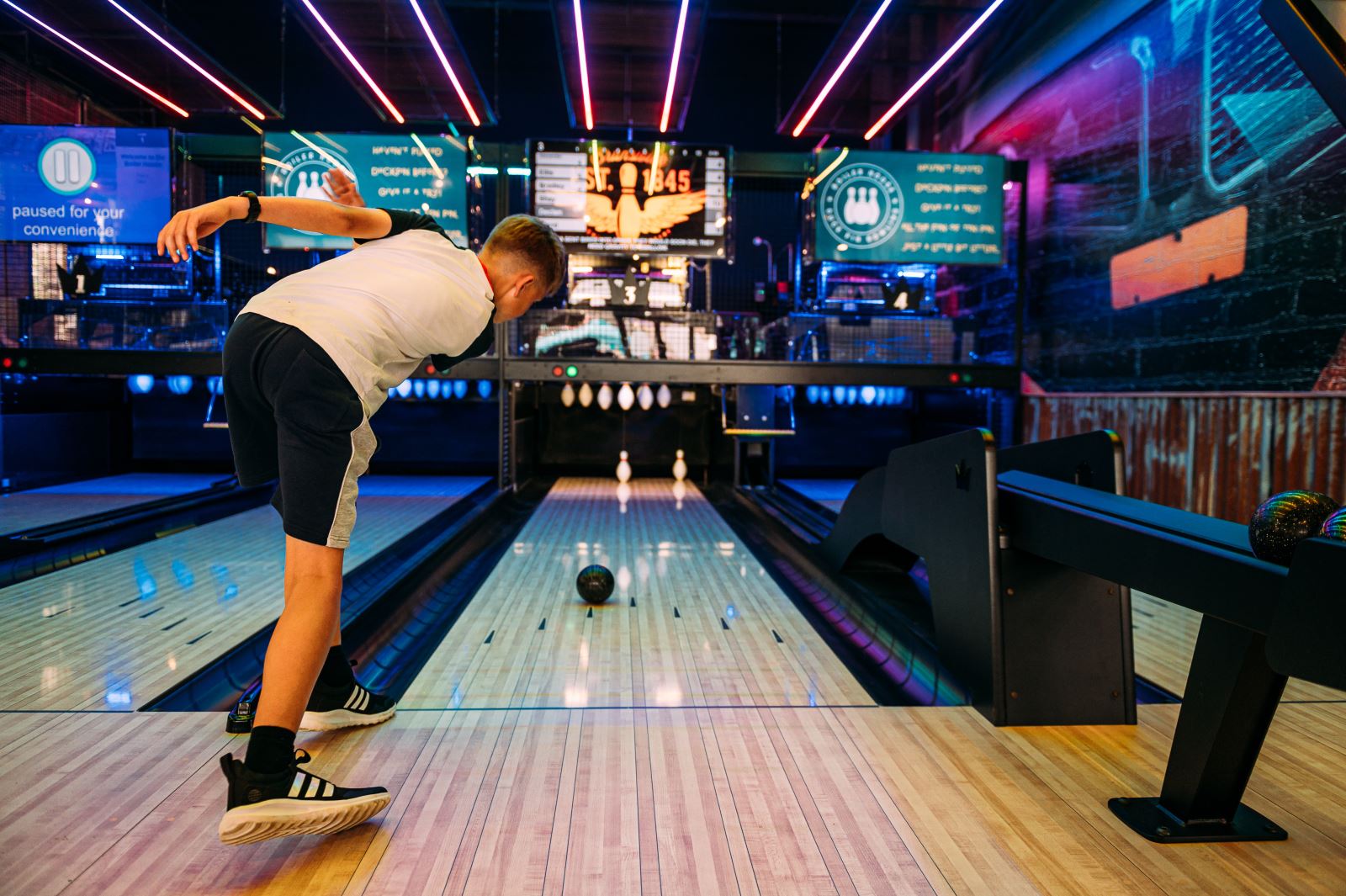 Last week, Holmes Mill in Clitheroe launched their brand-new duckpin bowling alley – Boiler House Bowling.
Boiler House Bowling is home to Lancashire's first-ever duckpin bowling alley. The new attraction, based in the old Boiler House, includes 4 duckpin bowling lanes – similar to ten pin bowling but the pins and bowling balls are smaller, the lanes are shorter, and there are lots of different games available to play. Better still, there are no bowling shoes required for duckpin bowling making it perfect for girl's night, date night, kid parties and everything in between.
The bowling alley was opened on Saturday 27th August 2022 with the Mayor of Clitheroe, Cllr Stuart Hirst, who cut the red ribbon before guests enjoyed complimentary nibbles served to their lane and a live DJ.
Located next to Bowland Beer Hall, the bowling alley serves a selection of burgers, buns and loaded fries. Not only that but there is a fully stocked bar available or guests are more than welcome to go through to the Beer Hall bar and try one of the many craft beers available.
Boiler House Bowling is open from 12pm – 8pm, Monday – Friday and 10am – 8pm on Saturday & Sunday.
More information can be found on the Holmes Mill website and bookings can be made online: .holmesmill.co.uk/boiler-house-bowling
Boiler House Bowling will make the perfect venue for private parties and corporate events, more information on packages will be coming soon.
Related
0 Comments