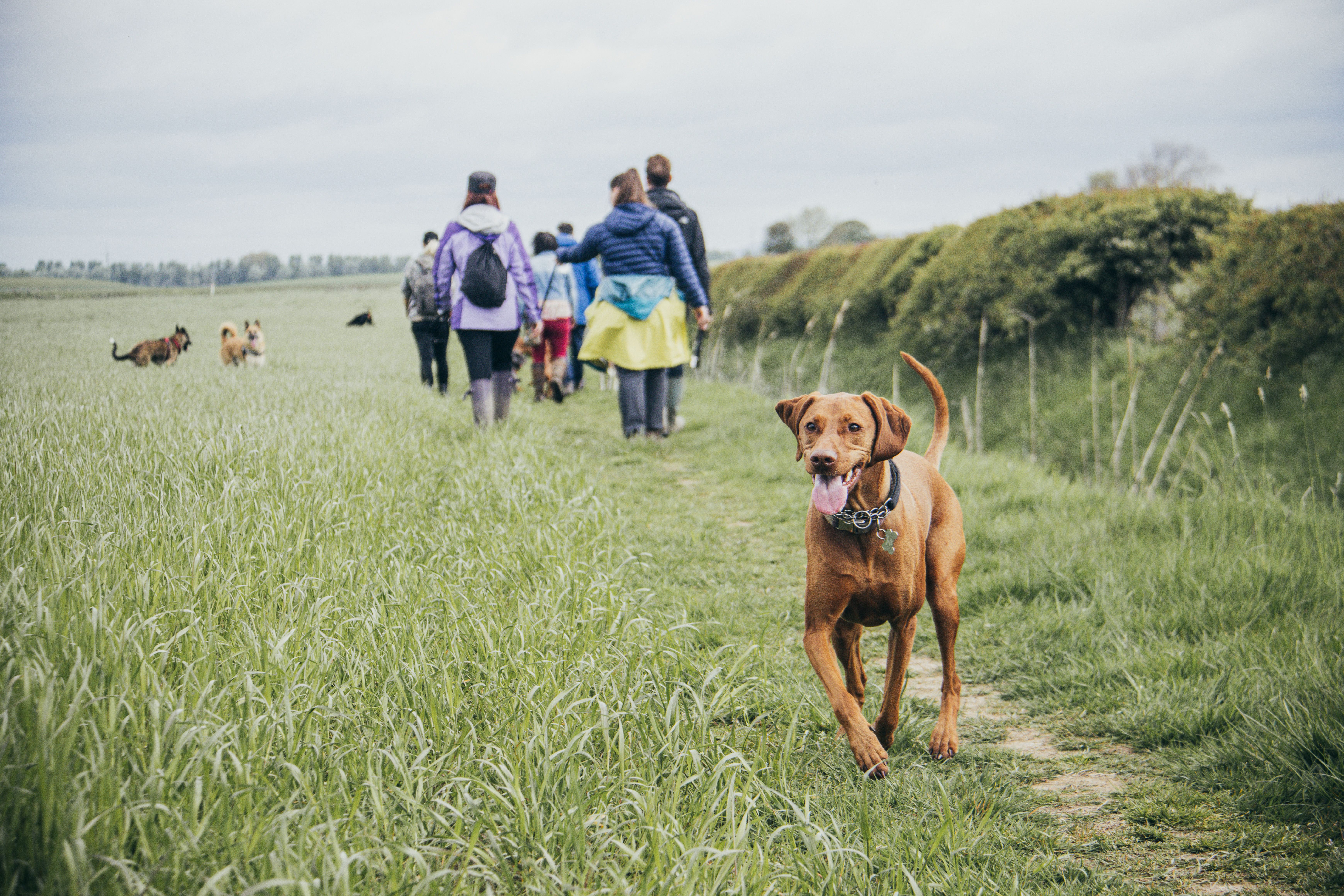 Members of the Golden Ball Dog Walkers are lacing up their walking boots, popping on their dog leads and grabbing their poo bags to explore the South Ribble countryside in an attempt to fight the effects of loneliness, anxiety and depression during covid-19 pandemic.
The community initiative is the brainchild of The Golden Ball Owners Christopher Buckley & Rebekah O'Connell "The last 18 months has been a difficult time in everyone's life. With the Covid -19 pandemic, many people are feeling more anxious, and socially isolated finding it difficult to maintain their mental wellbeing. Getting outside and walking your dog relieves stress and has a positive impact on people's well-being."
Winners of the "Dog Friendly Business Award" with the Lancashire Tourism Awards. The Golden Ball is the social hub of the village providing a warm welcome to all visitors and their furry friends. Their locally sourced menu is not exclusive to their two-legged customers, it extends to a dog friendly menu which is proving a hit with their four- legged friends. The team have recently teamed up with local natural dog treat manufacturer T.Forrest serving up a selection of natural dog treats for the doggies to enjoy a healthy snack at the bar.
The Golden Ball Owner Christopher Buckley "Dogs are part of our family, and during these challenging times many of us are turning to our pets to help us. Our Dog Walking group is a great way to combat the problems raised during the pandemic by socialising, exploring the beautiful South Ribble countryside and finishing off the day with a spot of lunch."
The Golden Balls Dog Club hosts the free dog walks every third Sunday of the month starting at the pub at 10am with a 7mile circular walk back to the pub. Walking boots and wellies are essential.
For more information contact The Golden Ball Longton 01772 613527 or visit their website https://www.golden-ball.co.uk/
Related
0 Comments