Blackpool Grand Theatre is delighted to announce that, following the Prime Minister, Boris Johnson's, announcement of the lifting of restrictions, the theatre will begin to re-open from Tuesday 4th August, starting with in-person sales through the Ticket Office, followed by live shows from September 2021, aiming for an incredible Christmas return with a fantastic full-scale pantomime, Snow White and the Seven Dwarfs, the backbone of the theatre year.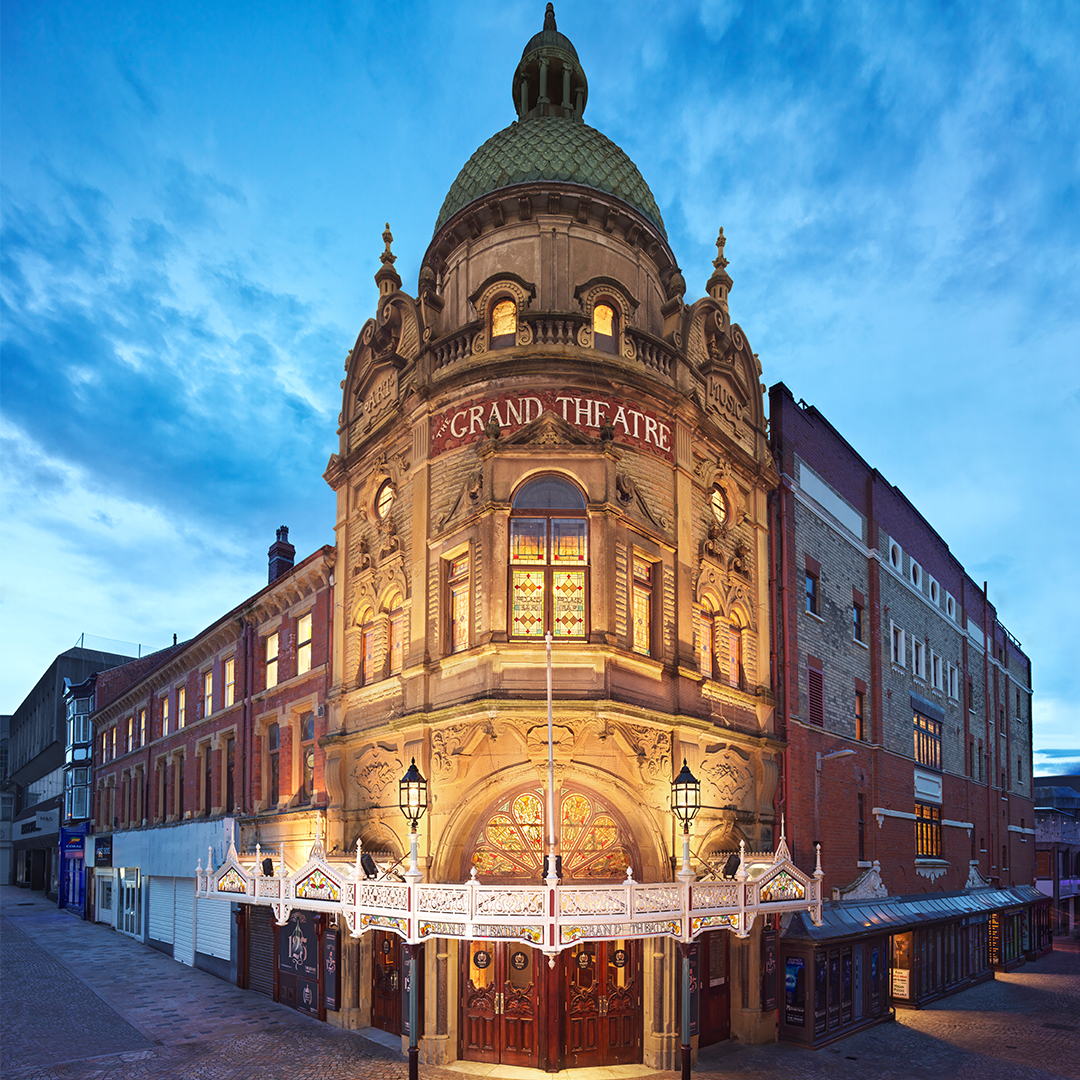 The last 17-months has been an extremely difficult time for Blackpool's Grand Theatre. The historic venue has been closed for an unbelievable 536-days, with no live performances on its iconic stage nor local audiences in its beautiful auditorium.
Blackpool Grand Chief Executive Ruth Eastwood thanked the local community for its generous support and understanding as the theatre was forced to refund or rebook hundreds of thousands of their tickets as shows moved and moved again.
Eastwood went on to applaud the UK Government, and particularly the Department of Culture, Media and Sport and Arts Council England, for their support of Theatres with the Cultural Recovery Fund. She thanked the Blackpool MPs for ensuring that the theatre and the town was kept in the forefront of the nation's minds and Local Government for its support. In addition, she thanked the excellent businesses they work with for their understanding and support throughout this difficult time.
The theatre has focused on serving our customers whilst closed, handling over 400,000 queries and questions about tickets and shows, with a very small, dedicated team.
Despite all the adaptations, Blackpool Grand has produced a great line-up of new and familiar shows planned for Summer/Autumn/Winter, and into 2022. The theatre has plans to open with a children's favourite Fireman Sam Live on 4 September and the team cannot wait to hear children's screams of laughter and enjoyment ringing in our ears. Other renowned shows visiting are Susan Hill's spine-chilling thriller The Woman In Black, definitely not one for the faint-hearted and home-grown hit, Around The World In 80s Days, the 80s comedy musical playing throughout October. Then, the one we all can't wait for, Pantomime will return 'in-person' with Snow White and the Seven Dwarfs starring Coronation Street's Vicky Entwistle and panto favourite and Britain's Got Talent finalist Steve Royle along with full cast, outstanding sets and award-winning choreography and direction. Visit our website, blackpoolgrand.co.uk for full details.
The best way our community can support Blackpool Grand Theatre to bounce back to full strength is to purchase a ticket and return to enjoying a great night out with family and friends. Now is the time to attend theatre more than ever!' Eastwood added.
Booking tickets for Blackpool Grand has never been easier, for now visit blackpoolgrand.co.uk, or from Tuesday 4 August (10am) call 01253 290 190, or visit the website (please note the theatre is expecting lines to be incredibly busy).
Related
0 Comments