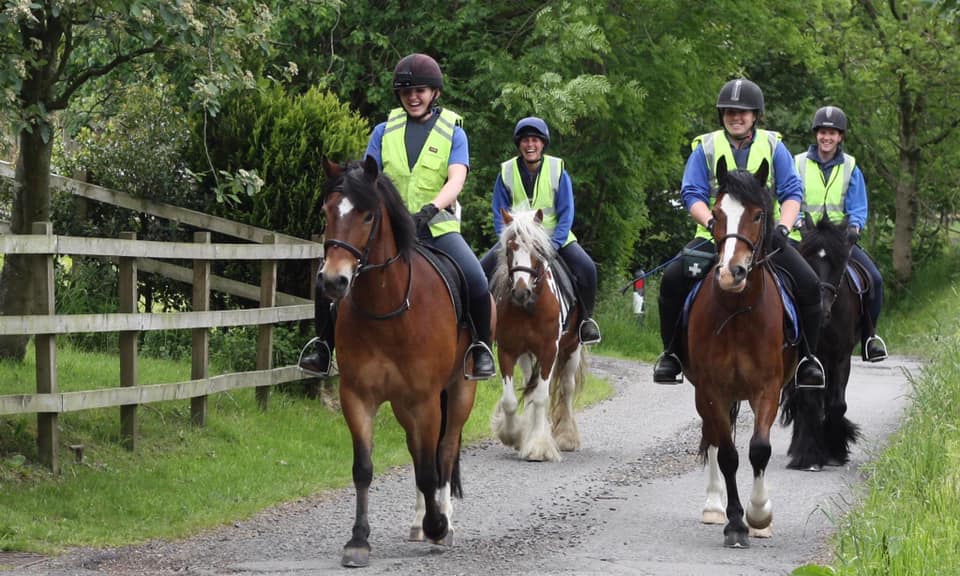 HAPPA (Horses and Ponies Protection Association) are calling on members of the public to get involved in an exciting new Challenge Event to help raise funds for the Charity by 'Hacking Out for HAPPA'. A get active, sponsored, challenge to get riders and walkers alike out in the great outdoors.
HAPPA are inviting riders and walkers to participate by raising sponsorship for either riding 25 miles, which signifies the miles walked by a wild horse in one day, or, by walking 30,000 steps, the average steps taken by one of the Charity's Equine Care Officers in one day's work. The Charity are challenging participants to complete this throughout July 2021.
HAPPA's Head of Marketing and Fundraising, Julie Pharaoh-Gan, explains further "Many of us have been enjoying the great outdoors by walking, riding or cycling over the past year of on and off lockdowns, we are hoping our avid supporters are ready to take this further by participating in a challenge such as this. We understand that everyone's fitness levels are different, which is why participants have the whole month to complete the fun Challenge. We would love to see a great mix of friends, families, riders, cyclers and walkers get out and about to take part in this event. As a nod to all the horses and ponies HAPPA rescues we are asking everyone to saddle up or get those walking boots on and 'Hack-Out for HAPPA', just as our horses do to build strength and stamina!"

The Charity are asking all challenge participants to help raise funds for the Charity who aim to give a Second Chance to vulnerable, neglected and unwanted equines through Rescue, Rehabilitation, Rehoming and Education.
By registering for the Event you will receive full details on how to collect sponsorship, how to track progress and a registration pack including details about the challenge, a sponsorship form, high-visibility 'Hacking Out for HAPPA' tabard and stickers. Those that complete the Challenge are urged to send in photos of them participating for display in a special online gallery and, if given permission pictured in the HAPPA Magazine.
Further information including registration for the event is at Charity's dedicated website www.happa.org.uk
Related
0 Comments