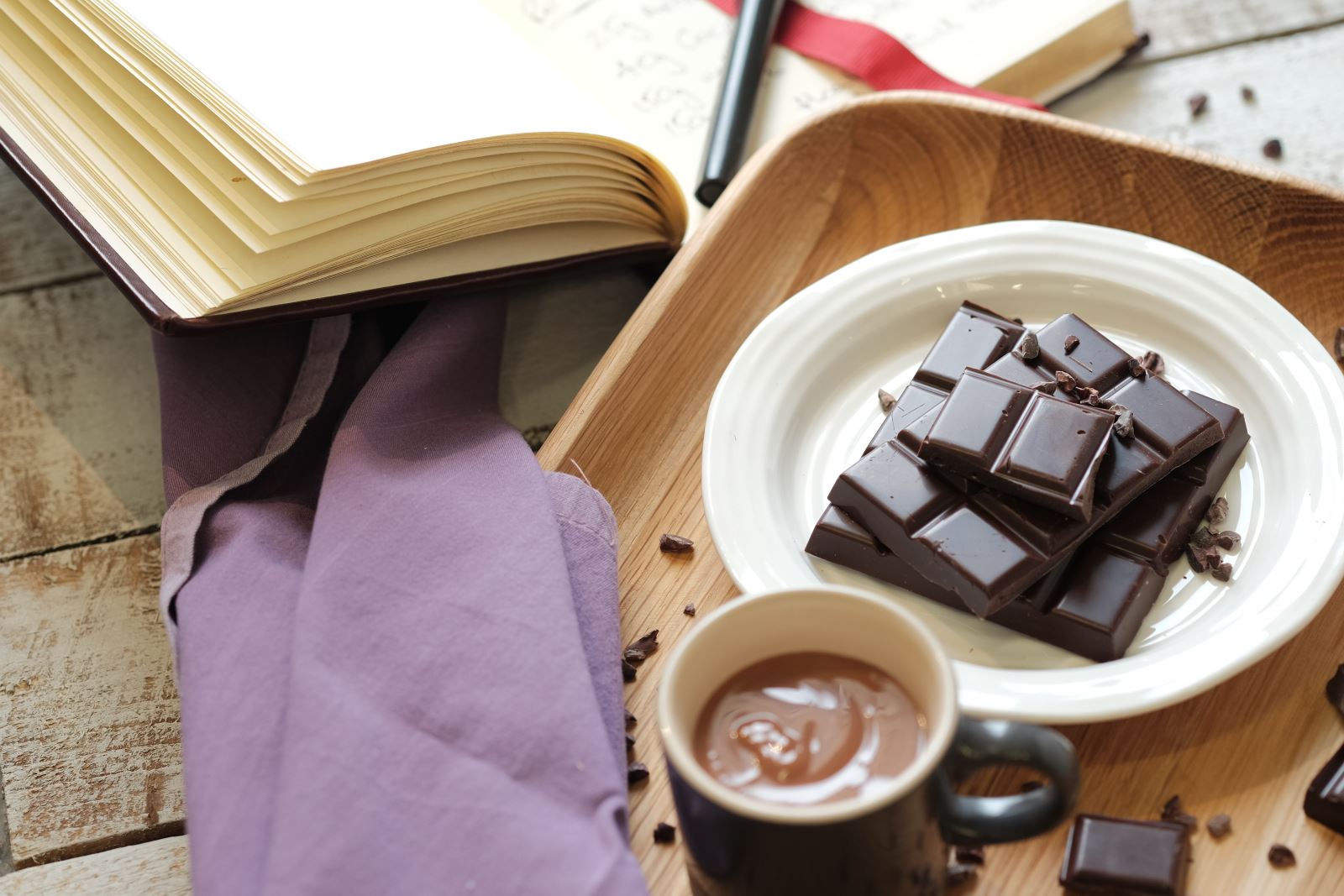 With the months getting colder, it's time for your drinks to get hotter. Longer nights call for indulgent moments, and who better to deliver the goods than Choc Amor.
Expert Chocolatiers based at Cedar Farm, Paul and Jacqui, are a multi-award-winning retailer with exceedingly good knowledge on what makes fiendishly good chocolate.
They also produce some tasty hot chocolate home kits. So have a shop and enjoy a nice hot chocolate in front of the tele. Bliss.
This style of hot chocolate is the type of hot chocolate which will stick to every rib on the way down. Just fiendishly good! Mix 4 cubes of chocolate with 100ml of heated, creamy milk for the ultimate indulgent hot chocolate. Watch as it thickens to create a comforting, tasty sensation.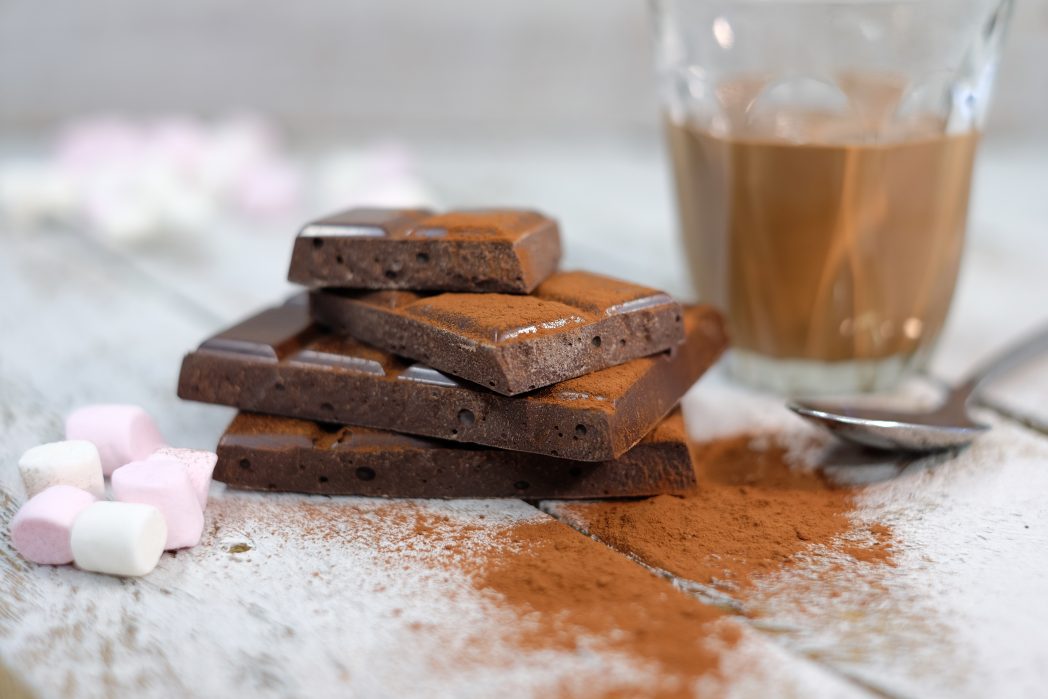 The perfect treat for you or them… it's the gift that keeps on giving. Celebrate the colder months with the ultimate package, included is a ceramic spotted mug, a bag of their House Milk single origin chocolate, a 2 pack of milk chocolate stirrers and a pack of mini marshmallows for a great night in. All wrapped up in their own Choc Amor giftbag.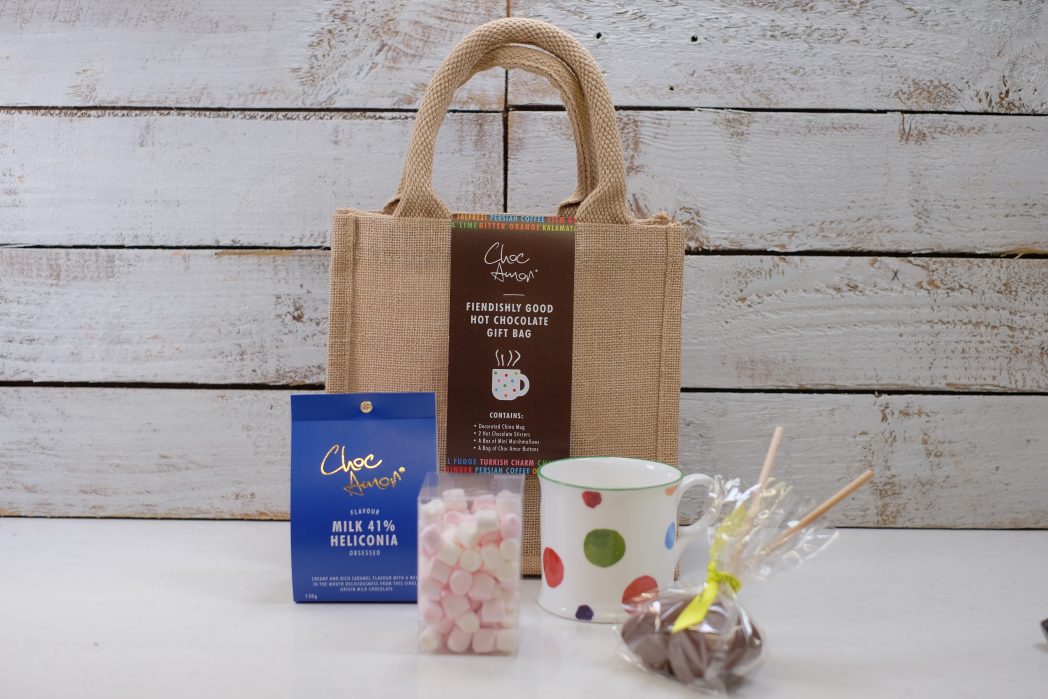 Enjoy this pack of 2 with your loved one. Cosey up on the couch with Choc Amor's Colombian milk chocolate stirrers. Pop the stirrer into 150ml of heated milk and watch as the chocolate chunk melts through the milk. Creamy and delicious!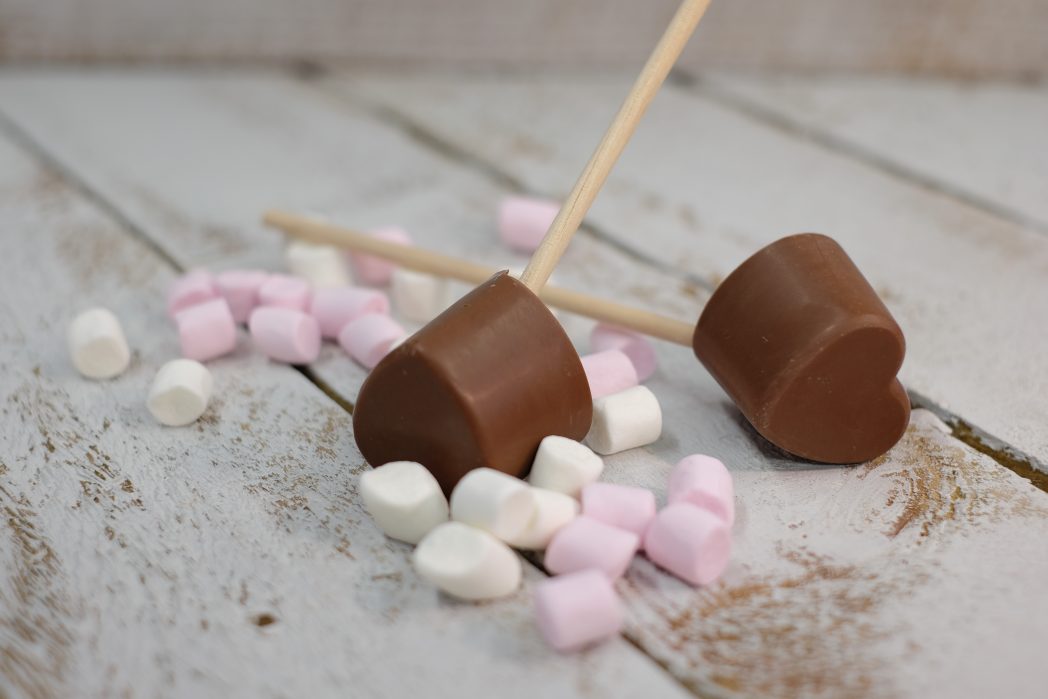 A true Lancashire collaboration
Goosnargh Gin, Choc Amor and Dylan Cross, a local artist, have teamed up to create the perfect gift this autumn and winter. You can purchase this delicately spiced hot chocolate bar, a small bottle of Goosnargh Gin's Chapter Two Dark Skies as well as two perfectly-sized handmaid cups.
Each element of the hot chocolate bar has been created to provide a multi-sensory experience. Smells and tastes ignite the senses, paired with aesthetically beautiful and tactile elements. These hot chocolate packs are now available £30, head over to their facebook page for more details on how to get your hands on one.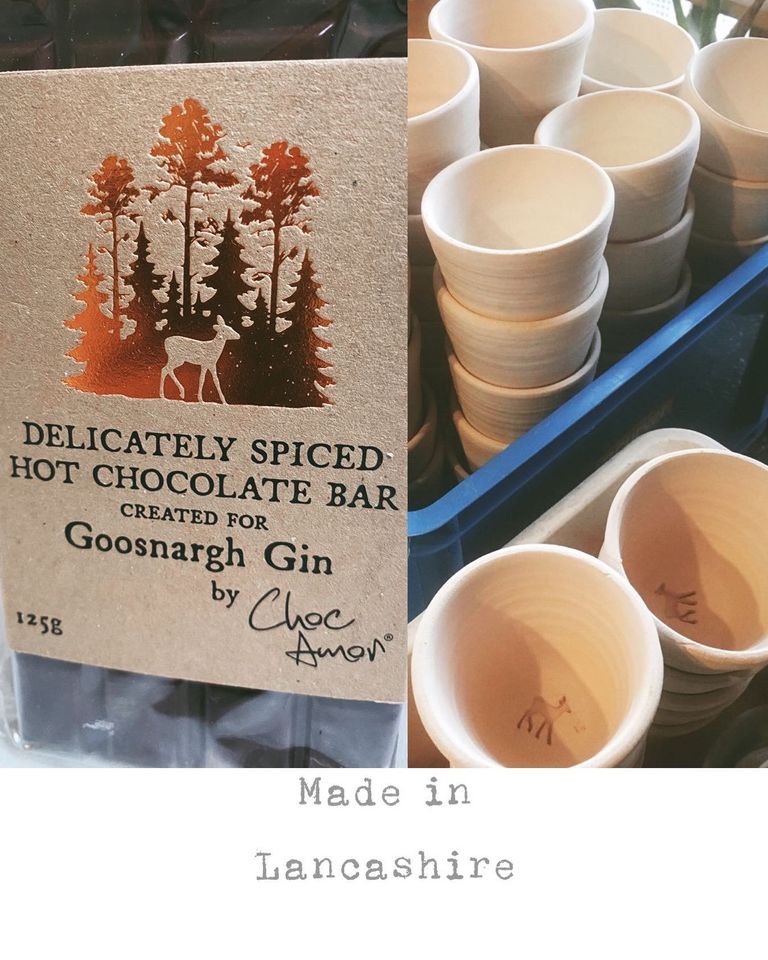 Discover more products on their website chocamor.co.uk and goosnarghgin.co.uk
Why not try your hand at baking a delicious Lancashire Ginger Parkin cake, take a look at our recipe and enjoy it with your Choc Amor hot chocolate.
Related
0 Comments