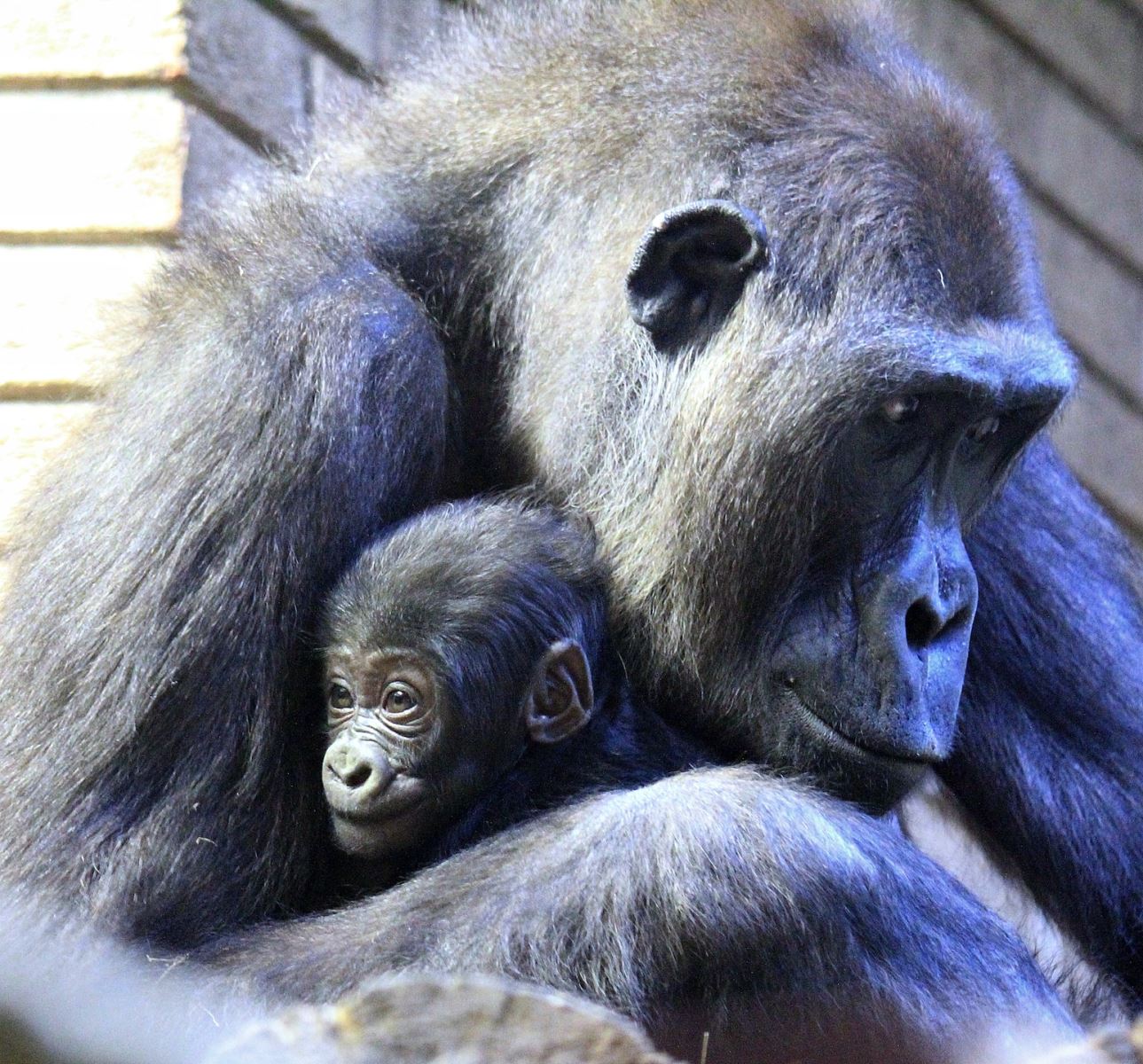 Blackpool Zoo is looking forward to celebrating its bubbles with visitors this autumn.
During October, the award-winning attraction wants families to bring their bubble to meet its bubbles and will high-lighting some of its best loved residents in the weeks to come.
Starting with its family of Western Lowland gorillas, there will be fascinating insights into each species and how the group has developed and grown.
The gorilla family has welcomed three beautiful babies in the past decade and is headed up by 23-year-old resident silverback Bukavu, who arrived in Blackpool in 2008 from Zoo Schmiding in Austria.
Since arriving at the zoo, he has matured into an impressive adult and fathered all three of the youngsters.
The two adult females are Miliki and Njema, who are half-sisters from Apenheul Primate Park in the Netherlands. Njema, who is 27, arrived in 2002 while 25-year-old Miliki followed in 2003.
Miliki is mother to the oldest and youngest offspring. A beautiful little girl, named Meisie, arrived on May 7th 2010, stealing the limelight from the launch of one of the zoo's largest investments – the Active Oceans Arena.
Her second born, a son named Makari, was named by visitors after arriving in the early hours of the morning on September 5th 2017. Njema is mother to the middle child, a female called Moanda who was born on November 8th 2012.
They all live happily in one of the zoo's most beautiful enclosures, Gorilla Mountain. Large grass areas, trees, waterfalls and rocks are great for foraging for scattered food or enjoying the sunshine.
Della Belk, PR and Marketing Manager at Blackpool Zoo, said: "After a summer like no other we have loved seeing visitors enjoying time at the zoo again.
"With government rules changing regularly and a long winter ahead, we want to encourage people to spend quality time with those that they live with or have formed a support bubble with.
"Fresh air and beautiful surroundings are great for reducing anxiety and the added bonus of seeing some of the most stunning species bubbles from every corner of the globe is sure to put a smile on everyone's face.
"Our Covid Secure measures remain in place with enhanced cleaning, lots of hand sanitation stations, one-way systems and social distancing reminders along with a new Visitor Services team who are on hand around the zoo to answer any questions and manage visitor flow.
"We hope everyone enjoys getting to know some of our bubbles more during October and that it encourages them to come and see them in real life!"
Blackpool Zoo has housed gorillas for most of its 48-year history and current Zoo Director, Darren Webster, started his career in as a seasonal keeper at Blackpool before moving onto looking after the primates.
He personally witnessed the birth of Meisie in 2010 as she was the first of the species ever to be born there.
In the wild, Western Lowland Gorillas are classified as critically endangered as a result of habitat destruction and poaching for the bushmeat trade.
They hail from Angola, Cameroon, Central African Republic, Republic of the Congo, Democratic Republic of the Congo, Equatorial Guinea and Gabon.
Related
0 Comments