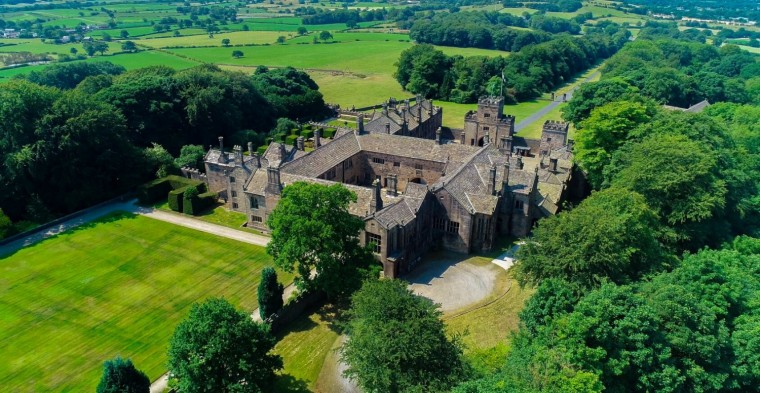 Hoghton Tower is set in magnificent grounds, situated 650ft above sea level and approached by a steep, straight 0.75 mile long drive is Hoghton Tower, a 16th-century Elizabethan fortified manor-house.
It's the ancestral home of the de Hoghton family and Hoghton Tower has been a part of Lancashire's landscape since 1565.
Unfortunately, the impact of COVID-19 had a detrimental effect on this historic house. The Hoghton Tower Preservation Trust has lost all income streams due to worldwide pandemic. No weddings could take place, no tours, no corporate events, no stays, the tea room wasn't able to open and all their fundraising events were unable to go ahead too. They also did not receive any government or arts council funding.
So once guidelines began to change, Hoghton Tower began to redefine.
They had explored the idea of 'Drive-In Movie Night' and their 'Outdoor Cinema' a few times, but with similar ideas and the expensive running costs it was never brought to life. However, their innovative team got to work and made the proposed events a reality. The difference with Hoghton Tower's movie nights, is that your ticket money is going to help a heritage charity rather than a commercial promoter.
They replay all time classics for you to enjoy in their beautiful grounds.
Be sure to check out their website for a full list of events.
Related
0 Comments