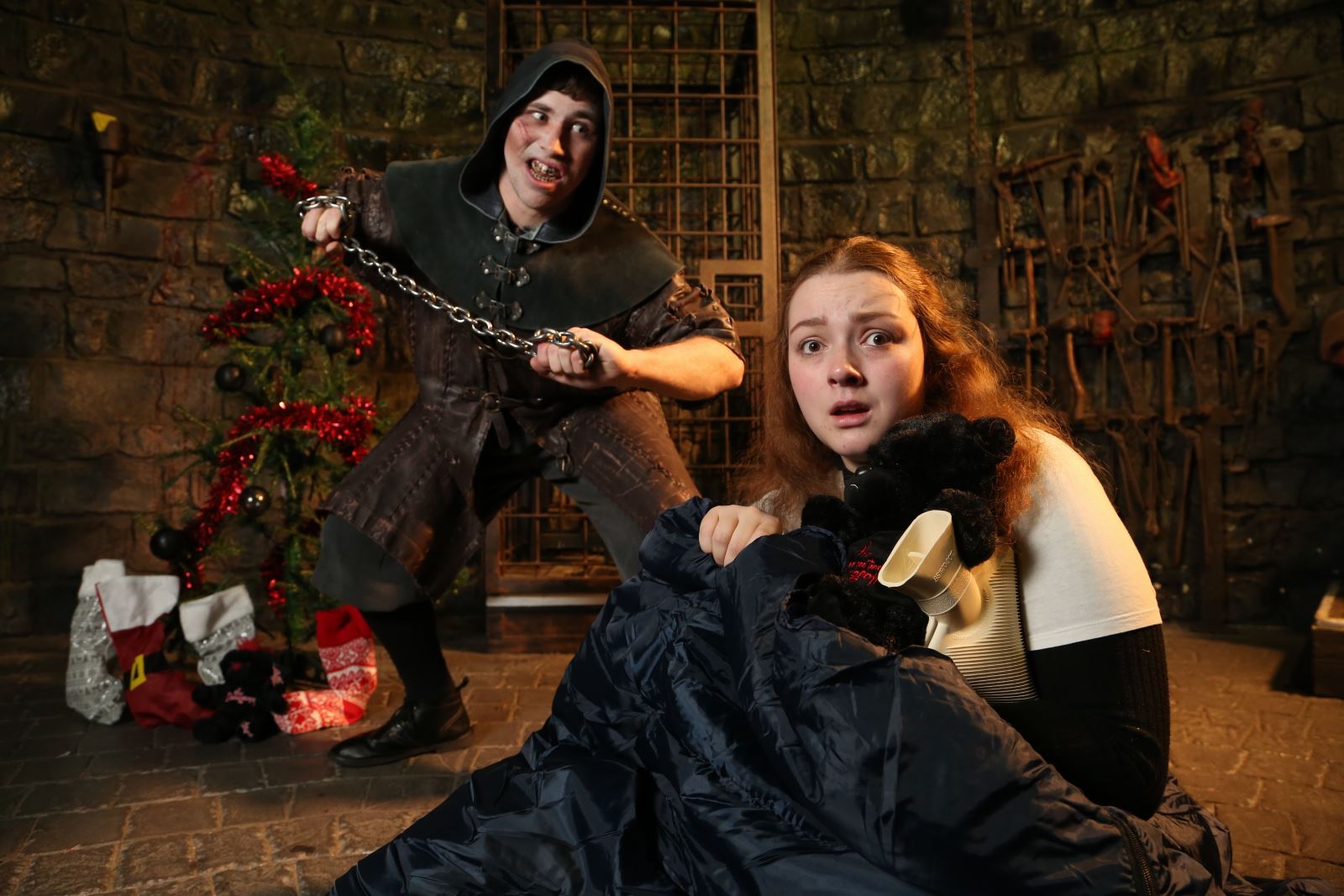 Experience a truly terrifying night full of madness and mischief this festive season at The Blackpool Tower Dungeons.
On December 20th and 21st, thrill seekers will be able to don their pyjamas and unsettle down for a night at the award winning attraction, with a few surprises from the unsavoury characters that lurk beneath The Blackpool Tower.
As the lights go out, guests can expect to see the Dungeons from a whole new perspective. From the torturous Lancaster Castle to the dirty and dangerous pirates of Skippool Creek, dreams will turn to nightmares at every turn.
And all you need to bring is your own comfy sleeping bag, pillow and perhaps a relaxing eye mask too – if those unpredictable scary moments just get a little too much to handle!
Kenny Mew, General Manager at The Blackpool Tower, said: "The Blackpool Tower Dungeons are a perfect option for daring people looking for a fun and unique alternative to the usual hotel stay in the run up to Christmas.
"We have a long standing reputation for pushing boundaries and providing lasting memorable experiences for all of our customers."
If you think you can handle a real nightmare before Christmas, please contact The Blackpool Tower for more details on booking: enterblackpool@merlinentertainments.biz
Related
0 Comments