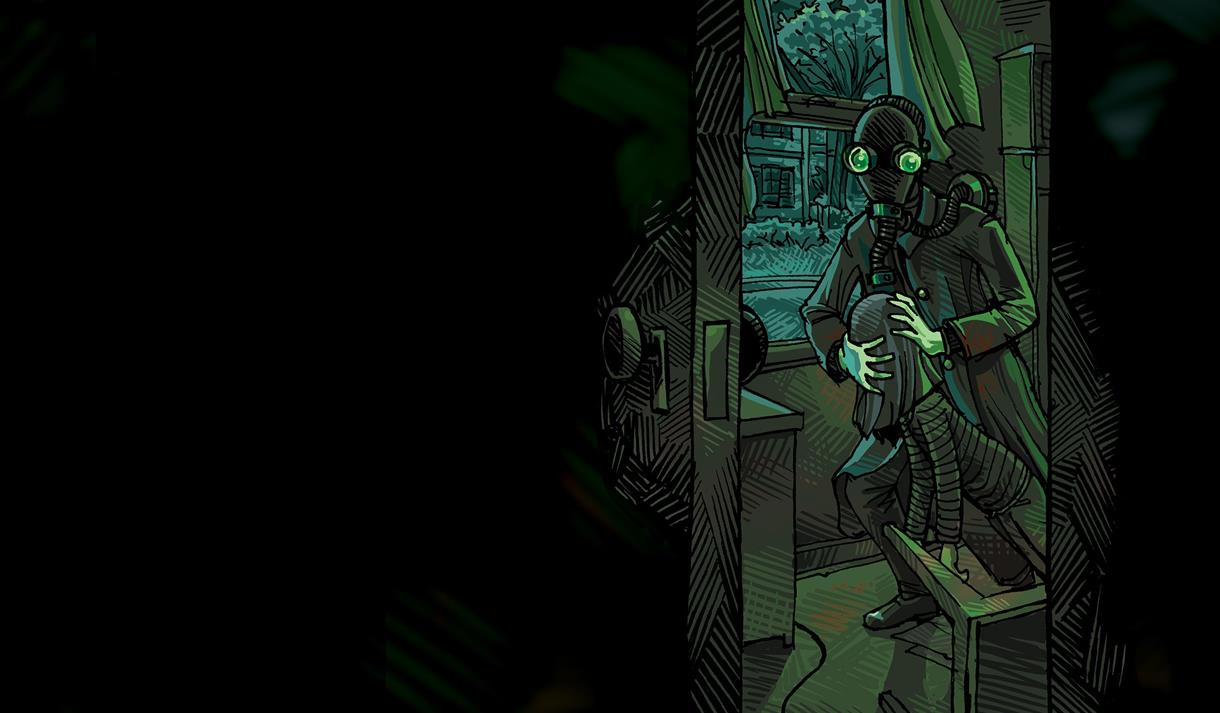 Inspired by Robert Louis Stevenson's hair-raising horror story, spooky dystopian thriller The Body Snatcher steals its way onto The Dukes' stage this November.
Merging mystery, morality and music, including live performances of songs by David Bowie and The Clash, and shot through with humour, this entertaining new adaptation from theatre company Thunder Road brings Stevenson's Burke-and-Hare-inspired tale into the 21st century.
As post-Brexit Britain fights a mysterious disease, a young scientist arrives to the remote town of Inglenook to scenes of devastation. Dealing with his own demons, he takes it upon himself to try and save the country – but he needs dead bodies to do the work and they seem to be appearing in his laboratory.
The show is Thunder Road's fifth co-production with Harrogate Theatre, a seven-year-long association that has resulted in critically-acclaimed productions, including Hyde, based on Stevenson's story of Dr Jekyll and Mr Hyde.
Thunder Road's Artistic Director Alex Moran grew up in Lancashire and created the company at the University of Central Lancashire in Preston. He says, "I'm so excited to bring this production back to where it all started for us as a company, unearthing another Stevenson classic on home soil. This spooky show should really grab your attention, in more ways than one."
The Body Snatcher is performed on The Rake stage on Wednesday November 13 at 7.30pm. Tickets are priced £12.50/£10.50 (Concessions receive a £1.50 discount).
For more information and to book tickets, ring The Dukes box office on 01524 598500 or visit www.dukes-lancaster.org
https://www.visitlancashire.com/whats-on/the-body-snatcher-p959820
Related
0 Comments