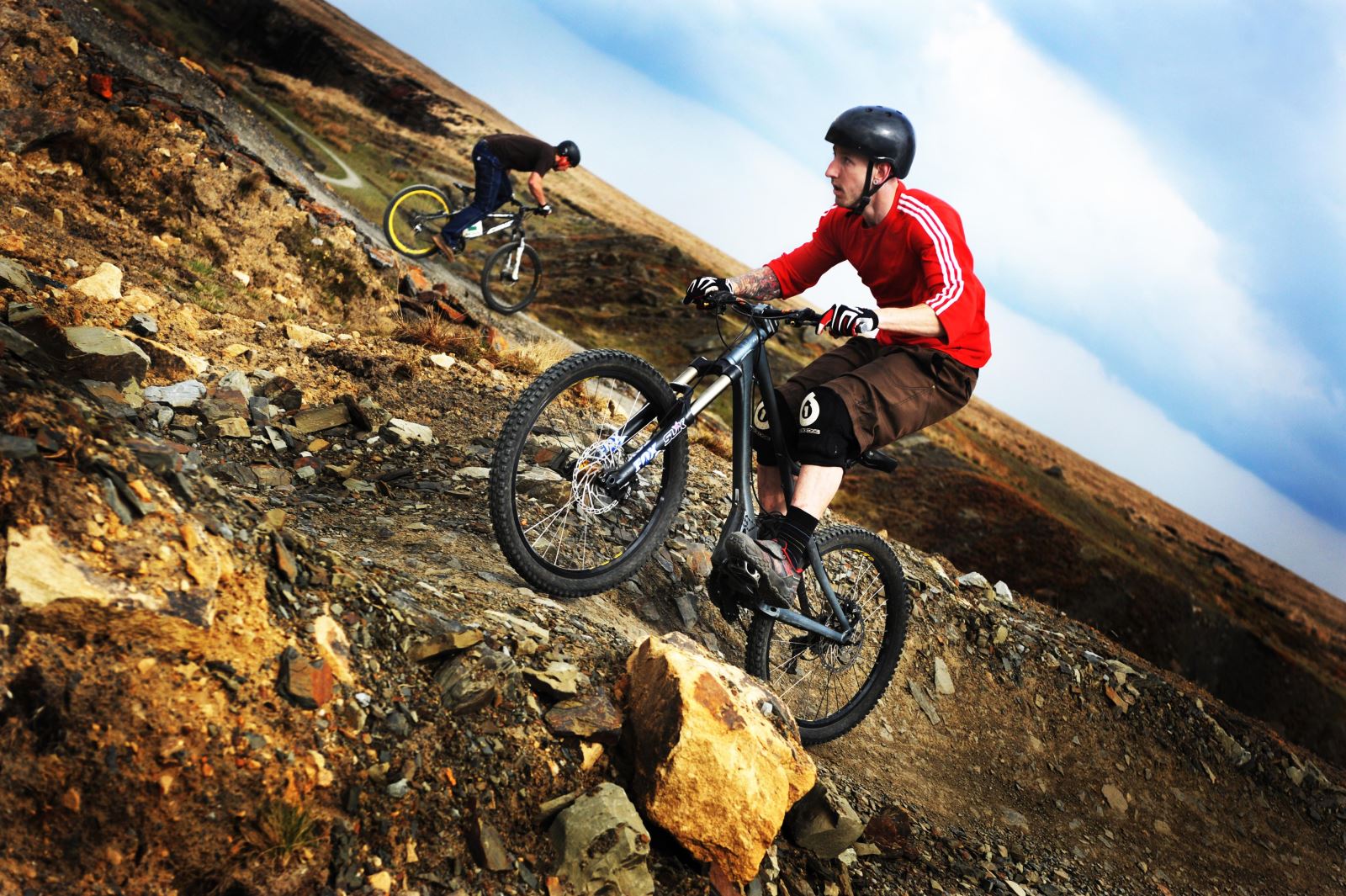 Lancashire has many locations where designated mountain bike trails are available, including red and black runs, here are some of the highlights;
GISBURN FOREST has 18 km of adrenaline pumping mountain bike trails. Get to grips with the gnarly Whelpstone Crag and the roller coaster ride of Hully Gully – as close as you can get to dancing on a bike!
LEE QUARRY has a series of challenging mountain bike trails with stunning views over Rossendale. Developed in an old quarry, discover rocky landscape with sudden drops, roller coaster ups and downs, over 10km of red and black graded mountain bike trails, two pump trails and numerous cycle trail sections. The quarry is also home to a number of championship events.
CRAGG QUARRY is the jewel in the crown of local trails. It feels more like a secret riding spot you have discovered than a purpose built trail. Here you find 6.5km of swooping, flowing singletrack which makes good use of the spoil heaps left up there by Rossendale's quarrying heritage.
HEALEY NAB offers two new and challenging trails through mixed woodland: a red route (graded 'difficult') and a black route (graded 'severe').
Many of Lancashire's inns, self-catering cottages and hotels are cycle friendly, meaning that you'll find a place to securely store your bike as well as other helpful amenities such as packed lunches and a place to dry your cycle gear, go to visitlancashire.com to find out more.
Related
0 Comments