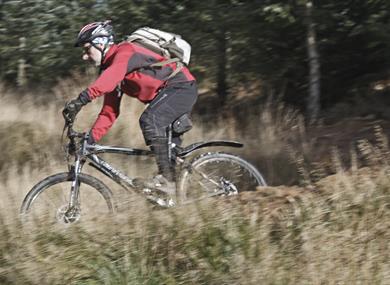 All year round, Gisburn Forest offers different experiences for different people. Explore on foot, on horseback, by bike. Find popular trails and quiet glades.

The largest forest in Lancashire, Gisburn Forest has a network of waymarked forest walks and a cycle trail. These are based on existing forest roads offering a variety of routes, with the total length of the cycle newtork at 16km.

Cycle Hire and group tours are available (by prior arrangement) from Cycle Bowland and Cycle Adventure.

Gisburn Forest has two fantastic mountain bike trails, the moderate graded Bottoms Beck for younger or novice riders and the red graded 18km "The 8" for those with a higher level of experience and skill. At Gisburn Forest hub you'll find a new Skills Loop to practice riding mountain bike trail features.
Information