Looking for some ideas to entertain the family throughout the February Half Term holidays? Then look no further.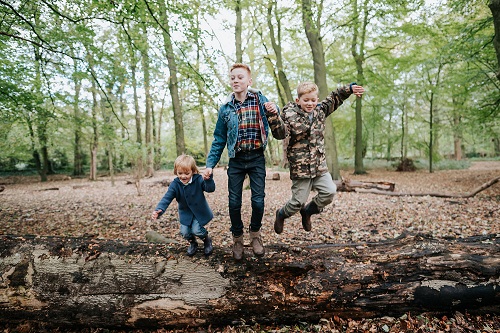 Ribby Hall Village
This February, Ribby Hall Village is celebrating its fabulous rural setting and love of nature with the return of Love Your Planet. Full of fun activities including Welly Walks, Outdoor Adventure Quiz, Build Your Own Bird Box and so much more.
20% Off Tewitfield Marina
Great for a fun-filled half term holiday with the family. Located just outside Carnforth along the Lancashire Canal.
Thornton Hall Farm Country Park
16 Feb - 3 Mar - Make sure you visit Lancashire's Small Visitor Attraction of 2018 this half term. All the usual Farm fun & activities including; circus workshops, tractor madness and a special visit from The Bee Centre.
https://www.visitlancashire.com/whats-on/february-half-term-at-thornton-hall-farm-country-park-p944340
North West Puddle Jumping Championships at WWT Martin Mere
16 - 24 Feb - Test your wellies to the max this half term. Take your friends and family and see who can make the biggest, craziest splash with our special 'splashometer' at our Puddle Jumping Championships.
https://www.visitlancashire.com/whats-on/north-west-puddle-jumping-championships-p940050
Betsy Bumble Bee at Samlesbury Hall
18 - 21 Feb - Bring the kids along this half term to their fantastic interactive storytelling workshop with the hilarious Betsy Bumble Bee. The talks are FREE with admission to the hall.
https://www.visitlancashire.com/whats-on/betsy-bumble-bee-2019-p938270
Wizard Academy at East Lancashire Railway
21 Feb - Join a wacky cast of wizards on a madcap magical adventure to save the Grand Old School of Wizardry.
https://www.visitlancashire.com/whats-on/wizard-academy-p940780
The Land of Nod by Byteback Theatre at The Boo
24 Feb - The day is almost done and it is time for Nod to tidy his toys and go to bed. But Nod doesn't want to tidy his toys... he wants to go on adventures!
https://www.visitlancashire.com/whats-on/land-of-nod-p943360
Museum of the Moon at The Harris
Until 24 Feb - Have a totally unique visitor experience in the Harris. The Museum of the Moon is an incredible combination of technical and scientific skill that creates a personal connection with the viewer.
https://www.visitlancashire.com/whats-on/museum-of-the-moon-p940170
Canalside "Real" Ice Skating at Guys Thatched Hamlet
14 - 24 Feb - he perfect solution if you are wondering what to do with the kids during the holidays. Don't forget kids eat free after skating. Whether you're a seasoned skater or it's your first time on ice, a glide round the ice is great fun for all the family.
https://www.visitlancashire.com/whats-on/canalside-real-ice-skating-p940240
For lots more family fun ideas head visit our February Half Term and Family Days Out sections.
Related
0 Comments