Wild Discovery at Ribby Hall Village, in Wrea Green is a small zoo that opened two years ago to give people the opportunity to learn about the amazing animal kingdom through interactive and educational activities. Over the last two years the zoo has grown massively seeing the introduction of many new animals from all around the world, including over 200 animals. Each new animal that joins Wild Discovery has a story to share and inspire people to conserve our fantastic animal kingdom.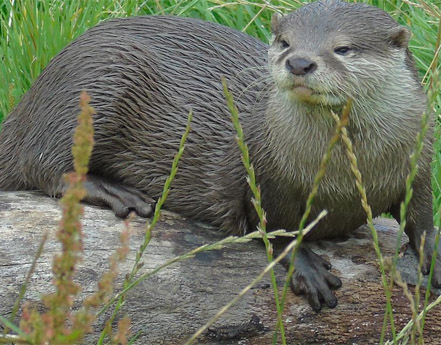 To expand and fulfil their zoo mission, Wild Discovery have launched their first in-situ conservation project "The Uganda Bee Project". This project works with villagers living within the exclusion zone in Queen Elizabeth National Park, Kasese, Uganda to help protect their crops and families from wildlife, and to also protect the wildlife living in the area.
The conservation project is introducing beehives to the villagers as a form of protection against the large herbivores damaging their annual crops and hurting the villagers guarding the crops. These bee hives will see a reduction of human wildlife conflict in the area, as well as providing the families with an additional income source from honey that they sell, which they can use to pay for their children's education, food and other living resources. The additional income also means that the families can buy special plants to grow around their crops and land to stop large carnivores entering the village and hurting people. Neil the Zoo Director explains why this project is so important "Uganda is a very special place to me for many reasons, it is rich in culture as well as wildlife. To be able to work with the villagers, understanding their issues and helping them to find solutions is a real privilege, whilst at the same time conserving wildlife which our ultimate goal. The project will also help to educate villagers about the benefits of bees and how they can help rather than be persecuted. We hope people can join us on the evening and find out more about the project."
To help raise funds for the project a special conservation evening is being held at Wild Discovery on the 18th August 2018, from 6.30pm – 8.30pm. All proceeds from the evening will be donated to the conservation project to contribute to buying hives and kit; providing training; funding a project officer; and more importantly expanding the project to other villages. During the evening there will be a silent auction for a selection of original artwork prints created by Sarah Gee Fine Art, passes for the Sandcastle Waterpark and gift vouchers for Barton Grange Garden Centre. A family bee quiz and some animal talks will be available, and guests can meet some animals up close. The evening is also a unique opportunity to visit the zoo at dusk. Tickets are just £3 per person, to book call 01772 673 836.
Related
0 Comments