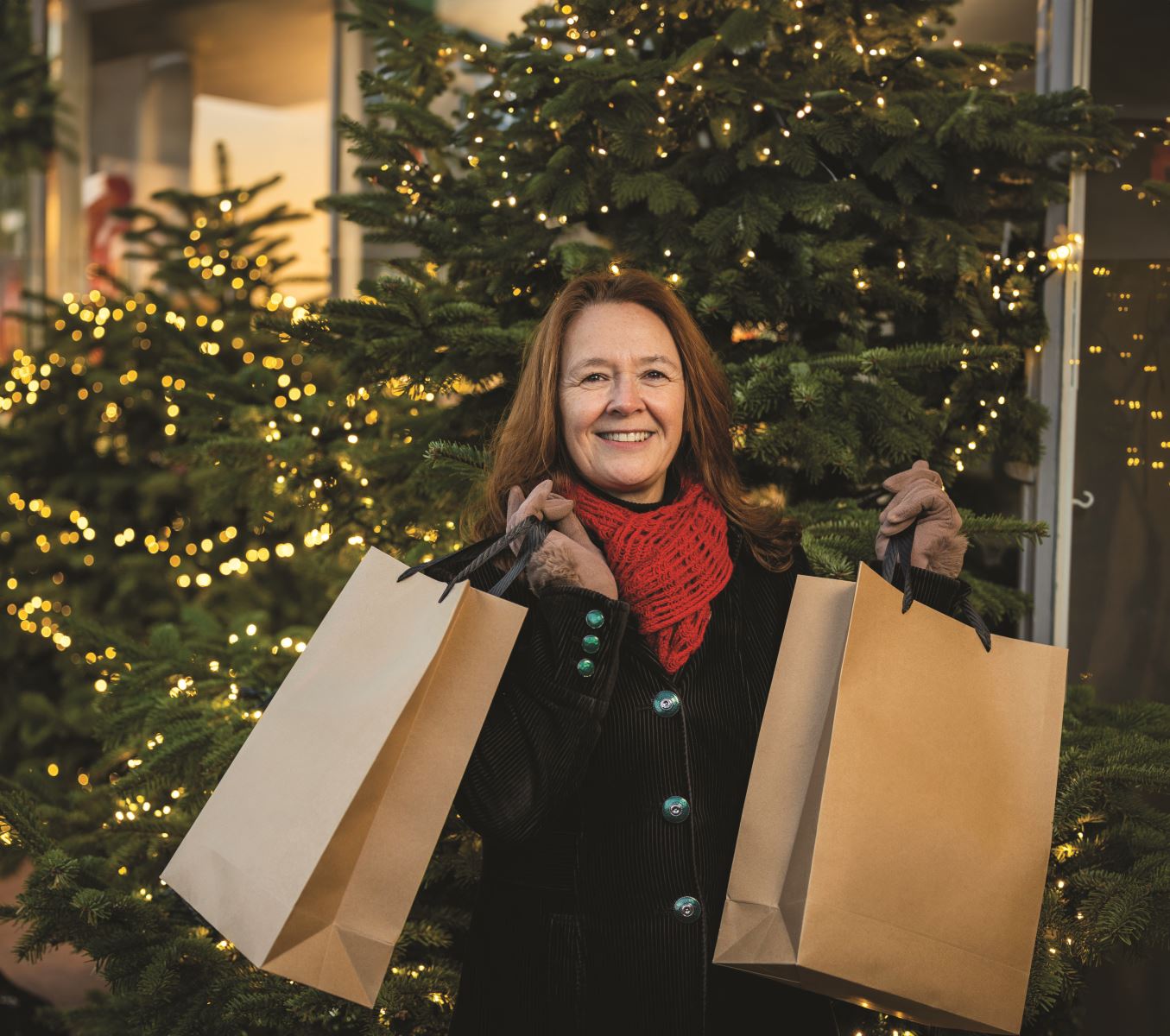 Fylde Council has unveiled its festive schedule ahead of what is set to be a cracking Christmas in the borough.
Switch on events, Christmas markets and wreath making workshops will all take place in the coming weeks.
As well as launching a campaign to attract visitors to Fylde, the council is urging residents to make sure that they are involved in the Kirkham, St Annes and Lytham Shop Local in Fylde schemes, which were introduced earlier in the year.
Shoppers in the three town centres can pick up a loyalty card in any of the participating businesses and will get a stamp each time they spend £5. Once the card is full, they can hand it in to be in with the chance of winning up to £150 in local high street vouchers.
Free parking is also on the festive agenda and all car parks across the borough will be free of charge on Saturday 2nd December, in support of Small Business Saturday, and then each of the three following weekends.
The first festive switch on takes place on Saturday 18th November in Lytham. The event is renowned for its fun family atmosphere. Starting at 2.00pm, there will be singing and dancing in the street, a 'Light Up Lytham' Lantern Parade and a Christmassy Concert in Clifton Square.
The St Annes and Kirkham switch on events both take place the following week on Saturday 25th November.
St Annes will kick off the celebrations with the big man himself making special guest appearances at satellite shopping areas from 12.00pm. There will be an eclectic mix of entertainment from 4pm before the switch is flipped at 5.45pm.
Kirkham's event has something for everyone with a snow machine, Christmas markets, Santa's Grotto, face-painting and much more! The fun starts at 9.30am and runs all the way through to 7.00pm.
Penny Farm, which is one of Fylde's Mayor's charities, will be hosting a wreath making event on Sunday 25th November. Running from 1:30pm to 3:30pm, guests will be joined by willow weaver Annie who will provide everything people need to make a natural willow wreath.
Fylde Council's Ranger Service will also be hosting wreath making sessions with Park View 4U and Fairhaven Lake and Gardens on Tuesday 28th November and Saturday 2nd December.
Booking is essential and more information can be found on the Fylde Ranger Service Facebook page.
St Annes on the sea Enterprise Partnership has confirmed the return of the ever-popular Ashton Gardens Christmas Markets from the 1st to the 3rd December.
The event will see log cabins, marquees and gazebos hosting various local businesses selling food, drink, seasonal goods and craft items and, with a funfair and Santa's Grotto, it will be the perfect place to get in the mood for Christmas.
Fairhaven Lake will also be hosting its Christmas Fair on the 9th and 10th of December with lots of stalls and activities to keep the entire family entertained.
Cllr Karen Buckley, Leader of Fylde Council, is excited about the most wonderful time of the year! She said: "With three amazing town centres as well as a whole host of independent shops in villages across the borough, we are very fortunate to have everything we need right here on our doorstep.
"The Shop Local in Fylde scheme, which was set up by Lytham Business Partnership, Kirkham Business Group and St Annes on the sea Enterprise Partnership has been a resounding success since it launched in summer and who wouldn't want to win shopping vouchers on the run up to the big day!
"With excitement building up to the light switch ons we will be keeping everyone up to date with everything festive in Fylde this Christmas!"
Cllr Jayne Nixon, Lead Member for Tourism, Leisure and Culture at Fylde Council, added: "Last year we saw an influx of visitors looking for a magical experience away from the hustle and bustle of big shopping centres and we look forward to giving them a warm Fylde welcome again this year.
"We are offering free parking on Small Business Saturday and then on all three following weekends so visitors and residents can get all their shopping done and then take advantage of one of the many brilliant eateries at their leisure.
"I would like to wish both residents and visitors a very merry Christmas and a peaceful new year from the team here at Fylde Council."
Line up of exciting Christmas events:
18th November - Lytham Christmas Lights Switch On
25th November - St Annes Christmas Lights Switch On
25th November - Kirkham Christmas Lights Switch On
26th November - Christmas wreath making workshop at Penny Farm
28th November - Christmas wreath making at Fairhaven Lake
2nd December - Christmas wreath making at Fairhaven Lake
1st - 3rd December - St Annes Christmas Markets in Ashton Gardens
9th - 10th December - Fairhaven Lake Christmas Fair
Related
0 Comments