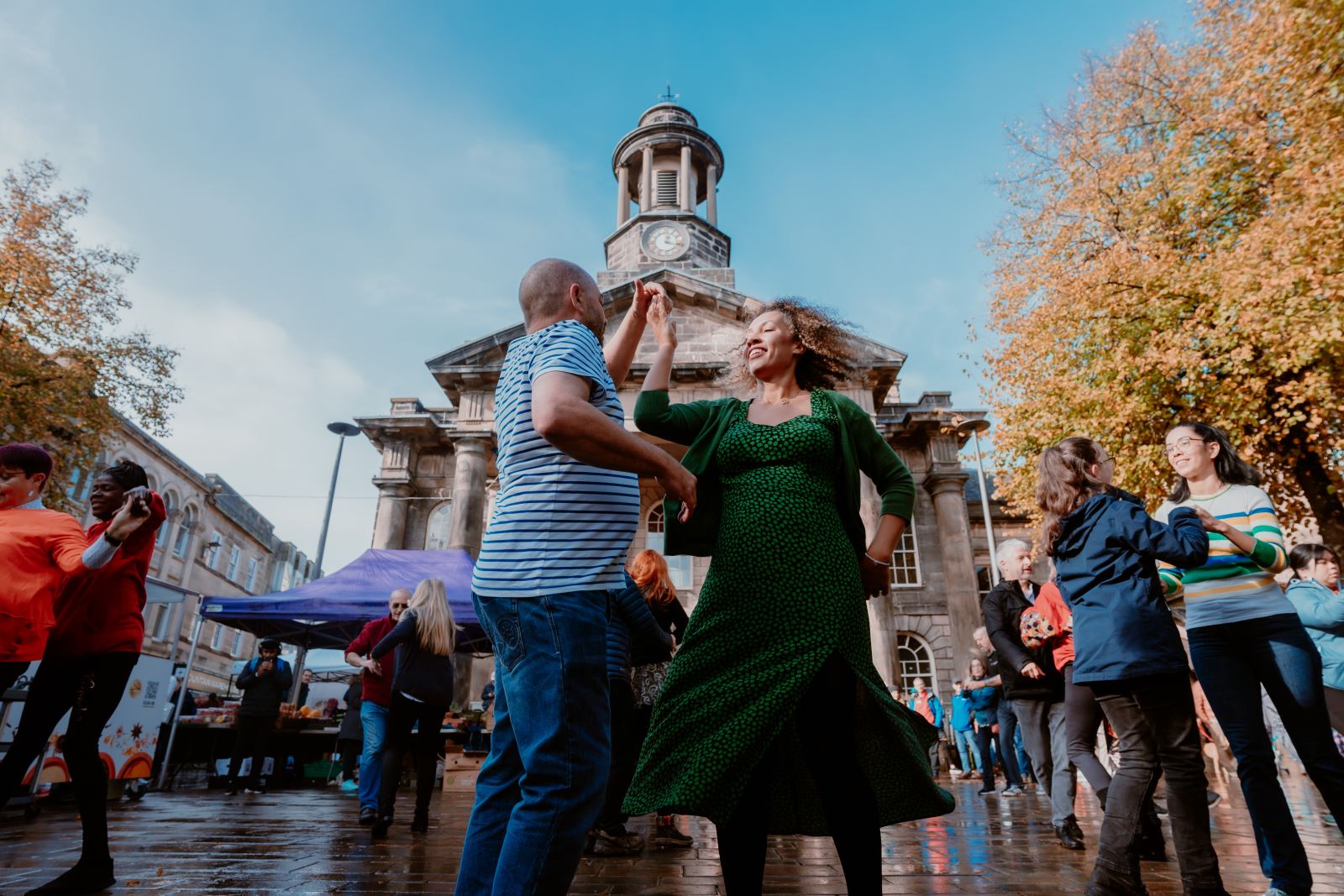 Lancaster Music Festival has hit the right notes with tens of thousands of people this year, spreading harmony across the city centre.
The 13th event of its kind saw people dancing in the streets and squares to the many local, national and international sounds on offer from last Thursday until Sunday.
Everyone was catered for, be it a youngster attending their first festival, a senior citizen for whom music could mean anything from The Beatles to Beethoven, or even a film star, as Andy Serkis, the Lancaster University graduate well known for playing Gollum in The Lord of the Rings trilogy, was spotted among the crowds.
Pubs were pounding and melodies were being made at The Melodrome Stage and there was a different musical experience around every corner.
Sunday's autumnal sunshine put a spring in everyone's step and whatever the weather, it was standing room only at many of the 600 events featuring 370 acts at 71 participating venues.
A new venue for this year was The Storey Gardens which played host to The Craic Inn with celtic tunes whistling through the trees.
One of the most historic venues – Lancaster Priory – played host to a poignant concert – For Every Child - in memory of much-loved Lancaster composer, Andy Whitfield, who wrote the oratorio; and also Songs From Home whose theme was a fusion of cultures, musical styles and musicians.
Among the new attractions for 2023 were performances on unusual instruments in Market Square and The Herbarium and a successful attempt by concert pianist, Siqian Li, to play most of the acoustic pianos in the city centre.
Much of the outreach work was new too with Lancaster Music Festival organising workshops at Dallas Road and Willow Lane Primary Schools and performances at Laurel Bank and Ashton Manor care homes and long-term care wards at the Royal Lancaster Infirmary as well as drum circles for service users and carers for healthcare charities.
More Music's Girls Can programme of workshops, discussion and performances provided helpful opportunities for young female musicians and this year's LMF Academy was an all female affair too, culminating in performances in Market Square and The Storey.
Among the 'Secret' gigs were London-based classical musicians, Laure Chan and William Jack in Penny's Almshouses Chapel and Galician guitarist, Iago Banet in the schoolroom at the Judges' Lodgings. One of the not-so-secret final festival performances was a sold out concert by Nineties band, Space, at The Pub.
Pulling all these musical strands together is an enormous task for festival organisers, most of who are volunteers, but their hard work paid off.
Festival director, Stuart Marshall, said: "What an amazing weekend, a fun few days full of music around our brilliant city. It was so rewarding to see people coming together to support live music and local venues and to join in the musical activities.
We have so many people to thank, the venues and their staff, our volunteers, partners, funders and sponsors, the amazing acts who all put on such a great show and of course everyone who turned out to support the festival over the weekend".
Lancaster Music Festival is a not for profit event, supported by a number of sponsors and funders including the Arts Council and Lancaster BID.
Related
0 Comments