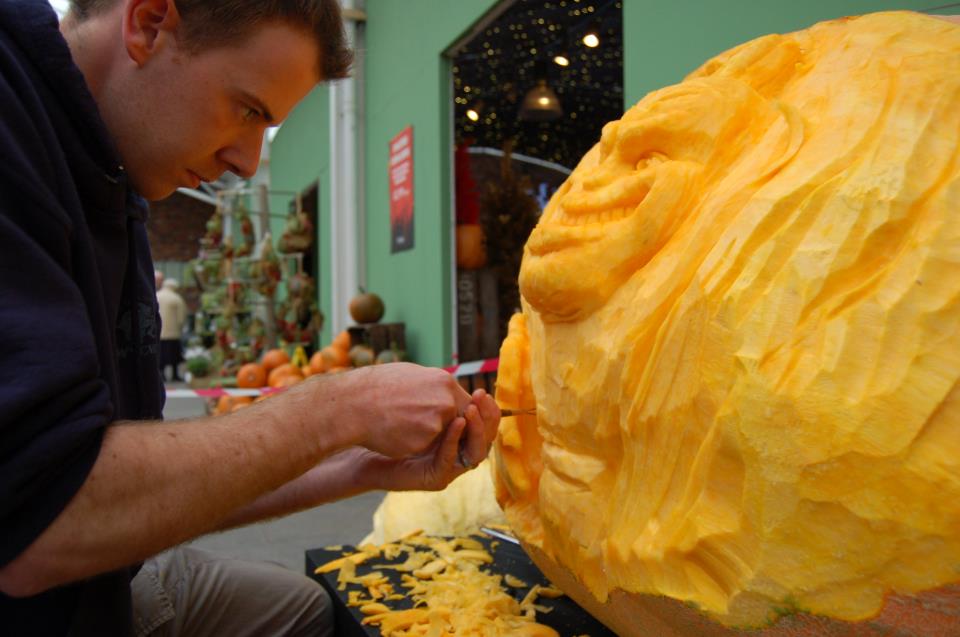 Get into the spooky spirit at Barton Grange Garden Centre this October with a special Halloween pumpkin carving event.
Visitors will be able to watch award-winning carver Simon McMinnis transform pumpkins into incredible works of art in the garden centre's outdoor plant area on October 28th and 29th.
Lancashire-based Simon will be carving several different pumpkins to create a very spooky display for audiences at the free event. He will also be sharing top tips and answering questions during the interactive visitor experience.
Barton Grange Events Organiser Georgina Jackson says: "Simon is always a firm family favourite when he visits Barton Grange. It's amazing how he can turn a humble pumpkin into a stunning and unique artwork.
"Hopefully the event will inspire everyone to get a little more creative with their own pumpkins this year!"
From creepy ghouls to cute children's cartoon characters, Simon produces incredibly detailed pumpkin carvings in all shapes and sizes.
Some of the faces he has replicated include Lord Voldermort, Frankenstein, a Minion and Peppa Pig! He's also turned his hand to creating lifelike depictions of politicians such as Donald Trump and Boris Johnson.
Visitors to Barton Grange in October will also be able to buy their own pumpkins and carving kits from the Farm Shop.
Event Details
28th October 2023 9.30am-5pm
29th October 2023 10.30am-4.30pm
FREE
Related
0 Comments