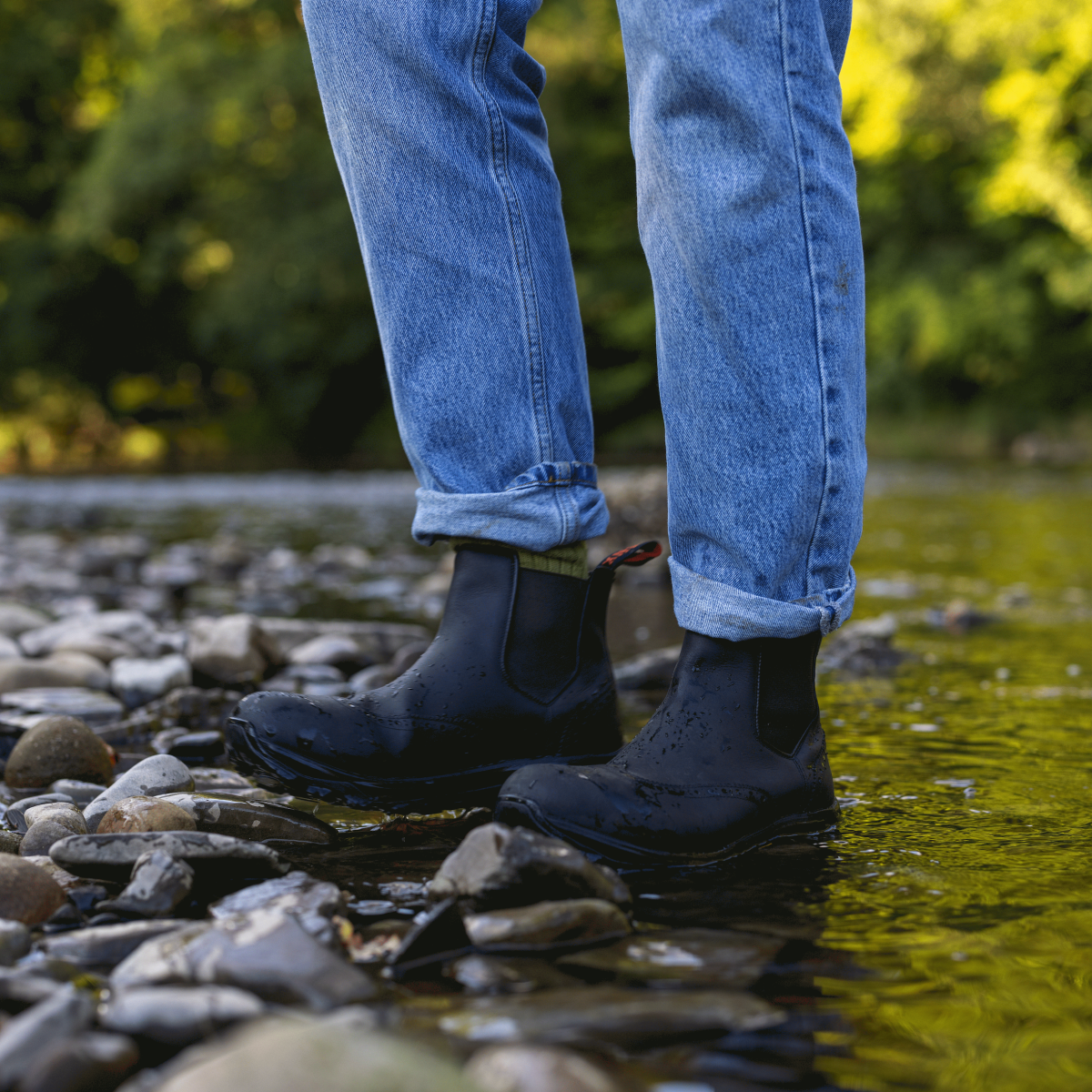 LANX strides out in a new direction with a range of water-resistant boots for any occasion.
Whalley-based LANX has developed a new collection of boots to wear all-year round, whatever the weather. The LANX 365 Vibram is a slightly new direction for the brand, which has so far been known for its more formal collections of boots, shoes and sneakers.
LANX founder Marco Vaghetti explains: 'Back in 2019 we were stood in a wet field, sharing a beer after a busy LANX event, and noticed all our pristine LANX shoes had taken a beating from the weather and the mud. Our events team had been doing their best to keep their shoes clean and tidy but it was evident we needed a boot that could handle the unpredictable British weather and all that it chucked at us.

'We started researching and sketching out ideas immediately, but it took four whole years to design, sample, fully test, and then finally produce the LANX 365 Vibram collection, which is our first footwear range for the great outdoors, for both women and men.
'Luckily, with LANX based in the North West – there's been plenty of opportunity to put the new range through its paces, up Pendle Hill and across the Lake District for starters.

'The design brief was simple: combine LANX's popular smart/casual styles with new water-resistant leathers and a more rugged outdoors performance sole. The blend of these three elements makes for the ideal footwear for any occasion, 365 days a year.

'Unlike a traditional walking boot, the 365 is lightweight and comfortable straight out of the box thanks to the worn-in leather we've selected, and the cushioned leather in-sole and roomier toe box.
'I'm excited for people to get out and "get 'em worn" as the brand's new strapline encourages. We've already had a large number of online orders and 365s have been snapped up by the likes of Butcher Farrell's team over in Ormskirk who need a durable comfortable boot to wear for work all day long.'
LANX has partnered with World-renowned Vibram to supply the trekking-inspired sole that makes these boots ready for anything.

Whether you're walking the dog, or working the room - the LANX 365 Vibram is a stylish, comfortable, worn-in, water-resistant boot for any occasion.
Find out more at LANXshoes.com
Related
0 Comments