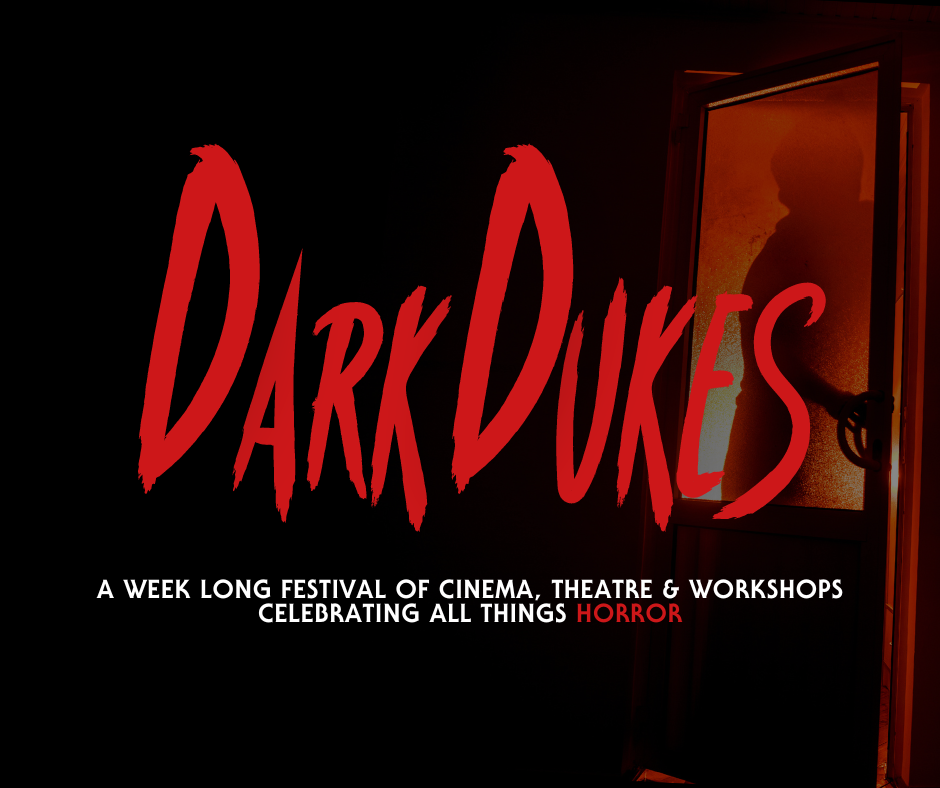 From the depths of darkness emerges an unforgettable week of films and events focused around all things horror. This unmissable event promises to captivate audiences with a diverse selection of horror films, live events, talks, crafts, and more.
Film programmer Johnathan Ilott says: "Dark Dukes is back, bigger and better. We have ghosts, demons, witches, monsters and murderous cults and we cannot wait to cause some sleepless nights."
Step into the world of the unknown with our handpicked selection of general horror films. Brace yourselves for a week of suspense and terror as we present Talk To Me, It Lives Inside, When Evil Lurks, Otto Baxter: Not a F***ing Horror Story, Medusa, and Jekyll and Hyde. These cinematic gems will keep audiences on the edge of their seat throughout the festival.
In honour of the 50th Anniversary of the cult classic, The Wicker Man, a masterpiece of terror that has continued to haunt nightmares since 1973 we present a line up of riveting folk horror films both contemporary and classic.
To celebrate The Wicker Man's lasting impact, we have asked award winning author Andrew Michael Hurley (The Loney, Starve Acre) to curate a selection of screenings to explore the eerie, twisted rural visions of folk horror amongst our own line-up of classics which include: Kill List, Arcadia, The Shout, The Lighthouse, Murrain & A Warning to the Curious.
Folk horror won't be the only offering to appease horror fans as part of Dark Dukes. Prepare to revisit some of the most spine-tingling classics that have ever graced the silver screen. Our "From the Vault" lineup includes cult classics, The Exorcist, Hellraiser, Ringu, Woman in Black, The Rocky Horror Picture Show and a special spooky Food and Film screening of The Addams Family (1991).
Get ready for a double dose of deadites and demons with our Evil Dead Double Bill. This back-to-back screening features Sam Raimi's seminal Evil Dead II alongside the latest entry in the series, Evil Dead Rise. It promises to deliver twice the terror, and fans of the iconic horror series won't want to miss it.
Alongside our variety of cinema screenings, we are also bringing a number of spooky themed live events. The Haunted House will come alive with a spine-chilling live score by Neil Brand at the Lancaster Priory. Additionally, don't miss out on Carnival of Souls, an audio-only sensory experience inside our darkened cinema, Scarred for Life, a multi-media exploration of the weirder side of the 1970s childhood; Lore, a folklore-inspired dance performance inspired by the pagan world of gods, demons and humans, all embodied through otherworldly athleticism; and Nocturnes: Ghost Stories with Live Music, brought to you by Adam Z Robinson (The Book of Darkness & Light, Haunted, writer of Belle and Mary).
We haven't forgotten our younger horror enthusiasts. Join for family-friendly screenings of Hocus Pocus, The Canterville Ghost, and several workshops (details to be announced soon), ensuring that even the littlest ghouls have a hauntingly good time.
Get ready to embrace the darkness, confront your fears, The Dukes can't wait for you to join us for Lancaster's biggest Horror Festival.
To see Dark Dukes full listings of films & events please head to -
Related
0 Comments