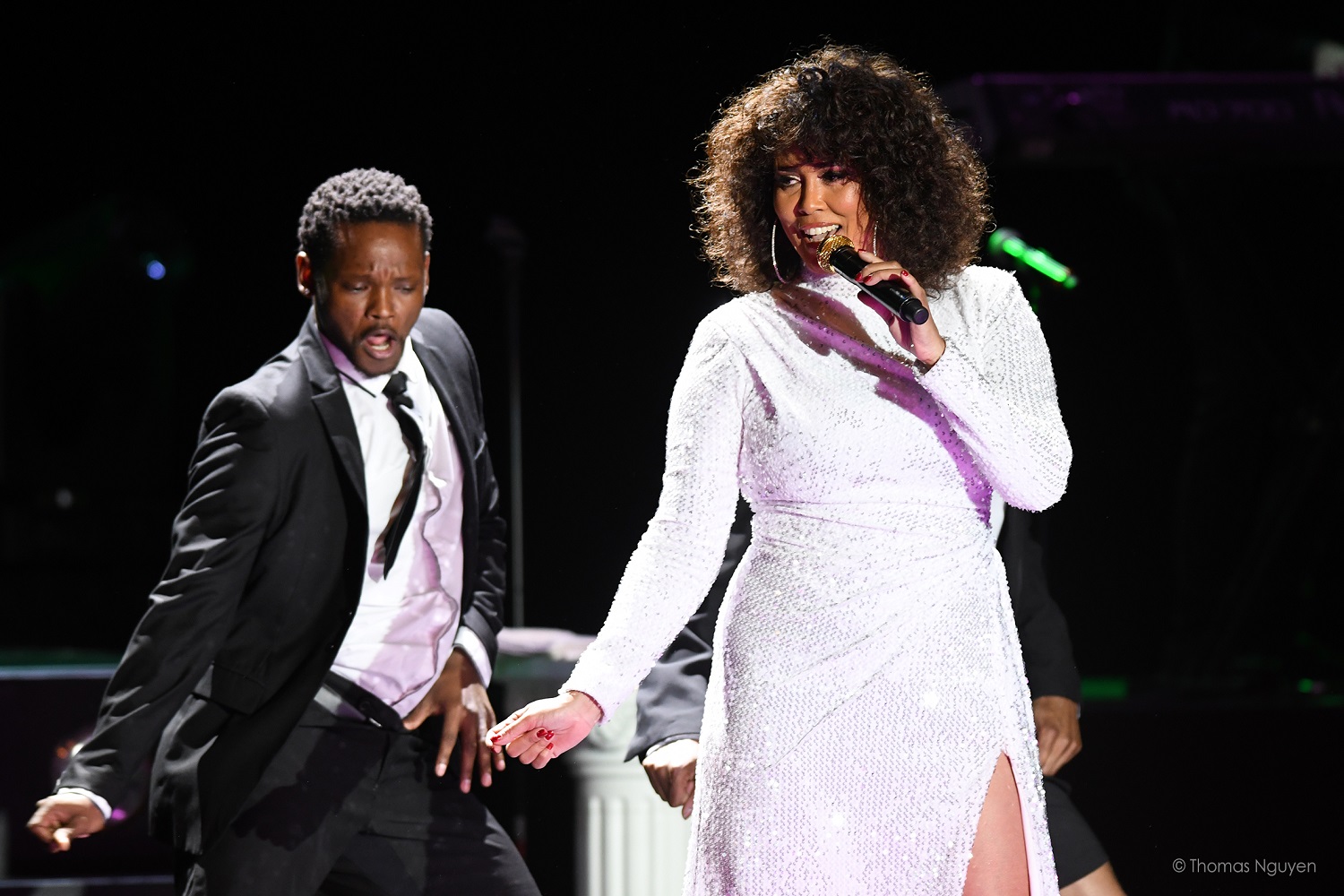 Celebrate the Music at Blackpool Grand this Autumn before a trip through Blackpool Lights!
X-Factor favourite Joe McElderry takes the number one spot in a whole host of magnificent live music shows on offer all the way through October and November to light up the dark nights.
Joe McElderry makes a welcome return to Blackpool with his 24-carat voice and sparkling personality to bring his brand new Celebrate The Music show on Sunday 8 October. This incredible fun-filled evening will showcase music from a wide range of genres and eras all performed by the popular X Factor winner, selling artist and musical theatre star who also stormed to first place in ITV's Popstar to Operstar! A limited number of VIP tickets are also available which include front-row seats and a pre-show meet and greet with Joe! Don't wait to start The Climb to snap yours up now!
And the Grand's glorious gig guide carries on through October with a chance for every music lover to trip the light fantastic:
Tune in to the incredible The Story of Guitar Heroes on Monday 9 October to witness talented world-class musicians recreate the unique licks, riffs and sounds of great guitar legends from Hank Marvin, Chuck Berry and Eric Clapton to Jimi Hendrix, Jimmy Page, Slash and many more, using state-of-the-art video projection and no less than 30 different authentic guitars! This stunning show journeys through five decades from 1950s Rock & Roll right through to the most creative and inspirational guitar heroes of the modern era.
Emerald Storm combines the immense power and thunderous rhythms of Irish Dance and Modern Tap on Tuesday 10 October. This explosive new show is a thrilling fusion of music and dance styles and is an unmissable tale of love, rivalry, turmoil and the conflicts of human nature. Co-written and co-choreographed by world renowned tap dancer and Hollywood actor Adam Garcia. This is Irish dance and music reborn…
Do you Wanna Dance with Somebody? The Greatest Love of All brings the unforgettable musical legacy of Whitney Houston to life on Wednesday 11 October with the breathtaking vocals of Belinda Davids in this critically acclaimed tribute show. Belinda is Queen of The Night in this heartfelt journey through Houston's greatest hits in this beautifully crafted tribute to one of the world's most revered singers.
November nights out will go with a bang with even more fun-filled music on offer:
Join legendary pioneers of UK Rhythm and Blues, The Manfreds as they celebrate a remarkable 60 years in the business in Maximum R'n'B With the Manfreds on Wednesday 8 November. See Paul Jones and Mike D'Abo on tour together for the very last time alongside long-standing band members Tom McGuinness, Rob Townsend, Marcus Cliffe and Simon Currie. Sing along once more to the band who defined a decade whose hits include Pretty Flamingo, 5-4-3-2-1, My Name Is Jack, Mighty Quinn and Do Wah Diddy Diddy.
Slip on your Blue Suede Shoes - Elvis Presley is back in the building with The Elvis Years – The Story of the King on Thursday 9 November. This outstanding musical production
stars Mario Kombou (Jailhouse Rock) in an unforgettable journey through over 50 golden greats spanning over three decades from the early Sun Records hits to the majestic Las Vegas performances, via The Jordanaires, the Army years, Hollywood movies and the stunning 68 TV special. That's Alright Mama, you can still book tickets…
Get into the festive spirit! The ultimate feel-good Irish-inspired Christmas show Fairytale of New York is back on Friday 10 November with an even bigger production for 2023. An international cast of singers, musicians and dancers bring all of your favourite Christmas songs including, of course, The Fairytale of New York along with some of the greatest Irish sing-along songs of all time including The Irish Rover, Danny Boy and Dirty Old Town. This magical Irish-inspired Christmas show will have people of all ages singing and dancing in the aisles.
Travel to the Dark Side of the Moon with the extraordinary Think Floyd on Saturday 11 November. Pink Floyd's 1973 album is one of the most influential albums of all time and Think Floyd pride themselves in faithfully recreating Pink Floyd's timeless music, backed by their dedicated team of sound and lighting engineers and an impressive laser light show. This exciting production will recreate all the atmosphere, visual magnitude and musical excellence of Pink Floyd live on stage. You'll Wish You Were Here!
The Bon Jovi Experience are Livin' On a Prayer on Tuesday 14 November and are the only band to have performed live on stage with Jon Bon Jovi himself. Lead singer Tony Pearce's striking resemblance to the original frontman creates an unrivalled tribute that's not to be missed! Endorsed by Jon Bon Jovi, the official tribute band to Bon Jovi will be performing all the hits you know and love in a Blaze of Glory including Always, It's My Life, You Give Love a Bad Name and many, many more.
The musical phenomenon The Sensational Sixties Experience is back on Friday 17 November to transport you back to that magical decade starring Dozy Beaky Mick & Tich; The Trems; The Fortunes; The Swinging Blue Jeans and Vanity Fare. Step back in time to when pop music was at its very best! This fast-moving energetic show will have you dancing and singing in the aisles as these legendary bands perform hit after hit after hit. Twist And Shout to the Box Office to grab your tickets now.
Book your seats now for one of our sensational live music shows and enjoy some extra special time by the seaside with your loved ones.
The world-famous Blackpool Illuminations need little introduction. With six miles of traditional festoons, tableaux and interactive features along the Promenade, no wonder it's commonly known as the greatest free light show on Earth!
Ready to trip the Light fantastic in Blackpool this Autumn? Here's five fascinating facts about Blackpool Lights:
1. Blackpool was the first town to have electric street lighting and visitors first came to marvel at Blackpool Lights in 1879 when just eight arc lamps bathed the Promenade. This sparked Blackpool's long association with light and electricity.
2. Over one million LED lamps are used across the display. In fact, the electricity that is now used has been slashed by two thirds in ten years thanks to the use of LED technology.
3. Blackpool Lights are a free show. However, donation boxes are placed at the southern and northern gateways to the Illuminations. These donations are used to create new features and help with the maintenance of the Lights throughout the year.
4. Celebrities to flick the switch have included Robbie Williams, Ken Dodd, Alan Carr, David Tennant, Joanna Lumley, Peter Kay and Hollywood director Tim Burton. Animals also have got in on the act - a rather impatient Red Rum did the honours in 1977… and Kermit the Frog jumped at the chance two years later!
5. This year's Switch On star was top pop star Sophie Ellis-Bextor who pulled the famous switch on Friday 1 September, triggering four fabulous months of Illuminations.
Check out www.visitblackpool.com/things-to-do/blackpool-illuminations for lots more handy facts and info.
Live Music has the incredible power to boost your wellbeing, soothe your soul and light up your life. Grab your tickets now for fabulous feelgood nights out at The Grand this Autumn!
Please call the Blackpool Grand Theatre Box Office on 01253 290190 or visit www.BlackpoolGrand.co.uk for full listings, bookings and further information on all our live music events.
LISTINGS
Jo McElderry – Celebrate the Music – Sun 8 Oct at 7.30pm
The Story of Guitar Heroes – Mon 9 Oct at 7.30pm
Emerald Storm – Tues 10 Oct at 7.30pm
The Greatest Love of All – Wed 11 Oct at 7.30pm
Maximum R'n'B With the Manfreds – Wed 8 Nov at 7.30pm
The Elvis Years – The Story of the King – Thu 9 Nov at 7.30pm
Fairytale of New York – Fri 10 Nov at 7.30pm
Think Floyd – Sat 11 Nov at 7.30pm
The Bon Jovi Experience – Tue 14 Nov at 7.30pm
The Sensational Sixties Experience – Fri 17 Nov at 7.30pm
Grand Theatre, 33 Church Street, Blackpool FY1 1HT
Box Office 01253 290 190
blackpoolgrand.co.uk
Facebook - @blackpoolgrand
Twitter - @Grand_Theatre
Instagram - grandtheatrebpl
Related
0 Comments