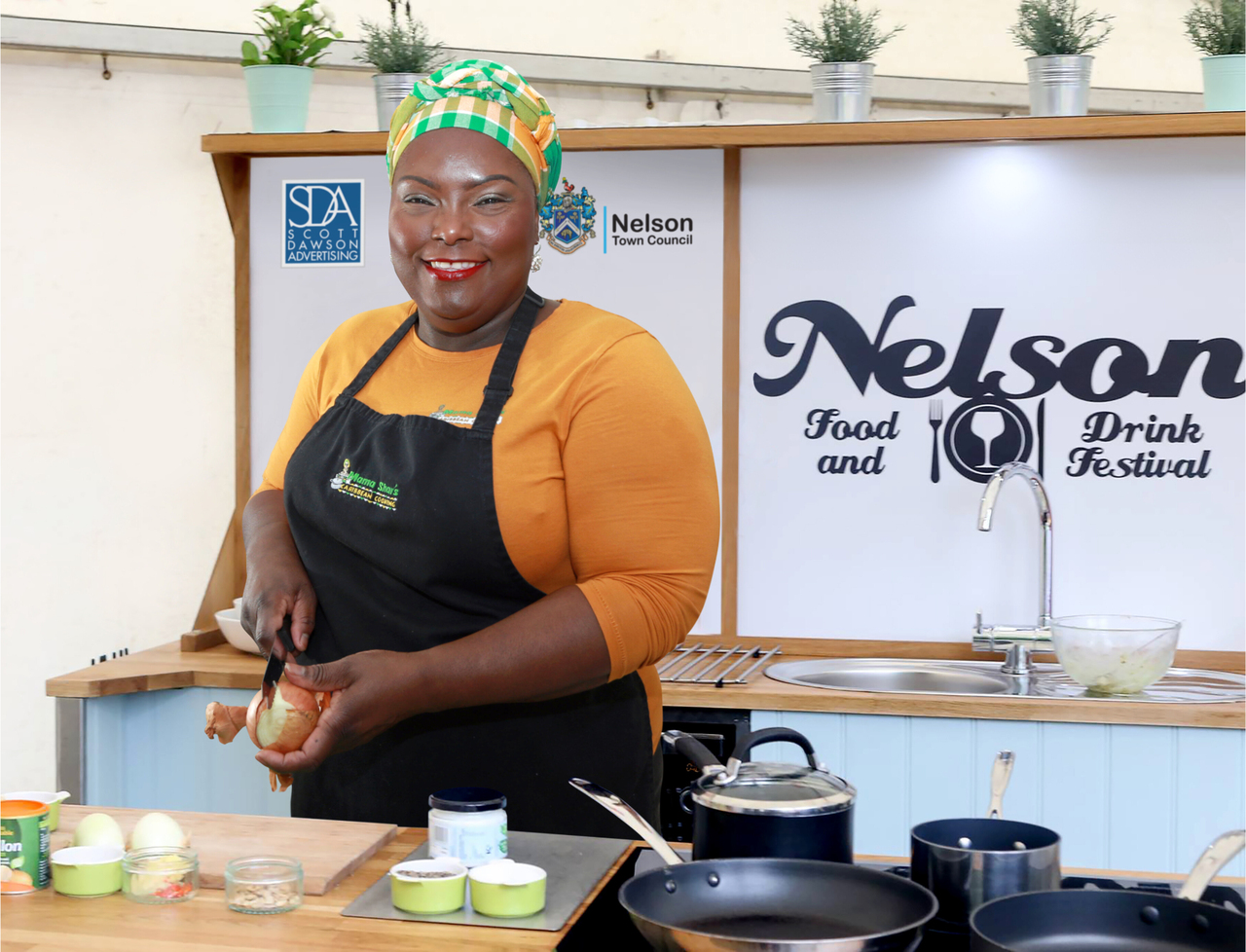 The 2023 Nelson Food and Drink Festival will return in style on Saturday 9th September from 10am-4pm, with a number of fantastic free attractions including live cooking demonstrations, entertainment for all the family and an extra special competition for local school children.
Local Caribbean chef Mama Shar will headline the kitchen demonstration area with her delicious, authentic Caribbean food, and she will be joined by the extremely popular Solo Pizza, who will be showcasing a live masterclass cooking demonstration of authentic Italian pizza.
Alongside the demonstrations, there will be over 30 food and drink stalls, offering incredible cuisine and an array of aromatic worldwide delights.
With limited available space remaining, organisers of the Food and Drink Festival, which takes place on Saturday 9th September are encouraging local businesses to book their food stalls now. For more information, contact charlotte@scottdawson.co.uk.
The free-to-attend event, which will take place in Nelson Town Centre and is being sponsored by Nelson Town Council and Financial Affairs, will also feature a number of activities for all the family including face painting, a henna artist and Bollywood style dancers, plus much more.
Local schoolchildren from 35 schools have also been invited, and will be receiving a poster competition into schools for them to draw their favourite food - with the winning entry receiving a hamper delivered to school!
Faraz Ahmad, Vice Chairman of Nelson Town Council, said: "We are so excited to have The Nelson Food and Drink Festival back this year and it is going to be bigger and better than ever. We have everything from live cooking demonstrations and food stalls, to face painting and live Bollywood dancers, it is going to be incredible.
"I would also like to encourage everyone to Shop Local - we have a brilliant range of places to eat and drink in Nelson and what better way to celebrate that than at the Nelson Food & Drink Festival!"
Cllr Zafar Ali from Nelson Town Council, added: "The Nelson Food & Drink festival is another fantastic event for Pendle and I urge everyone to come down and enjoy what is a really well organised event. Not only is it free to attend, but there's activities going on all day to suit all ages, while the variety of food on offer is just tremendous!"
To stay up-to-date with the 2023 Nelson Food & Drink Festival, visit: www.nelsonfoodfestival.co.uk and the Nelson Food Festival Facebook page: https://www.facebook.com/nelsonfoodfestival
Related
0 Comments