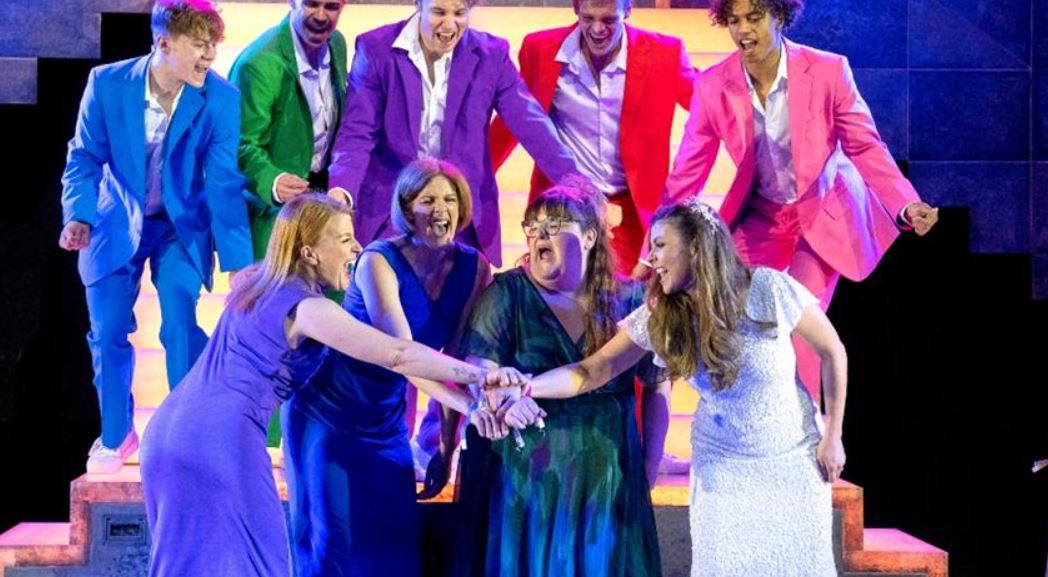 Greatest Days – currently at the The Opera House, Winter Gardens, Blackpool, Lancashire. Until Saturday 19 August.
Last night I attended the opening night (Tues 15 Aug) of the Take That musical, Greatest Days.
You don't have to be a Take That fan to love Greatest Days - It has everything a musical should have, a great soundtrack which accentuates the highs and lows of a heartwarming story with just the right balance of poignant moments, sentiment, laughter and feel-good highs. A brilliant story of friendship that everyone could relate to with a good dose of nostalgia for those of a certain age in the 90s, wrapped up and accentuated brilliantly by Take That's music.
Incredible acting (starring Kym Marsh) both comedically and in the delivery of heart felt monologues and character interactions, brought me to tears. A simple adaptable set was brilliantly brought to life by placement and clever lighting. The lighting deserves a special mention for the way it projected throughout the theatre at points, to give the sense of being immersed in the story as a crowd at a music concert. The finale saw the whole audience on their feet and then leaving the theatre euphoric.
This was the third time seeing this musical for my companion who enjoyed it just as much as the first time. Even if you've seen the film, this stage version of the musical will bring you even closer to the story and delight everyone. (Maria)
The show is currently on a UK tour and coincides with the film version of Greatest Days, which was filmed in Clitheroe, Lancashire. Read more about the scenes filmed in Clitheroe in Lancashire Life magazine.
Related
2 Comments