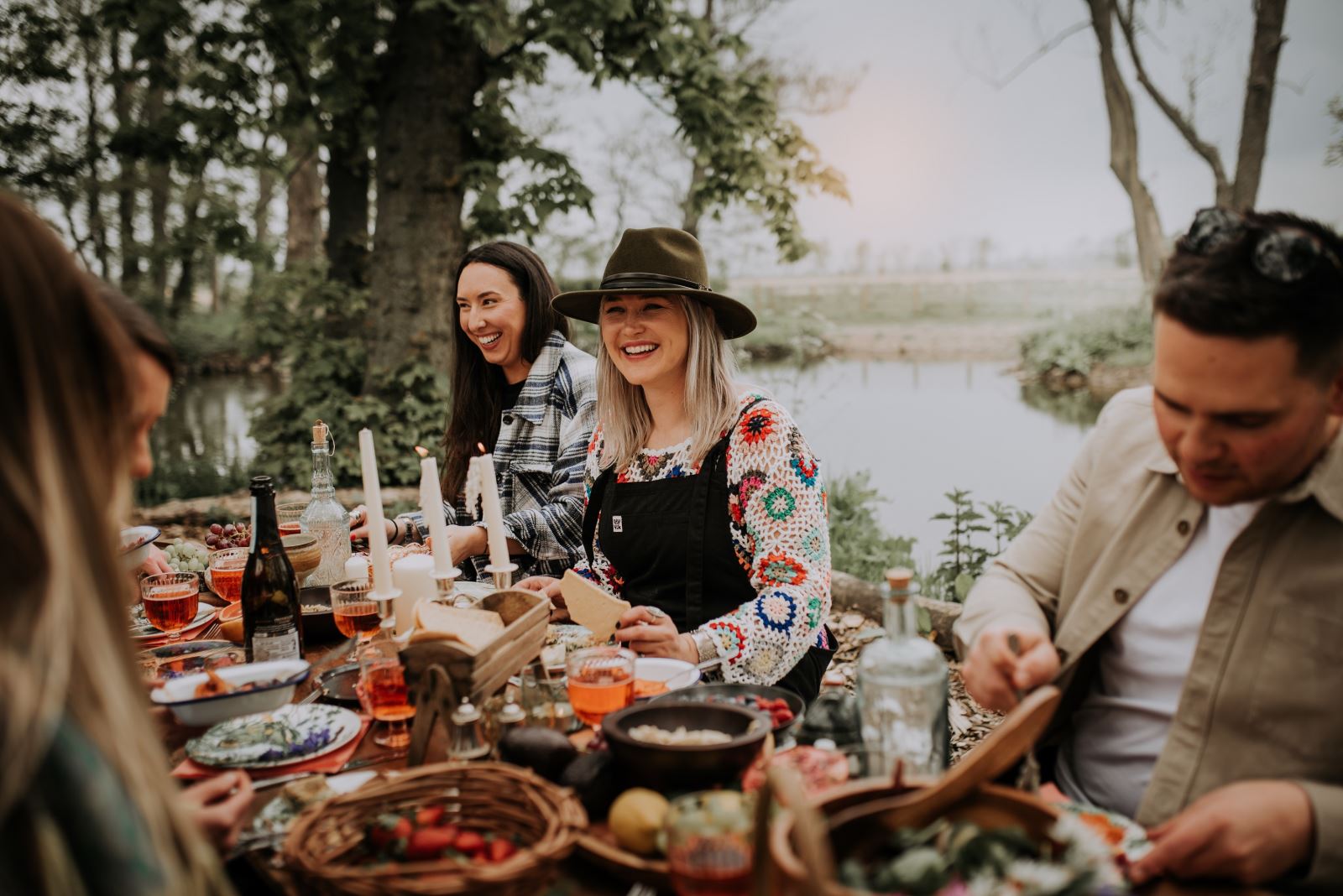 Delicious local produce is in the spotlight in a week of events highlighting the best of Bowland with foraging walks, feasting, cycle trails and food tours.
Feast Bowland is a celebration of local food producers, wild foods and the distinctive local dishes found across this beautiful area. Running Sunday 17th to Sunday 24th September, the week-long programme includes walks, rides, tours and foraging and is a great way to explore and experience the area.
The week starts and finishes on 17th and 24th September with two friendly-led bike rides with Breaking Cycles CIC through charming Ribble Valley villages. The first is for beginners and the second for more experienced riders, and as it is a Feast Bowland week, we will be enjoying a well-earned lunch stop on both days at local eateries.
The Pendle Pub Pie and Valley guided walk on Monday 17th will explore the southern flanks of Pendle Hill, followed by a hearty lunch at the White Hart pub.
If wild foods are of interest, the herbal medicine walk on 19th at Pendle Heritage Centre, foraging walks on 22nd on the western edge of Bowland, and the elderberry jam-making at the Lovely Cow Shed on 21st will be a real treat, and provide a wonderful opportunity to discover all that's on offer as the seasons change.
We are delighted to be partnering with Bowland and Bay to offer two expert guided artisan foodie tours on Wednesday 20th, which will include 5-6 food experiences in the Ribble Valley and Goosnargh areas.
Finally, we end the week with a family gathering to explore movement in nature with Bowland Fitness and enjoy a picnic in the park at Dunsop Bridge playing fields.
The AONB's sustainable tourism officer Hetty Byrne said: "This exciting week-long programme of events is a celebration of the landscape, producers, chefs and local delicacies from across the area. And we have so much locally distinctive produce that is worth celebrating! It's a great way to explore the breathtaking scenery and discover more about the amazing foods that are produced here – both by the local farming community and by Mother Nature herself."
There are also several exciting fringe events taking place during the week, provided by local hospitality businesses, all members of the Forest of Bowland Sustainable Tourism network. The events are about discovering Bowland's bountiful, seasonal produce through experiences such as cheese making, bread making, foraging and supper clubs.
For a full round-up of events visit: www.forestofbowland.com/feast
Related
0 Comments