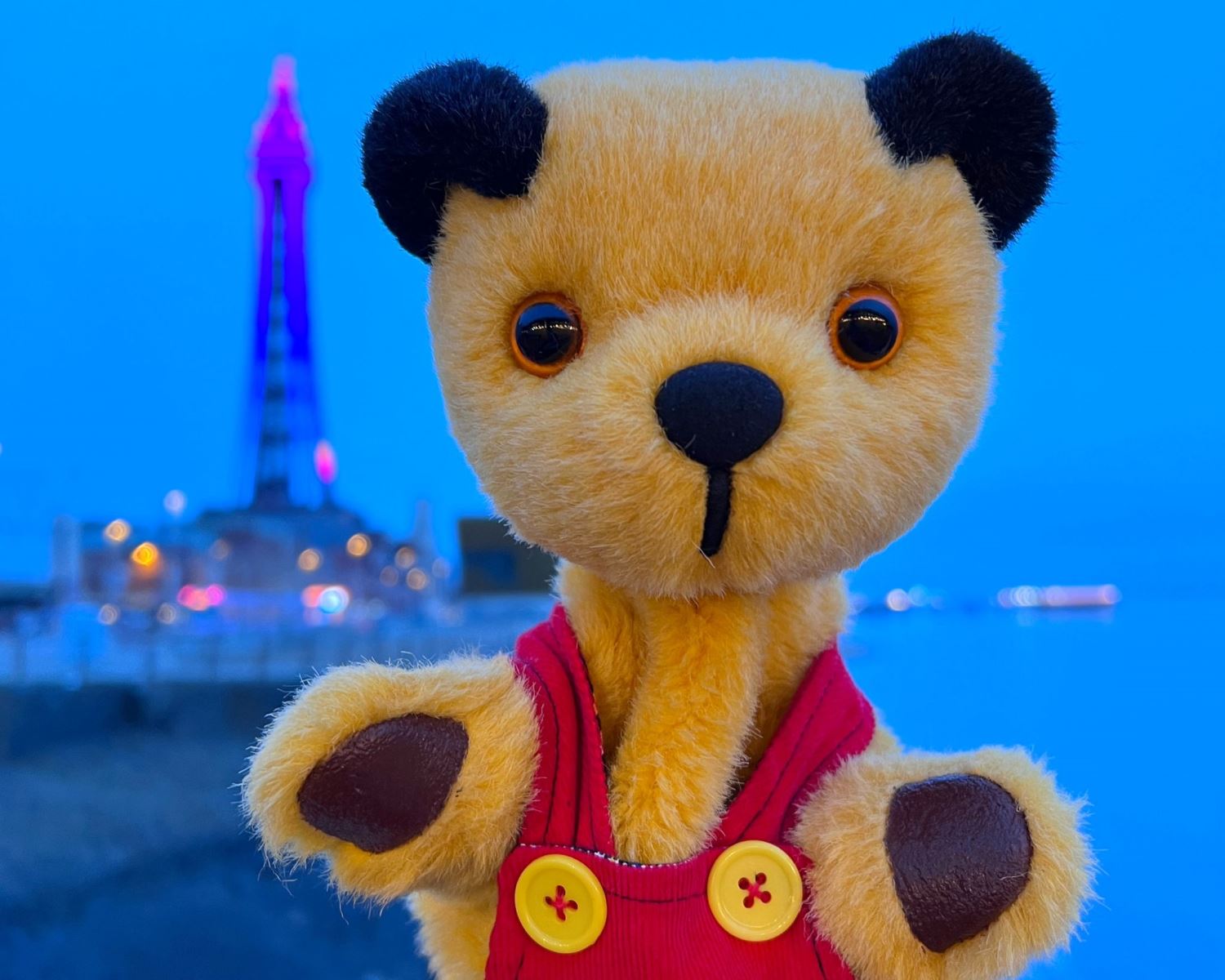 Sooty is back in Blackpool to celebrate 75 years from where it all began…
The Sooty Show comes to Blackpool Grand Theatre in March 2024 for the famous yellow glove puppet's 75th anniversary year. Book your seats now for the best birthday party ever!
Izzy Wizzy, Let's Get Busy!
It's time to book your seats for The Sooty Show at Blackpool Grand Theatre on Sunday 31 March & Monday 1 April 2024 to celebrate 75 sensational years in showbusiness for everyone's favourite magical, yellow bear.
Sooty will be 75 years old on Wednesday 19 July after being first bought right here in Blackpool by Harry Corbett OBE in 1948 when he was looking for ways to entertain his children on their summer holiday. The legendary yellow glove puppet began performing with Harry on the BBC from 1952 before being passed down to his son Matthew Corbett during the 70s, 80s and 90s. For the last 25 years Sooty has been partnering up with top entertainer Richard Cadell on stage and screen – with millions of children still falling in love with the playful bear puppet, along with his sensible sister Soo and cheeky friend Sweep the sausage-loving dog.
Sooty, Soo and Sweep are now planning a very special birthday party and you're all invited. However, in true Sooty style nothing will go to plan…
The party preparations are well underway as Sooty is getting messy baking the birthday cake, Soo's trying to find the perfect party dress, and Sweep's practising his dance moves and needs some boys and girls to join in with musical statues! Sooty is planning his biggest magic trick yet making a member of the audience float in the air! Oh, and watch out for Sooty's new water pistol. It's turbocharged to reach right to the back of the theatre, so don't forget your raincoat!
The special guests are also on their way – Butch the bulldog, Ramsbottom the snake and circus superstar Michael Jordan, who joins direct from Blackpool's famous Tower Circus to stun all the partygoers with his jaw-dropping juggling!
With buckets of audience participation and gallons of giggles, this spectacular celebration of the longest-running children's television show in the world will delight Sooty fans old and new and is a must-see treat for the whole family.
Plus – you can meet Richard and Sooty after the show!
Here are five fabulous furry facts about Sooty:
Sooty was bought as a glove puppet in Paul Clive's joke shop on Blackpool North Pier on 19 July 1948 for 7 shillings and sixpence by Harry Corbett to amuse his sons during a rainy holiday.
Chimney soot was added to his nose and ears to enhance his character, which led to the name 'Sooty'.
Harry Corbett first appeared on BBC TV's Talent Night on 3 May 1952 with his little pal and Sooty became a star! The Sooty Show began in 1955 and a television icon was born!
In 1957 Sooty was joined by Sweep the dog whose high-pitched squeak was performed by Harry's brother Leslie using a trombone. Soo completed the gang in 1964 and was originally voiced by Harry's wife Marjorie.
Not only is Sooty the longest running children's TV programme in the world, but a recent survey conducted by Sky revealed Sooty and Sweep to be the British public's favourite childhood TV characters.
Come and join the party!
The Sooty Show is at Blackpool Grand Theatre on Sunday 31 March & Monday 1 April 2024 at 2.30pm.
Tickets £21 Under 18s £18.50
Visit blackpoolgrand.co.uk for full show listings and bookings or call the box office on 01253 290 190 for bookings and further information.
LISTINGS
The Sooty Show
Sun 31 March & Mon 1 Apr 2024 at 2.30pm
Grand Theatre, 33 Church Street, Blackpool FY1 1HT
Box Office 01253 290 190
blackpoolgrand.co.uk
Facebook - @blackpoolgrand
Twitter - @Grand_Theatre
Instagram - grandtheatrebpl
Related
0 Comments