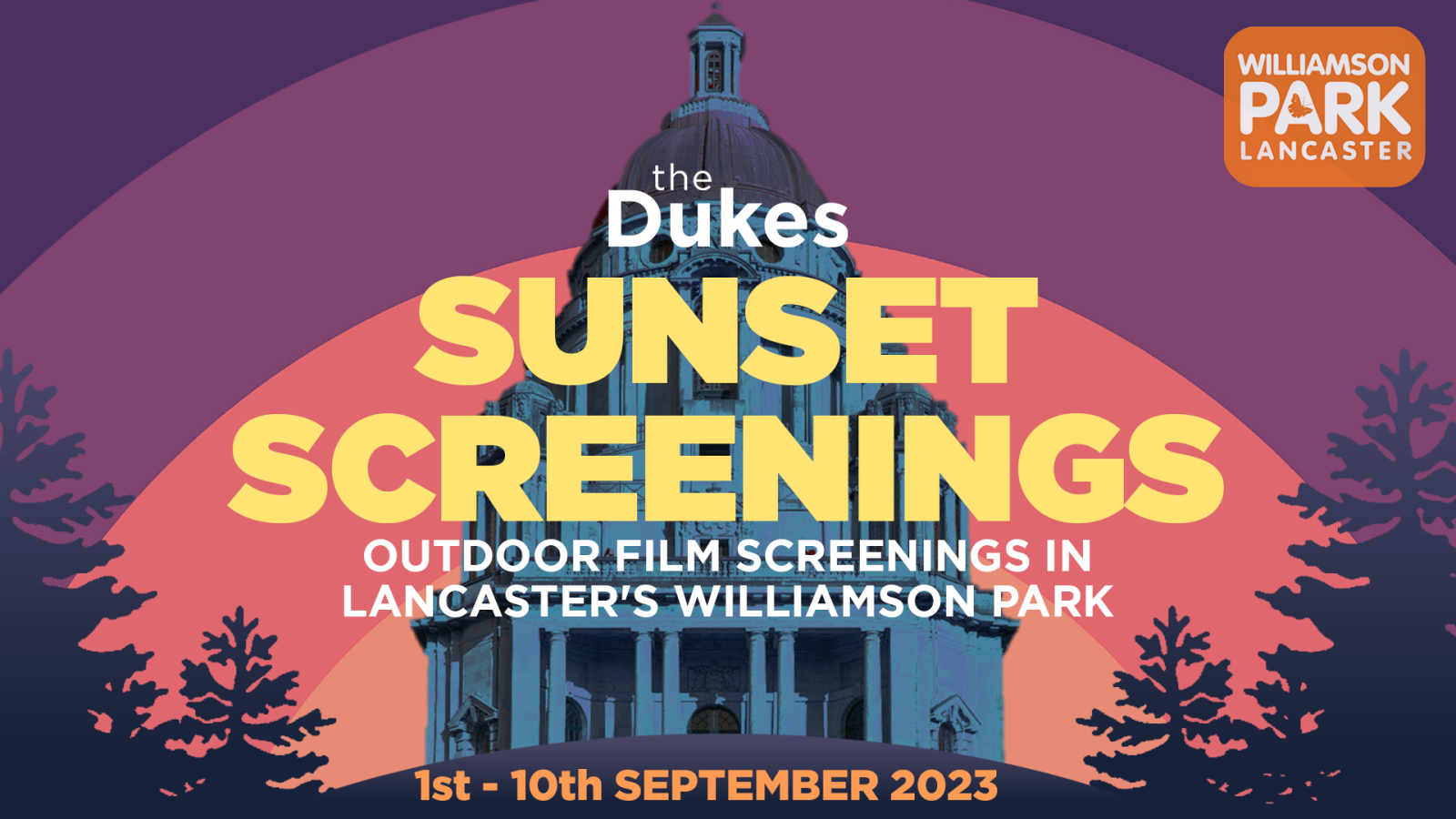 The Dukes have been creating memorable outdoor experiences for over 35 years, and this year is set to be bigger and better than ever. Audiences are invited to join the Dukes for a full summer takeover at the picturesque Williamson Park in Lancaster where they can immerse themselves in exciting film and theatre.
Guests can look forward to the anticipated return of Sunset Screenings, the Dukes' premier outdoor cinema experience. Set amongst the backdrop of Williamson Park's The Dell. Surrounded by rockery and lush greenery, it's the perfect setting, providing great natural acoustics.
From the 1st - 10th of September, audiences can immerse themselves in a unique outdoor cinema experience. The Dukes will be showing ten fantastic films including brand new blockbuster Barbie and beloved favourites such as Top Gun Maverick, The Greatest Showman, Pretty Woman, IT, and Mamma Mia. With Food & Drink stalls provided by Williamson Park, this is a perfect late summer treat.
Leading up to Sunset Screenings the Dukes park show will be taking off on an epic whirlwind adventure, delighting audiences once again with, Around the World in 80 Days, from 21st July - 27th August.
Audiences will be invited to follow Phileas Fogg, as he races against the clock by trains, boats, elephants and balloons to travel around the world in 80 days in this epic whirlwind adventure for the whole family. The stunning backdrop of Williamson Park in Lancaster provides the perfect setting for this epic whirlwind adventure.
The cast for 80 Days has now been fully revealed, featuring 6 stellar actors who will bring the story to life amongst the immersive sets, lighting, music and even smells which will pull you even further into the action.
Lancaster House, sponsors of this year's park show, are offering a stay with a Play in the Park. This offer includes a Bed & Breakfast stay in one of their Luxury Suites, Tickets to the Play in the Park, Pre-arrival sharing platter in their Sandeman Bar. For more information on this deal visit: https://englishlakes.co.uk/lancaster-house/offers/
The Dukes advise advance bookings for both Sunset Screenings and Around The World In 80 Days. Tickets can be booked visiting www.dukeslancaster.org, by contacting the Dukes Box Office at 01524 598500 or emailing tickets@dukeslancaster.org.
Related
0 Comments