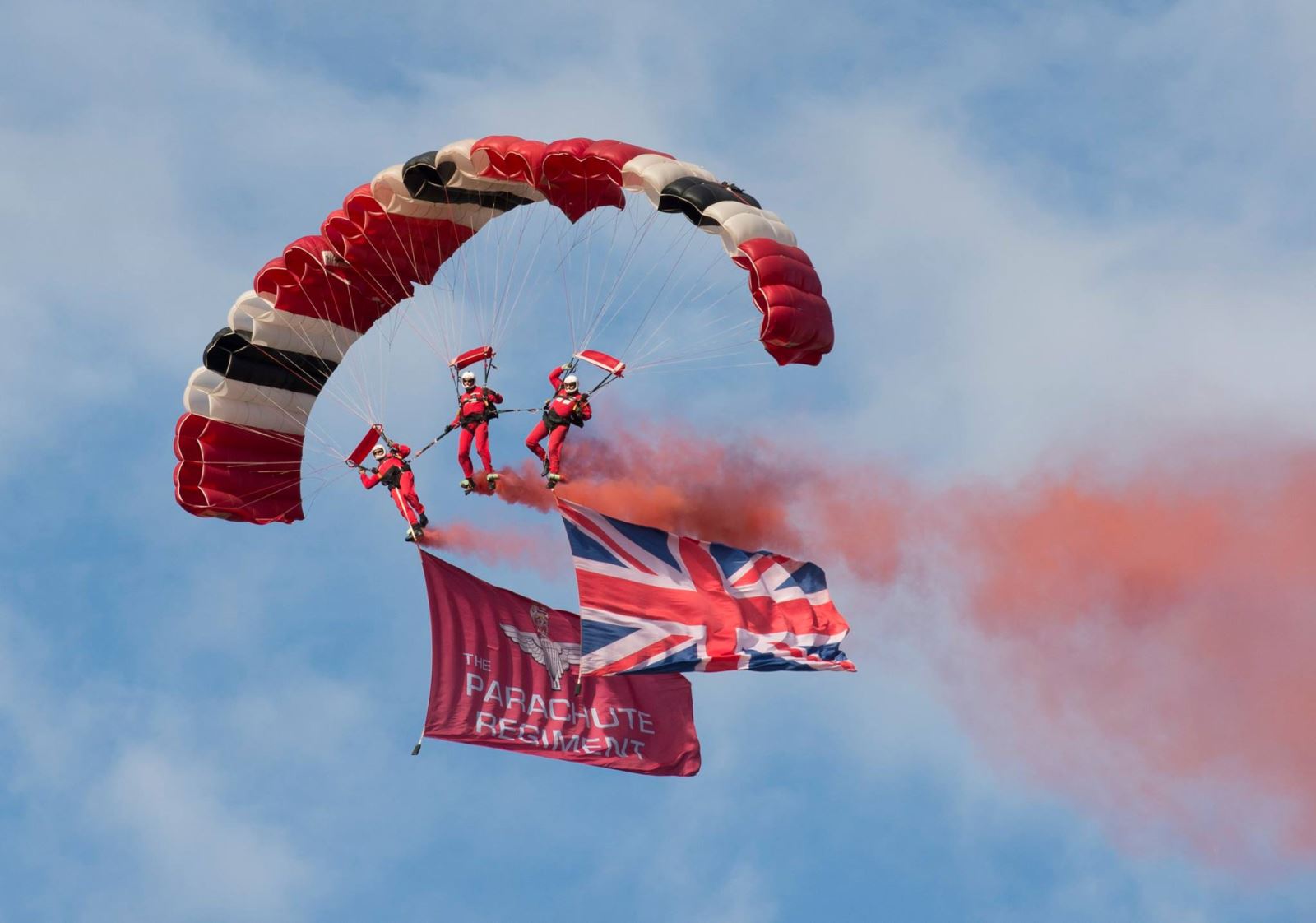 One of the world's most iconic parachute display teams will perform on both days of this summer's Blackpool Air Show.
VisitBlackpool has revealed that The Red Devils, an elite unit of the British Army Parachute Regiment, will put on a breath-taking display over the Blackpool shoreline on Saturday 12 and Sunday 13 August.
The 15-strong team, whose motto is "Ready For Anything" will join a line-up that already includes the Red Arrows, Battle of Britain Memorial Flight, and RAF Typhoon across both days.
The Red Devils were formed in 1964 to boost public engagement and recruitment for the British Army. After training with the US Armed Forces' parachute display team, the Golden Knights, the first Red Devils team was formed.
They became the official parachute display team of the British Army in 1979.
A spokesperson for the team said: "We, the Red Devils Parachute Display Team are honoured to be participating in the Blackpool Air Show.
"We cannot wait to captivate the audience, giving them the opportunity to watch us in freefall and then do some exciting stuff on the way down.
"We like to make sure people don't forget about us! It's also a privilege to show the public what the British Army are capable of and the values and standards we live by."
The Air Show, which is free to attend, was one of the region's biggest events in 2022, attracting an estimated 250,000 people to the Promenade over the two days.
The Red Arrows, one of the world's foremost aerial aerobatic display teams will open the Air Show on both days, performing high above the seafront opposite The Blackpool Tower.
The RAF Typhoon will provide an extraordinary finale.
The weekend show will also feature a whole host of incredible flying machines with an array of civil and military aircraft, including a display by the AeroSuperBatics Wing Walkers. The full list of participating aircraft and display times can be viewed here: www.visitblackpool.com/airshow
To complement the aerial programme, there will be plenty to see and do on the ground with a wide range of stalls, attractions and food concessions in the Air Show Village on the Tower Festival Headland.

A VisitBlackpool spokesperson said: "The Red Devils add yet another dimension to what is already a stunning programme of aerial entertainment. This promises to be one of the biggest free events of the summer."
For further information and to book accommodation and other entertainment during your stay in Blackpool go to www.visitblackpool.com
Related
0 Comments