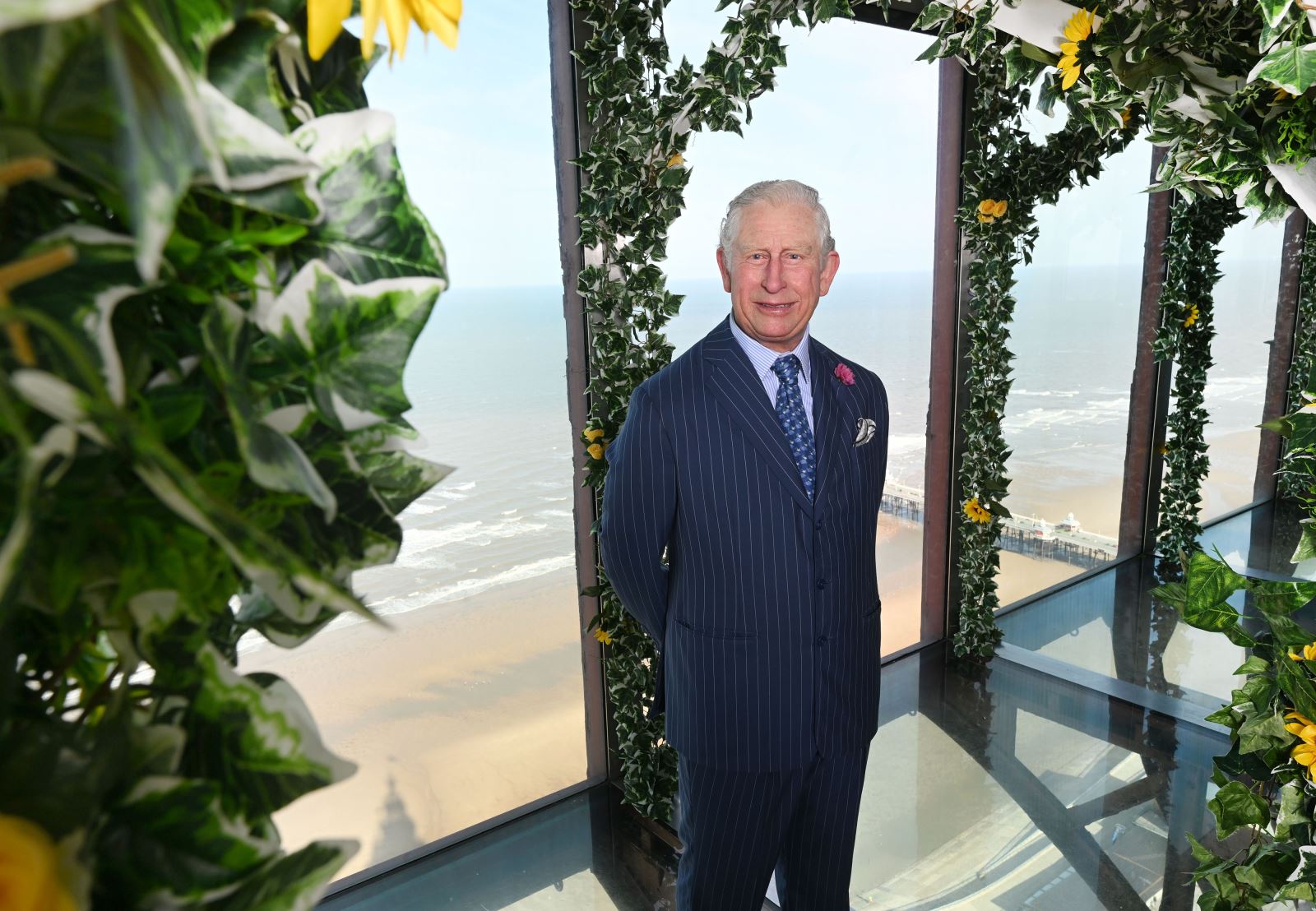 The world-famous Blackpool Tower hosted a very special visitor – of the "Royal" variety - this morning – His Majesty The King!
The King took time out from his Royal duties at Madame Tussauds just along the promenade to come to Tower Top to launch the UK's highest summer of smiles garden!
With more than 50,000 colourful blooms, creating the perfect selfie moment spots 380-feet in the sky – this is a place which is sure to bring smiles to faces whatever the weather is doing outside.
The garden changes with each season and is currently awash with bright yellow sunflowers – and who better to launch the summer of smiles garden than "The King" himself!
Aaron Edgar, Operations Manager at The Blackpool Tower, said: "The top of Blackpool Tower really is looking absolutely stunning. You just cannot fail to smile when you see it!
"We have the stunning views – and now the stunning floral displays to go with these fabulous vistas!
"It would obviously have been wonderful to have the real King Charles here to launch our summer garden of smiles – and who knows, let's hope he may pay us a visit very soon!
"But in the meantime, his wax version from our neighbours Madame Tussauds along the promenade, is obviously superb so we were delighted to have the wax version of The King here this morning.
"For anyone who missed His Majesty at Tower Top – they can of course be guaranteed to see him – and even grab a selfie with him - at Madame Tussauds. We hope everyone will also come to Tower Top to soak in the fabulous views and grab their very own selfie on the spot where King Charles stood!"
The garden, which has been designed and created by Preston-based Margaret Mason Florist, includes a range of artificial botanical floral arrangements, offering visitors the chance to soak up the stunning views across the Fylde coast.
As the weather turns cooler in September, the garden will become an autumnal wonderland of crisp golden leaves and pumpkins.
While enjoying the Tower Top Garden, brave visitors also have the chance to experience the famous Skywalk, a five centimetre-thick glass viewing platform, offering a unique view of the Blackpool promenade directly below.
The Tower Top Garden is included with all standard Tower Eye tickets until 5 November.
For further information, visit: www.theblackpooltower.com
Related
0 Comments