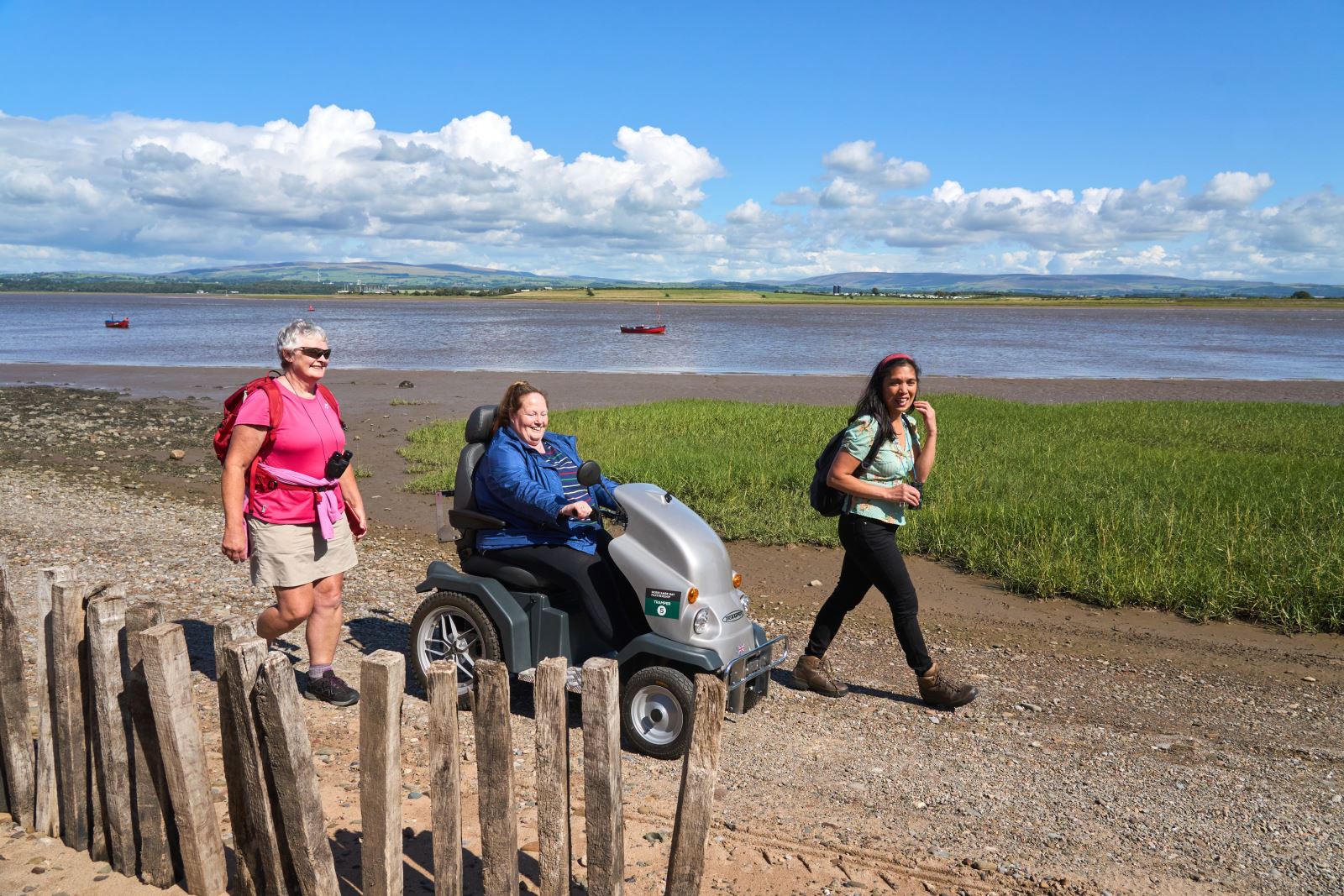 Local charity Morecambe Bay Partnership has launched a brand-new, interactive route planning website called Ways Around The Bay designed to get locals and visitors exploring the beauty of the Bay in low-carbon ways.
WaysAroundTheBay.org.uk is a resource for those who want to walk, cycle or head out on a wheelchair or all-terrain mobility scooter with a route planner as the central feature providing the details people need to make informed decisions. But not only that, it's a tool for inspiration for route suggestions and stories from locals who've overcome barriers to getting outdoors.
The website is among the first to offer an e-bike routing facility and allows people to plan their days out according to personal requirements by searching routes for level of difficulty, length but also facilities and services such as cafes, pubs, attractions, shops, places to stay, public transport and loos. There are also options to find linear routes or circular cycling routes. The Bay's flagship cycling route, the Bay Cycle Way is featured with shorter rides spurring off and around it, highlighted as recommended leisure routes. The site also promotes a series of beautiful Bay walks which take in the best viewpoints and accessible routes, all clearly described.
Jo Haughton, the charity's Marketing and Communications Officer explained 'We hope the website will help break down some of the barriers to enjoying outdoor spaces around the Bay by providing the tools for those that need a helping hand. With an expanding Tramper hire network and the re-starting of the E-bike network, the site will offer something for everyone - not just the seasoned outdoor enthusiast.'
The launch of the website is just the start, forming part of the Ways Around The Bay initiative which aims to establish Morecambe Bay as a centre for walking, cycling and exploring the Bay in low carbon ways. The programme is creating more inclusive access, so everyone can enjoy the Bay's inspiring landscapes, nature, history and culture. The programme is funded by the Department for Levelling Up (Coastal Communities Fund) via Westmorland and Furness Council.
The programme includes Bay Lines- Beach of Dreams, a creative journey around 120 miles of the Bay with associated events, as well as 'Get Cycling Morecambe Bay' from Tuesday 27 June - Sunday 2 July to encourage less-confident cyclists or those new to cycling to get on a bike.
Any local business based in Morecambe Bay who wishes to attract walkers and cyclists can be promoted on the site free of charge and can sign up via the website.
More Information can be found at www.WaysAroundTheBay.org.uk or follow the initiative on social media using #WaysAroundTheBay.
Related
0 Comments