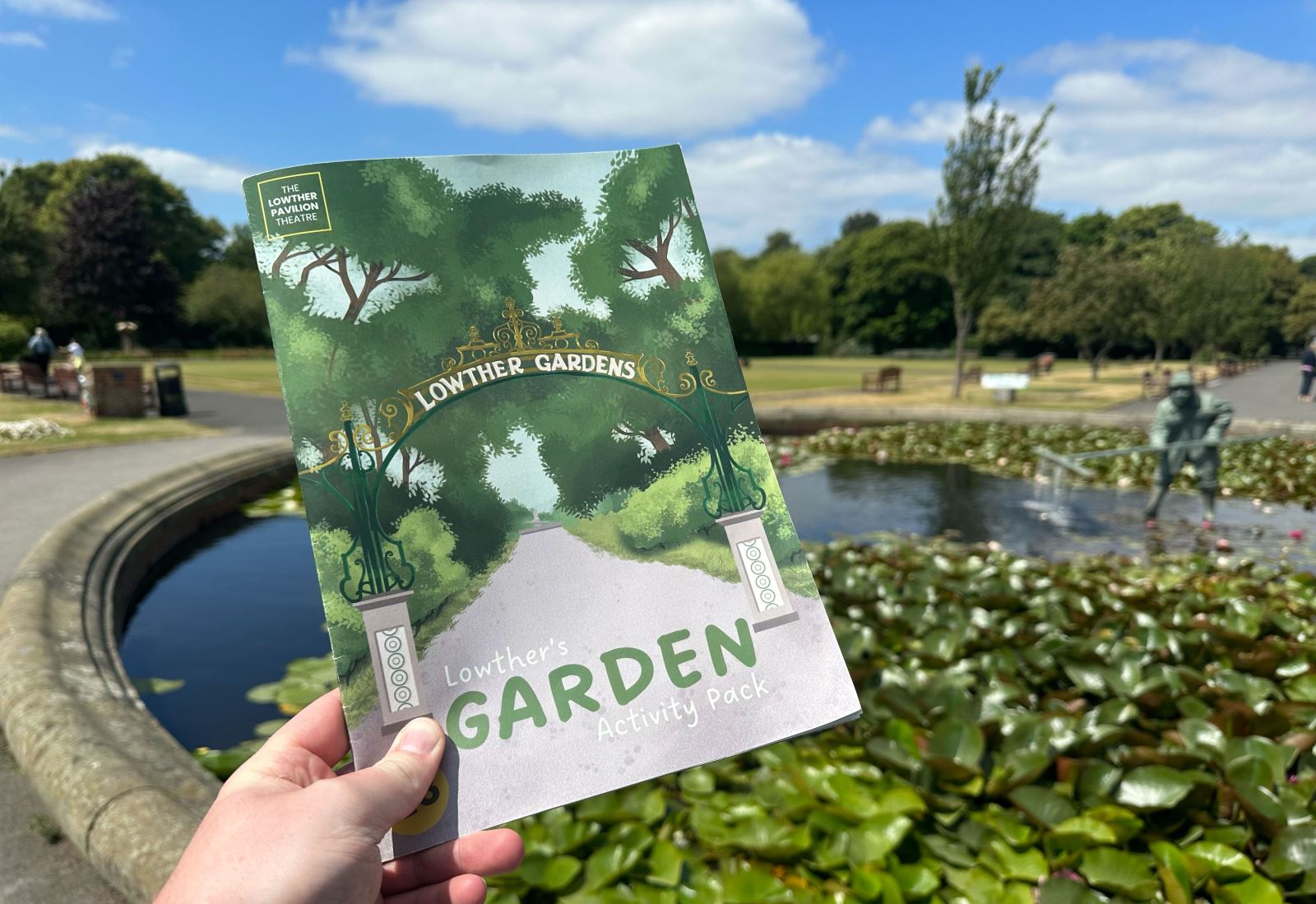 The Lowther Pavilion Theatre & Gardens have launched a brand-new activity pack encouraging young people aged 5+ to explore the venues historic gardens.
Created and designed by Lowther Pavilion's in-house Marketing Assistant, Steph Windross, the activity guide uses creatures, plants and objects all found within the venue's gardens to take children on an adventure that introduces them to "Miss Foxy" and all her animal friends.
Young people can expect to find a range of activities they can complete throughout the year including colouring-in pages, a treasure trail, how to build your own hedgehog houses, draw your own herbaceous border and much more.
Anthony Price, Lowther Pavilion's Head of Marketing, said: "Often, these types of packs are an afterthought. For ours, we really wanted something bespoke and special that would make people excited to pick it up."
Lowther Pavilion Theatre & Gardens have also made the decision to give out the activity pack for free to offer families a low-cost way to keep their children entertained during the summer months.
Tim Lince, Lowther Pavilion's CEO/Artistic Director said: "By making this activity pack free, it gives families another fantastic reason to visit the Lowther Pavilion Theatre & Gardens. With the current economic climate, we want to ensure Lowther becomes a space for people from all walks of life with different budgets, whether that's spending the day in the park with a picnic or booking tickets to a family show."
Lowther's Garden Activity Pack is to be launched at Lowther's Garden Festival this weekend and will be available for free.
The 24-page activity pack has been designed with support from the gardening team, Lytham in Bloom and Fylde Rangers.
Lowther's Garden Festival runs from Friday 9 - Sunday 11 June, 11am - 5pm. The event is free entry and all-day parking is available on Lytham Green.
Related
0 Comments