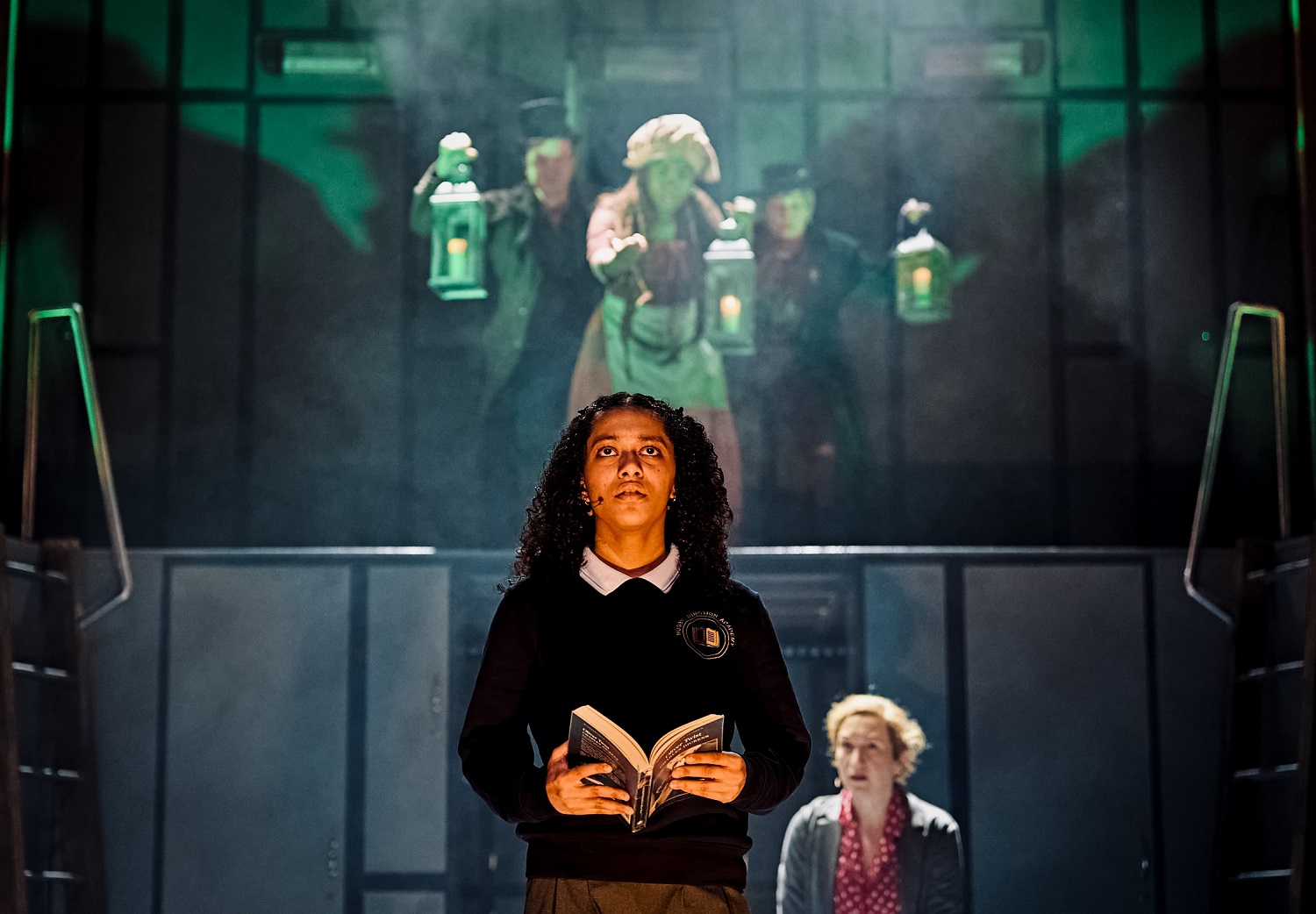 A radical re-telling of Charles Dickens' Oliver Twist bursts into Blackpool Grand Theatre from Tuesday 23 to Saturday 27 May featuring original beatbox, hip hop and grime musical numbers. Get the gang together for a fun family night out with a Twist!
This revolutionary new stage adaptation of Michael Rosen's much-loved Unexpected Twist 'picks the pockets' of the important themes from Dickens' classic tale and drags them sharply into the 21st century with a stunning soundtrack from rising R&B star Yaya Bey and BAC Beatbox Academy's Conrad Murray.
Shona and her class are studying Oliver Twist. She's new in school and keeps finding herself in trouble – much like Oliver himself! When she's given a new phone by a stranger, she begins to suspect there's something fishy about the new kids she's met…
This 'edgy and engaging' new musical adaptation is a refreshing new creation of Oliver Twist, drawing powerful parallels with Dickens' novel without being just another version of it, and features beatbox, hip hop and grime to brings the worlds of both Shona and Oliver vividly to life, as their stories twist together, unexpectedly!
Award-winning author and former Children's Laureate Michael Rosen is one the best-loved figures in the children's book world and his much-loved novel Unexpected Twist is adapted for the stage by BAFTA award-winning playwright Roy Williams (Soul, Sucker Punch and stars Kate Donnachie (Aladdin) as Desree, Alex Hardie (Frankenstein: How To Make A Monster) as Gazz, Rosie Hilal (Harry Potter and the Cursed Child) as Miss Cavani, Drew Hylton (Annie) as Shona, Nadine Rose Johnson (Frankenstein: How To Make A Monster) as Rosie, Polly Lister (The Worst Witch) as Nan/Lorraine, Alexander Lobo Moreno (GrimeBoy) as Tino, James Meteyard (Coriolanus) as Pops, Liyah Summers (Our Lady Of Kibeho) as Rasheda, and Thomas Vernal (The Book of Mormon) as Dad.
Book your seats now and see Dickens go digital at The Grand!
Michael Rosen's Unexpected Twist is at Blackpool Grand Theatre from Tuesday 23 to Saturday 27 May 2023 with matinee and evening performances. Tickets from £15.50. School rates available.
Visit blackpoolgrand.co.uk or call the box office on 01253 290 190 for bookings and further information.
LISTINGS
Unexpected Twist
Tue 23 May, Fri 26 May & Sat 27 May at 7pm
Wed 24 May & Thu 25 May at 10.30am & 2pm
Sat matinee at 2.30pm
Grand Theatre, 33 Church Street, Blackpool FY1 1HT
Box Office 01253 290 190
blackpoolgrand.co.uk
Facebook - @blackpoolgrand
Twitter - @Grand_Theatre
Instagram - grandtheatrebpl
Related
0 Comments