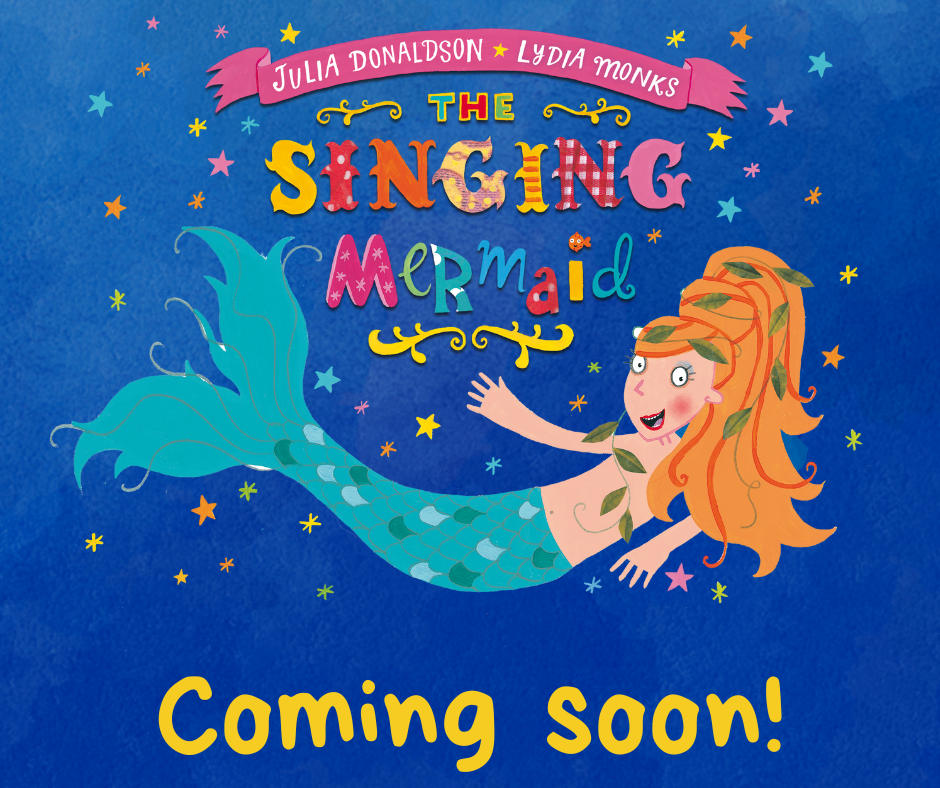 A delightful stage version of one of Julia Donaldson and Lydia Monks' most popular books for children is due to arrive at the Dukes from the 30th - 31st May 2023.
The Singing Mermaid tells the tale of the mermaid with a wonderful voice, who is tempted away to join the circus, only to find herself trapped, miserable and alone, and missing her friends from the seashore. Helped by her friend, Annie the Acrobat, she escapes the wicked Ringmaster and finally makes her way home.
The Singing Mermaid is presented by three talented actor/singer/puppeteers. The puppets were made by Lyndie Wright, one of the co-founders of Little Angel Theatre and one of Britain's best regarded puppet-makers. Music and songs were specially written by Barb Jungr, a singer, composer and lyricist who has also written for the stage.
Julia Donaldson's story and Lydia Monks' delightful illustrations proved irresistible to director and adaptor Samantha Lane. Samantha is the Artistic Director of London's Little Angel Theatre and it's there the production was first mounted. She says: 'When my children were little, The Singing Mermaid was their favourite bed-time story. I loved reading it to them, and we would make up songs for the Mermaid. Every time I read it to them I would think, "this would make an excellent stage show." It really is such a wonderful story, with some serious themes about dreaming big, exploitation and the value of friends and family.'
Julia Donaldson is a much-loved children's author. She was the Children's Laureate 2011-2013, a time she used to encourage children to read and perform. Her stories are translated into more than 76 languages and many have been adapted for stage productions. The Singing Mermaid is one of her most popular books: "This is a lovely story, gently told, about trust, betrayal, friendship and courage." The Guardian
Tickets can be booked via the Dukes website: https://dukeslancaster.org/whats-on/theatre/the-singing-mermaid or by contacting the Box Office at 01524 598500.
The Singing Mermaid lasts approximately 56 minutes and there is no interval. There is music and songs but no loud bangs or strobe/strobe-type lighting effects.
Related
0 Comments