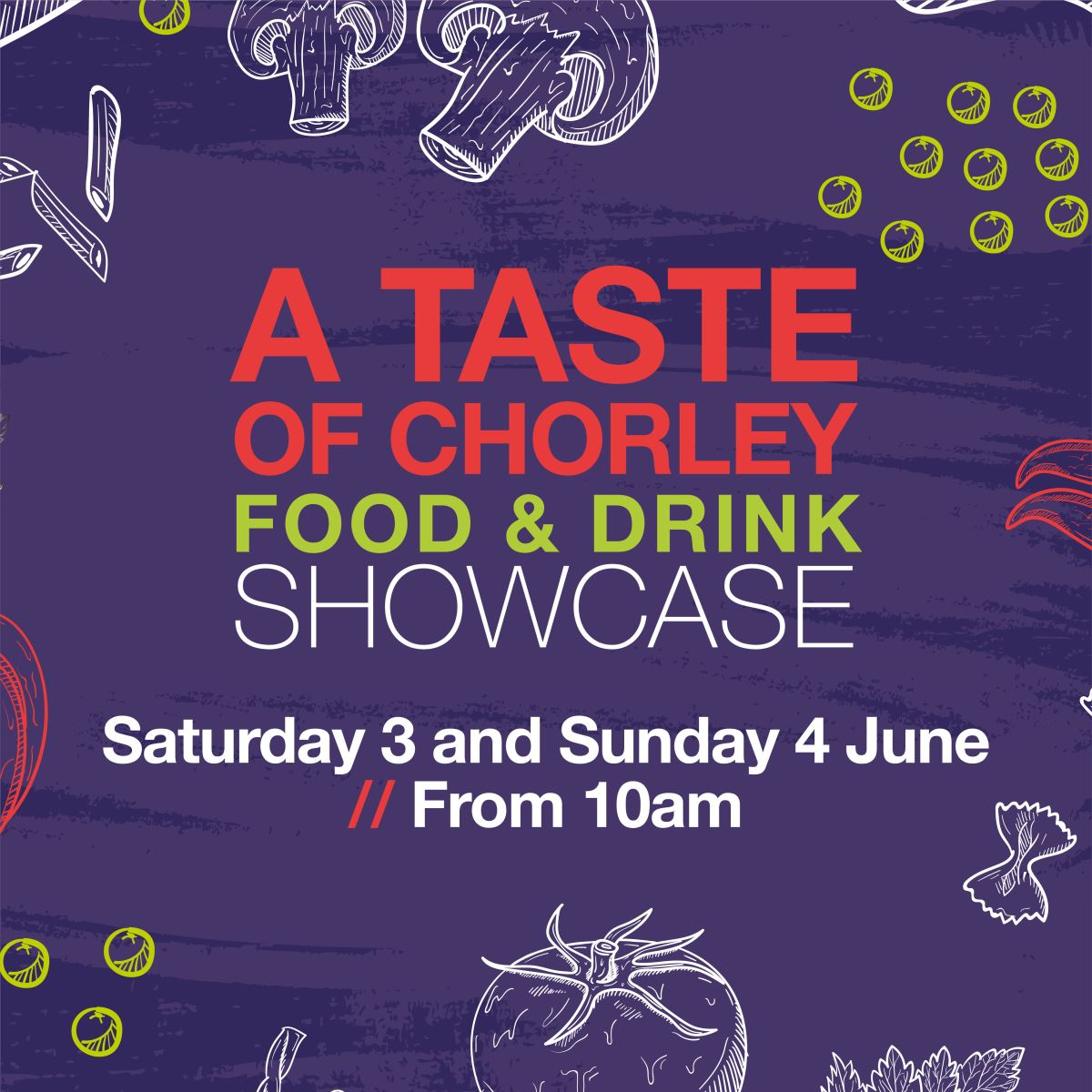 A Taste Of Chorley returns to the town centre on 3 and 4 June
The popular food and drink showcase event – A Taste of Chorley - returns on the weekend of 3 and 4 June in the town centre. The event showcases the great local food and drink offer in and around Chorley, celebrating the businesses and products that call the borough of Chorley home.
The 2023 event will also feature the popular Chorley Bake Off competition as well as a demonstration kitchen, food tasting, and recipe and cooking tips.
The event will take place on Saturday and Sunday from 10 am to 4 pm in Market Street, Cleveland Street, and Fazakerley Street.
The demonstration kitchen will feature local chefs showing off some simple tasty recipes that everyone can do at home. There will also be a large variety of local food and drink providers and artisans selling produce to take home to enjoy.
The Great Chorley Bake Off returns with the opportunity for everyone to show of their skills baking cakes, biscuits and quiches.
For Bake Off entries and more information https://www.skiddle.com/whats-on/Chorley/Chorley-Town-Centre-/The-Great-Chorley-Bake-Off-/36353531/
There are still some opportunities available for businesses to join in on the weekend by taking a stall to showcase their food and drink products or to show off their skills in the demonstration kitchen. Any interested businesses can contact events@chorley.gov.uk.
Councillor Peter Wilson, Deputy Leader of Chorley Council said: A Taste of Chorley will showcase what a brilliant range of food and drink producers and suppliers we have in the area. I am looking forward the weekend, seeing the Bake Off entries and trying some of the produce. I encourage everyone to come along and have a great day out enjoying the demonstrations and trying and buying the food and drink products on offer.
For more information and the latest news on A Taste of Chorley please go to https://checkoutchorley.com/atasteofchorley/
Related
0 Comments