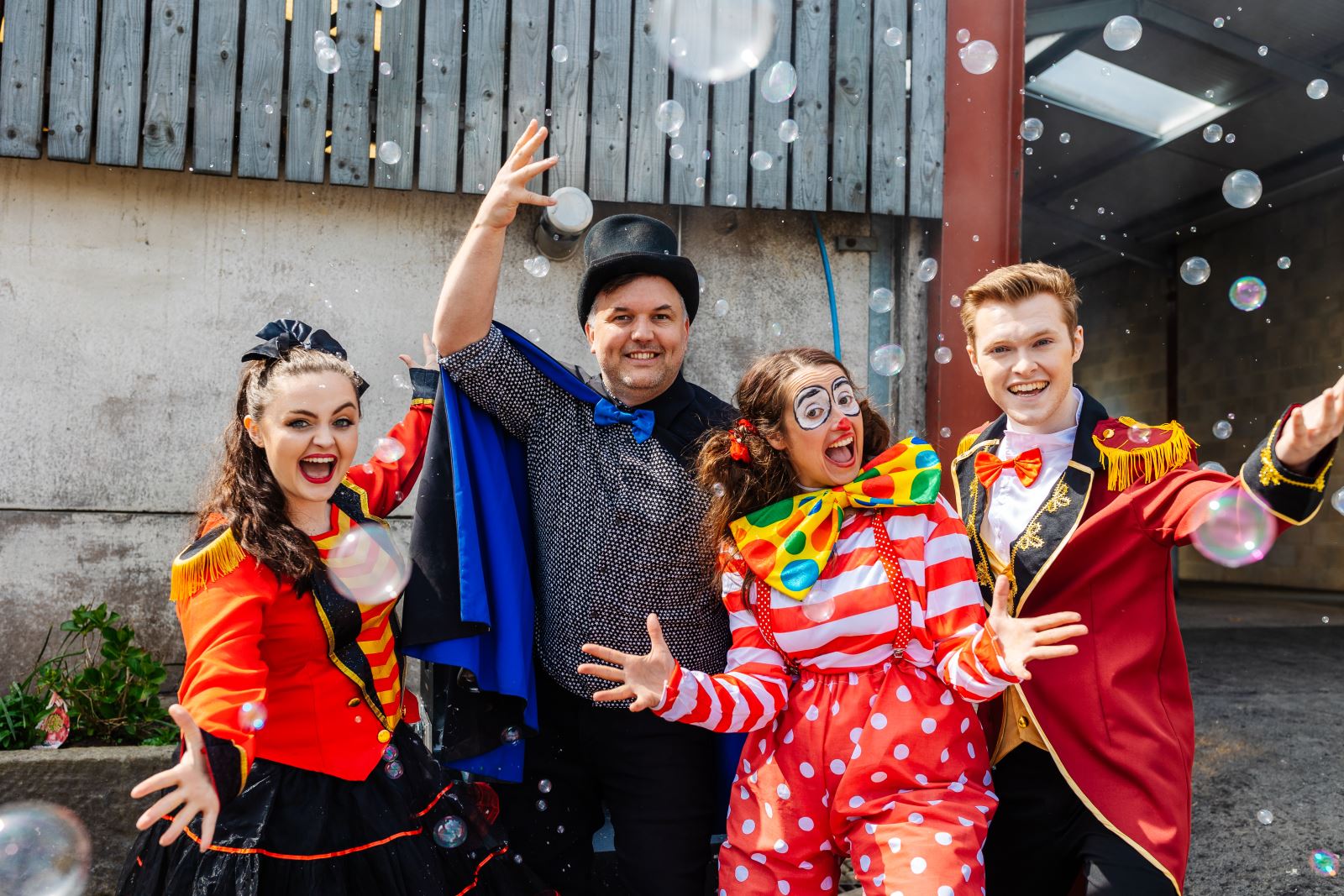 Roll up, roll up! There is something for everyone this May Half Term at award-winning visitor attraction Thornton Hall Country Park. From magic and mayhem to thrilling racing. Promising a week of adorable animal encounters, family fun, music, laughter and entertainment.
The Greatest Show (Sat 29th April – Mon 1st May)
Join Maestro the magician and his friend Molly for a magnificent magic show as they train to audition for Barnam's Circus. With a live singalong performance of popular hits from the blockbuster musical.
Encouraging all ages to get active and get outdoors – there's prizes for completing the circus scavenger hunt across the farm park to identify the magic word. As well as hands-on circus workshops with Malteaser the clown.
Visitor Joanne Lazarus says "What an amazing day we had. The shows we saw were amazing, I still have the songs running through my head. All the staff are so friendly ... Great food in the Secret Garden - we ate as we watched the show, before walking round the farm areas. A truly magical day. Thanks to Molly and Maestro for bringing the magic to life at magical Thornton Hall".
Lawn Mower Racing (Sun 7th – Mon 8th May)
The May bank holiday weekend sees the return of Thornton Hall's crazy lawn mower racing event. Reaching speeds of up to 50mph, teams (of professionals - do not try this at home!) will race around the purpose-built track on lawn mowers built especially for the race!
Event Manager Tom Birkett says "We're delighted to be bringing back such a unique event to the attraction this bank holiday. Visitors can sit and watch from the grassy bank and will be transfixed by the speed, noise and fun!"
Not forgetting the opportunity for all visitors to get up close and personal with the friendly farm animals – adorable baby goats, lambs, ponies, llamas, rabbits and more! As well as indoor soft play, jumping pillows and unique rides.
Information. Tickets for all of Thornton Hall Country Park's activities can be booked online at www.thorntonhallfarm.co.uk/events
Related
0 Comments