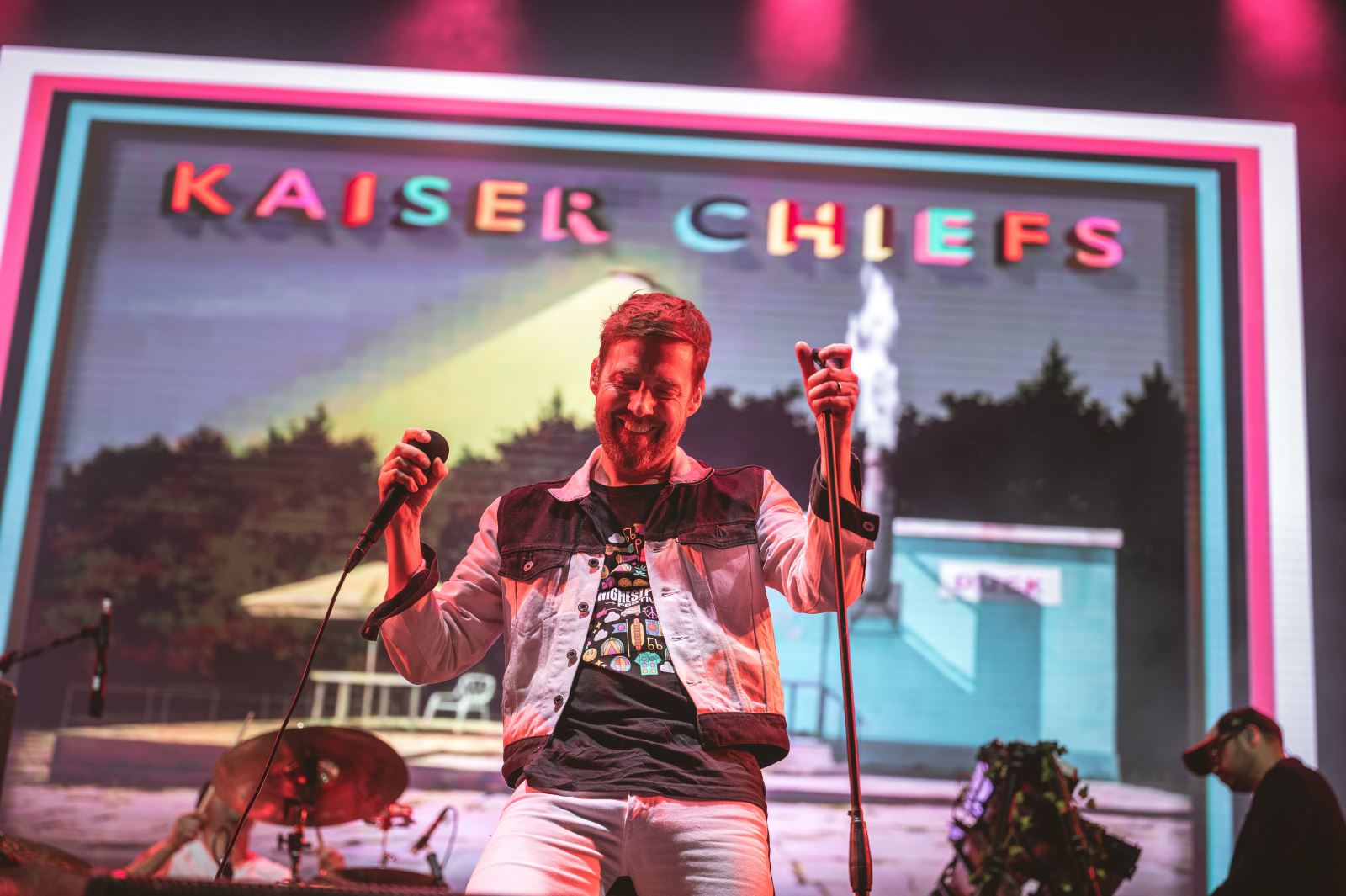 Highest Point has announced that it is partnering with two local Lancaster charities at this year's festival to raise vital funds to support patients with life-shortening illnesses and families affected by childhood cancer.
The charities have been announced as part of festival organisers confirming its complete bumper weekend of music, food and activities, including stage takeovers and a host of new acts.
Hand-picked by festival attendees through a social media poll, the two charities that will be joining Lancashire's biggest open-air music festival this year are St John's Hospice and Team Reece Children's Brain Tumour & Cancer Charity.
St John's Hospice provides care, compassion and support for patients with life-shortening illnesses, whilst Team Reece provides caravan retreats for families directly affected by childhood cancer as well as funding towards research into better treatments and potential cures.
As part of a drive to better serve the local community, Highest Point is amplifying its fundraising efforts in 2023 to ensure that these dedicated charities get the support they need, and to provide the opportunity for both charities to reach more than 35,000 attendees across the three days.
As part of each festival ticket purchase, people will have the option to donate to the charities upon checkout, whilst the charities themselves will host raffles for the chance to win tickets to the festival weekend.
Both charities will have stands at the festival for attendees to find out more about each, as well as collection areas across the site.
Speaking about the partnership with the charities, Richard Dyer, Co-founder and Director of Highest Point Festival, said: "We're delighted to be partnering with St John's Hospice and Team Reece to help such important and vital causes. We hope people will join us in raising funds so that they both can continue the amazing work they do for those living with life-shortening illnesses and families affected by childhood cancer."
Rachel O'Neil, Reece's mum and founder of Team Reece Children's Brain Tumour & Cancer Charity, said: "Team Reece are truly honoured to be selected a charity partner for Highest Point Festival, more so knowing how it began as a tribute to Chris, another amazing local young man taken far too soon by cancer. This is such an amazing opportunity for us, we may be a small charity, but we have a huge heart and are going to be able to help even more families and children. The money raised through the festival will help us to support children battling cancer and local families facing child loss in any form.
"Reece spent the last years of his life fighting for change and raising money to fund research and help others in his position smile with holidays, grants and educational support. Reece loved festivals, and music in particular was a huge help to him when things became difficult. It will truly be a privilege to take him with us in spirit and continue his legacy of always smiling and having fun while raising money and awareness."
Lisa Morgan, Fundraising Manager at St John's Hospice, commented: "We are delighted to be chosen as one of the Highest Point Charity Partners! This is such exciting news for the patients and families we care for and the Hospice team who support them 365 days a year. A huge thank you to everyone who voted for St John's and to the Highest Point organisers - you've made a positive difference to the lives of people at one of the most challenging times they will face."
The festival is set to be held from Thursday 11th – Sunday 14th May 2023 in the stunning 54-acre grounds of Williamson Park, and will be headlined by Hacienda Classical, Bastille and Anne Marie, as well as the return of The Big Family Day Out.
Newly confirmed for the festival weekend will see Chris Hawkins, BBC 6 Music radio presenter, take over The Dell Inn on Friday and Saturday with a variety of entertainment, including a series of in conversations, special acoustic sets, pub quizzes and lots more.
On Friday, Chris Hawkins will host an 'In Conversation' with American record producer, Gordon Raphael, known for his work with The Strokes, and English House music DJ, DJ Paulette. There will also be acoustic sets fromLancaster's Lowes and Melanie Williams, who sang on the hit single "Ain't No Love" with Sub Sub, live performances from Jamie McCool, and Lancashire-born singer-songwriter, Lois, and a very special pub quiz hosted by Lancaster's The Lovely Eggs & Chris Hawkins with big prizes for the winners!
On Saturday, there will be a special edition of the OVERRATED EVERYTHING podcast, presented by Andrew Ellis and Thomas Turgoose from This Is England, featuring Rasdio 1's Danny Howard as a guest. Chris Hawkins will also host an 'In Conversation' with head honcho of The Cuban Brothers, Michael Keat, plus expect to see performances from beatboxer, SK Shlomo, Lancaster-based band, Lowes, live poetry from Mike Garry, and a pub quiz with BBC Radio 1 presenter, Vicky Hawkesworth & Chris Hawkins.
If May is too far away, Highest Point is taking over Lancaster this Easter with a variety of pop-ups across the city. On Saturday 8th April from 11am-3pm, Highest Point festival will be taking over multiple venues in Lancaster including HMV, New Look and Williamson Park, hosting live DJs and bands.
Ticket giveaways will be taking place throughout the day. Follow Highest Point socials here for more information and where to find the festival pop-ups over Easter.
Tickets for Highest Point Festival start at £43.45 and can be purchased with PayPal's buy-in-3 option which will split the payments into 3 with no sign-up fees or late payment fees, with monthly payments starting at £14.82.
Highest Point recently confirmed the return of The Big Family Day Out with festival-style activities designed for kids of all ages, taking place on the final day of the festival with a themed fusion of The King's Coronation and Eurovision Song Contest. Tickets are available now at the Skiddle website here, costing £7 for a child ticket and £12 for an adult ticket, with children under 5 able to attend for free!
To buy tickets for Highest Point 2023, please visit: skiddle.com/festivals/highest-point-festival
For more information on Highest Point Festival, please visit: highestpoint.co.uk
Related
0 Comments